Live at Home & Drive to College?
Practical Tips for College Commuters
As a college commuter, I have mastered the art of having what I need on me at all times. I can not run back to my dorm if I need something. And it is not like I have an apartment that is near my school. I live at home still, and it's about 30 minutes away from school. So basically, if I leave something at home, I am out of luck. So I've learned to be prepared. If you're a commuter student, let me know if you have any tips that make your commute easier. We can help each other out.
Backpack essentials
First, the essential thing for commuting students is to keep all of your stuff in your backpack. Like, even if you do not think that you need your textbook, bring it. Same with your notebook. You never know what may come up. I keep an emergency kit in my backpack at all times. It has Band-Aids, Wet Ones, stain sticks, mints, Tums, ChapStick, and a migraine stick. I know a migraine stick sounds weird, but I swear it is life-changing! The essential oils help relieve tension and stress. I have chronic migraines, and I hate taking medicine, so I use this migraine stick instead.
The next thing that is very important to keep in your backpack or car is a portable charger, a cord, and a wall plug. You never know if you may get stuck somewhere and need to keep your phone charged. Another thing that you may need is a laptop or tablet charger. There have been times when I was at school later than I expected, and I needed to charge my electronics to finish my stuff, but I didn't have what I needed, so I couldn't continue working.
Stashing more in my car
The following tips are for people who have a car, but if you do not have a car, you may be able to apply this to your backpack or tote bag. In my car, I have two bins. One holds things for my car, and the second holds stuff for myself. In the second one, I keep a small makeup kit and a small toiletries bag. Now, you may not think that this is important, but I promise you it is.
Say you wake up late one day. You have 40 minutes to get to school. It takes 30 minutes to drive there. You have ten minutes to get dressed, eat, and out the door. While you're on your way to school, you realize that you have a big presentation today, and you just rolled out of bed. You look a bit crazy. BUT, because you have an emergency makeup and toiletries kit, you can fix your hair and put on some makeup, and spray some perfume so that you look and smell a bit better. I also keep an extra set of clothes, shoes, and a towel. You never know when you may need to change your shoes or if you have to spend the night somewhere. Always be prepared in case you get into a pickle. I keep a set of workout clothes to go to the gym if I want without changing clothes. It helps me keep my goal of working out three to four times a week.
I hope that you can take something valuable away from this post. It can be hard commuting to and from college, but you will master it with some practice!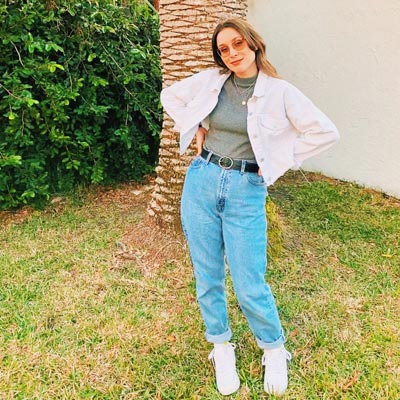 Katherine George is from the United States and is currently studying mass communications at Hillsborough Community College in Tampa, Florida.
Written by
Katherine George
Get matched to the best program for you
Let us know what you're looking for so we can find the best school for you.
$5,000—$10,000 Semester
Bachelor Degree
Undergraduate
Certificate/Short Term
$5,000—$10,000 Semester
Undergraduate
Bachelor Degree
2yr/Community College - 2+2 Programs
$1,000—$5,000 Quarter
Certificate/Short Term
Bachelor Degree
Online
Start your U.S. adventure with Study in the USA
What's your dream? We can guide, advise, and connect you with your perfect U.S. school. We can also help you with the application process.
Partner Services
Learn About U.S. education financing, housing, and more
BetterHelp is the world's largest therapy service, and it's 100% online. You get the same professionalism and quality you expect from in-office therapy, but with access to a huge network of therapists, more scheduling flexibility, and at a more affor...
Prove your English and achieve your goals with the Michigan English Test – widely recognized and available on your own schedule at a test center or from home.
Choose an entire apartment, a studio, a shared room, or a private room, with 24x7 assistance from Personal Student Advisors. Book Now!
Testimonials
StudyUSA helped me by proving numerous information, articles and explanation about studies and life in the United States.
StudyUSA.com has expose me to many opportunities American Universities offered to international students. It's makes me to see why America Universities are always at the top in terms of technically advancement and global ranking. I was looking for University that offered Environmental Engineering with concentration in water and wastewater treatment with some specifications like, small class size ratio, Good mentorship plan, affordable tuitions fees, facilities and competent professors. From my research, I discovered StudyUSA.com and I was able to find my desire school in the US, University of New Haven for my study in August 27, 2018. Kudos to you StudyUSA.com!!! It's the best platform to choose your desire school for your course of study in the USA. Keep up with your good work. Thanks StudyUSA.com!!!!!
Study in the USA supports my dream and lets me know how to achieve my dreams more generally. They suggest not the fastest way but the most helpful way for my future.
Resources
Learn about American culture and education direct from our experts at Study in the USA. Read more