4 study hacks that will help you optimize your study habit.
We all know that studying can be difficult. Sitting down to do work that you do not want to do is hard. An extended period of studying can be very taxing. We either lose focus or get burned out before we get any real work done. Studying is incredibly stressful right now as we head into the final exams. But after 15 and a half years, I think I have found some helpful studying hacks.
Make lists, stay focused
When I am trying to get many things done, I will often jump around to different things. So to stay focused, I get organized and make a general order of the things that I need to do. Sometimes I will do the most challenging assignments first to get them out of the way. Other times, I will do the tasks that will take the least amount of time to get more done. It just depends on what I have to do and what kind of mood I am in. I have issues with concentrating on boring things. So if I do not enjoy it or if there is something else I want to do, I will get distracted and push things off until the last minute. So making a schedule helps me stay on track.
No studying where I sleep
The biggest thing that I do is try to study outside of my room/living space. Studies have shown that you should not study where you sleep because the stress and energy from doing work will be lingering while trying to relax and sleep. So for me, I try to study in my kitchen or go to Panera, Starbucks, or Barnes & Noble, depending on the work that I need to get done. I eliminate the distraction from the comfort of my home. I also try to stay off my phone. When I'm studying outside of my house, I'm less likely to get distracted because I feel like I am wasting time if I am wasting time in one of those places. The pandemic has made this more difficult, but many schools have opened back up, and libraries are available for study hours.
What do I really need to do?
So this next hack may sound obvious, but I try to prioritize the work that I need to get done. Sometimes I find myself doing things that I don't need to do because I feel more accomplished. In my head, these minor tasks seem essential, but I will not have done the time-sensitive stuff. It can be anything from organizing my textbook to writing a review that is not due for two more weeks. While I will have gotten many little things done that day, I still will not have taken the quiz due for my class the next day.
Rewarding myself
This next hack is my favorite because it uses psychology. I create rewards for myself based on how much work I get done. I tell myself that when I finish my assignments for one class, I can watch two YouTube videos or get 20 minutes to scroll on Instagram. I will set a timer or a screen time limit. I love coffee, so I tell myself that I cannot get coffee if I have not done something to earn it. It helps me stay driven and focused on my goal and prevents me from getting distracted while studying.
So I hope that you were able to take something away from this. Studying can be very hard and draining. If you have any tips, please share them with me down below! I'm always looking for ways to stay focused while studying.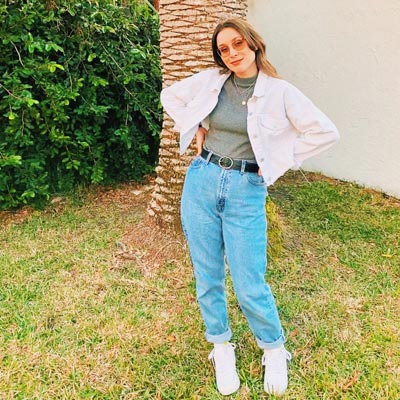 Katherine George is from the United States and is currently studying mass communications at Hillsborough Community College in Tampa, Florida.
Written by
Katherine George
Get matched to the best program for you
Let us know what you're looking for so we can find the best school for you.
$15,000—$20,000 Year
2yr/Community College - 2+2 Programs
English Programs
Bachelor Degree
$15,000—$20,000 Semester
Summer
Online
Certificate/Short Term
$1,000—$2,000 Session
Secondary/Boarding
Masters
Bachelor Degree
Start your U.S. adventure with Study in the USA
What's your dream? We can guide, advise, and connect you with your perfect U.S. school. We can also help you with the application process.
Partner Services
Learn About U.S. education financing, housing, and more
Choose an entire apartment, a studio, a shared room, or a private room, with 24x7 assistance from Personal Student Advisors. Book Now!
Uniplaces is an accommodation provider with a large choice of verified rooms, entire flats and residences. The platform offers an easy, fast and safe way of booking a place to live. Check out the thousands of properties in the best cities and book a...
Explore the American Dream with the 'My Deals' app from Student Advantage - save on car rentals, hotel rooms, and everyday essentials!
Testimonials
Entering into college is the biggest dream of my parents, me and my community. First in my village to get such an opportunity to study abroad. Thank you StudyUSA, my future will be secured and I can be a blessing also to my community and the world at large
I found out about UM from StudyUSA.com and I did not know that UM gives conditional acceptance until I saw the very informative and organized list provided byStudyUSA.com, thank you for making my dream to study in the USA easier.
Abdulariz Aldhafeeri Kuwait
Study in the USA provided tons of helpful information about American education and the ways to make my dream into reality.
Resources
Learn about American culture and education direct from our experts at Study in the USA. Read more