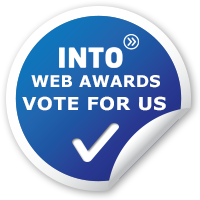 In our effort to bring good content to as many people as possible the text in this blog post has been machine translated so please excuse any mistakes. Thank you!
Vote for Study in the USA!
StudyUSA.com has been shortlisted for a July 2013 INTO Web Award for best student website! 
What do you think? Please cast your vote here.