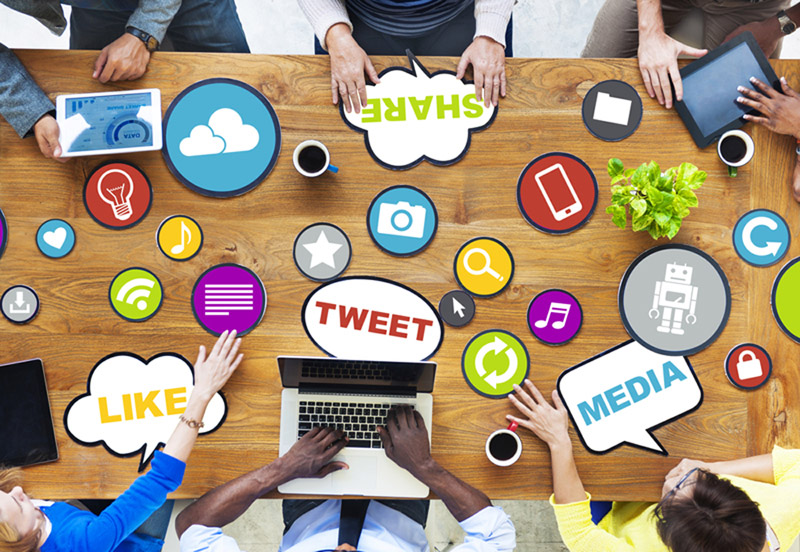 In our effort to bring good content to as many people as possible the text in this blog post has been machine translated so please excuse any mistakes. Thank you!
By Vera Marie Reed
There is no doubt that social media has completely changed the way people interact and communicate with one another. It has become the primary way we connect with one another about everything from our daily activities to products that we use. Companies have taken notice that the best way to reach audiences is through social media outlets. However, initially the responsibility of social media upkeep was shuffled around from people in customer service to marketing departments. There was no clear cut department to assign social media outreach to, but that has all changed.
Today, social media management in itself has become a massive department in many companies. A career in social media might have seemed a bit farfetched a few years ago but now it is one of the fastest growing fields and one of the most imperative positions in a company. Those lucky enough to land a coveted position as a social media manager or marketer find that the position has many perks as there is not cookie-cutter description for the job. Plus, social media managers get the honor of having one of the sexiest careers in America. Here are just a few of the many reasons why social media is the career of the future:
• Combine Skillsets with Creativity - Social media positions allow employees to combine various skillsets while still remaining creative. Creating content for brands to post on social media outlets such as Facebook, Twitter, or Instagram takes not only marketing know-how but creative thinking as well. There is a massive amount of content on social media so being creative and applying critical thinking skills of how to best approach audiences is crucial for social media managers. You need to know how to stand out from the crowd while still maintaining your brand's message and integrity.
• New Field Equals Flexibility- Since social media is such a new field, there is no one way to do the job. Social media managers and directors have the bonus of really tailoring their position to their interests. No one has ever worked in the field before and therefore there is a lot of flexibility in how the position is done. Employees can create and implement new ways of reaching audiences on social media. Experimentation is encouraged in this field and often the bold get results.
• All Companies Need an Online Presence- As mentioned before, social media is how most people communicate everyday. In order for companies to succeed in today's highly digital world they must interact and be a part of the conversation online. All companies, small or large, need to establish a strong online presence to flourish in today's market. Getting in touch with consumers via social media is what makes or breaks a company because it gives your consumers a chance to communicate with your brand. This personalized communication is invaluable to a brand's reputation.
• Being an Innovator in Digital Marketing- Digital marketing and social media today now go hand-in-hand. Working in social media while it is still in its infancy can help you to become an innovator and expert in the field. The more social media workers continue to create content and implement new strategies using these online tools the more we can learn about the field. This can also help with learning how consumers prefer to interact with brands and from there expand the digital marketing field.
A career in social media is a great way for creative thinkers to create a completely customizable position for themselves. In today's highly competitive market, companies are always looking for innovative employees that can help boost their online presence.
Vera Marie Reed is freelance writer living in Glendale, California. This mother of two specializes in education and parenting content. When she's not delivering expert advice, you can find her reading, writing, arts, going to museums and doing craft projects with her children.