Trucks shake in the University of Nevada, Reno's earthquake lab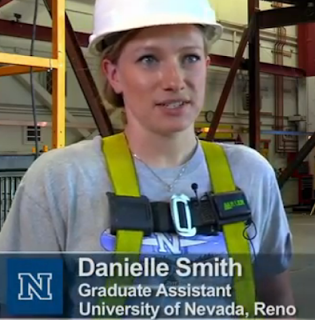 There is always exciting and groundbreaking research coming from U.S. universities and colleges. Whether it be in the field of medicine,
engineering
, science or psychology, this research changes lives and society, all with the help of students.
It's so hard not use a pun
http://www.merriam-webster.com/dictionary/pun
to introduce this video (can you say, 'groundbreaking?')! Check out the video below of the
University of Nevada, Reno's
world-renowned Large-Scale Structures Earthquake Engineering Laboratory
http://www.unr.edu/cee/earthquake-structural/
showing the effect of live load on the seismic response of bridges. Part of the College of Civil and Environmental Engineering at the University of Nevada, Reno, earthquake and structural engineering involves the analysis and design of structures that support or resist loads. These loads may be 'service' loads such as traffic loads on a bridge or contents and furniture loads in a building. Or they may be 'extreme' loads such as wind, flood, and earthquake.