Happy 125th Seattle University!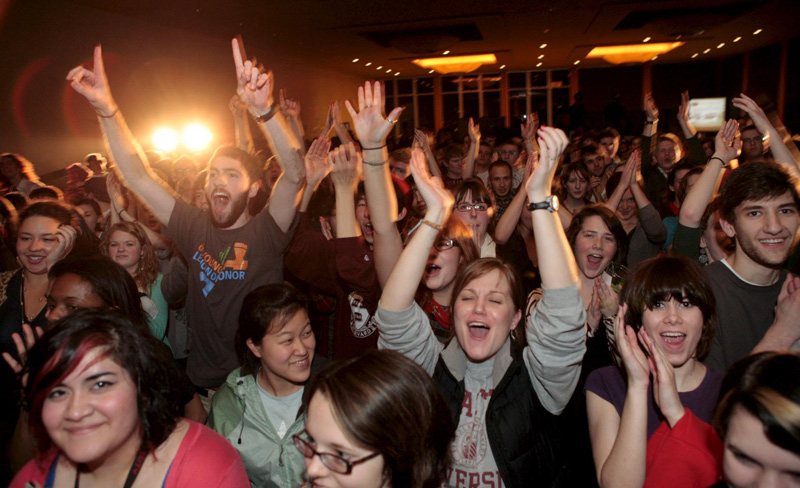 A festive group of Seattle University students
Seattle University is celebrating its 125th anniversary this year!
Seattle University provides Jesuit education in a captivating city where expert faculty and rich experiences combine to ensure intellectual, professional, and personal formation for each student.
Seattle University is located in the center of the vibrant Capitol Hill neighborhood. More than 7,500 students are enrolled in both undergraduate and graduate programs within nine schools and colleges. Awards and high rankings for academic rigor, sustainability, and social justice are among Seattle University's touchstones of excellence.
You can view Seattle University's 125 year timeline and read student and professor stories here.
Seattle University on the future of this great school:
We will strengthen our reputation globally as a thriving university of distinction renowned for our innovation, our forward thinking and our ability to provide future scholars with a world-class education, built on moral and ethical principles, that empowers them to become change makers for the greater good.
Commencement ceremony at Seattle University
For more information, visit the Seattle University profile on StudyUSA.com.