My Top Ten Foodie Neighborhoods in Tampa
Tampa nightlife photo: Keir Magoulas
I don't know about you, but my favorite thing to do in my free time is exploring whatever city I am in. My ideal vacation is visiting new restaurants and local attractions. I love trying new places, trendy places, traditional places, fancy places, or hole-in-the-wall places. Since I have lived in Tampa my whole life, I have had the chance to try most of the popular food destinations in the area. I try to stay away from big chain restaurants. I prefer to support local/small businesses as much as I can. Many of my friends come to me when they don't know where to eat or where to hang out, so I have come to pride myself on my taste in all local attractions.
Best neighborhood for hanging out
My favorite place to hang out in Tampa is Hyde Park. Hyde Park houses the trendiest restaurants, businesses, and events. It has been up and coming for the past six years, rightfully earning its spot on the Tampa map! First things first, they house my top coffee shop in the whole wide world: Buddy Brew. It is a local coffee shop, and I will drive 30 minutes for it instead of Starbucks. My favorite thing to order is the matcha latte with oat milk and the avocado toast. Hyde Park is also home to Bartaco, my favorite place for tacos, I have been more times than I can count. I got a party bus for my friends and me for my birthday, and we went down to Bartaco for dinner. I'm seriously obsessed. It is a semi-casual sit-down restaurant, and the service is always excellent. I like to get their ginger mint tea alongside the cauliflower taco with chips and guacamole. The moment I knew Hyde Park would be a hit was when I saw that they were adding a SoulCycle, a boutique cycling studio. I used to frequent SoulCycle at least once a week and then go study at Buddy Brew.
Hyde Park: Keir Magoulas
Fun, trendy, boho eats — plus books
If you are looking for a trendy place to eat, then look no further! Oxford Exchange is your place to go. It is very modern, clean, and stylish. There is a book store in the back and a knickknack store in the front. It very much gives off a boho chic vibe. They change their menu often so there are always new things to try out, but they keep a few classics. There is a cool courtyard with a fountain in the middle of the restaurant, and it is so lovely and open. It is covered with a glass ceiling so you can see the outside too. Just next to this courtyard is a local tea shop, TeBella. Oxford Exchange also houses a Buddy Brew location across the room from TeBella. Fun fact, Shawn Mendes frequents this restaurant when he is in town for shows.
Courtesy of Oxford Exchange
My all-time favorite
Now listen up because this next place is one of the hottest spots in Tampa. It is not a specific restaurant. It is more like a fancy food court with some places to shop. There are a couple of places like this in Tampa, but this one is my favorite. It's called Armature Works. It has a wide variety of food styles, which is why Armature Works is great if you have a group of people who can't decide what to eat. Located at the start of downtown Tampa's Riverwalk, Armature Works is a fun place to kickstart your day exploring downtown! Seating can be hard to find, but there is plenty of outdoor seating if the weather allows. They host evening activities like yoga and movie nights and have paddle boarding and kayaking on a regular basis. Fun fact, I was in my senior yearbook for going to Armature Works so much….
Armature Works: Keir Magoulas
Art, music, food, and more
If you are looking for a unique outdoor experience, then Sparkman Wharf is the place to go! Connected to the Channel District, one of the nicest neighborhoods in Tampa, Sparkman is just a few blocks from Amalie Arena, home to Tampa's sports teams. Similar to Armature Works, Sparkman has multiple food stalls, but the twist is they are all inside repurposed shipping containers! Local artists painted the containers. Some have murals, some are abstract, and some are plain colors. There is live music on the weekends, and they will host Tampa Lightning hockey watch parties. It was THE place to be when the Lightning won the Stanley Cup!
Sparkman Wharf: Keir Magoulas
Vibrant, old-school classic dining
This next place is a Tampa classic as it's the oldest restaurant in the city. It has been around since 1905, and the original is in the heart of Ybor City. I am talking about none other than Columbia. I love it! It is unique because they have a special dining room where you can enjoy traditional flamenco dancers while you eat. I highly recommend making a reservation in that dining room. Their food is fantastic, and the building is so classic and beautiful! Next to the restaurant is a shop with cigars, food, pottery, tea, and many other cool trinkets. If you are in Tampa, you must visit Ybor City. It is where Tampa was initially settled by Cuban and Spanish immigrants and is a U.S. National Historic Landmark. If you are looking for a hole-in-the-wall experience, Ybor is the place. The nightlife is always vibrant, and there is never a dull moment!
Courtesy of Columbia
Up-and-coming hot spot
The newest Tampa project is Midtown. While it is in the early stages, Midtown already offers a wide variety of experiences. So far, there are luxury apartments and hotels, Sephora, REI, Whole Foods, Joffrey's Coffee, and Shake Shack. However, I did spy a sign for Ben & Jerry's, which makes me excited since they offer dairy-free options! Midtown is sure to become the next hottest spot in Tampa.
Courtesy of Midtown
I ❤️ Tampa
I hope this gave you some insight into what Tampa has to offer. I am always finding new places and learning about new things. This city is growing and restaurants, coffeehouses, and shops are constantly popping up all around town. I was surprised by how much Tampa has to offer after exploring it further these past few years. I am so excited to see what comes next for my city!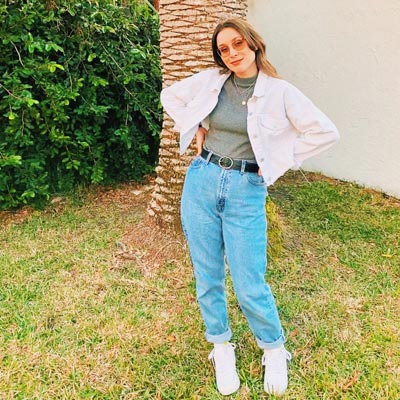 Katherine George is from the United States and is currently studying mass communications at Hillsborough Community College in Tampa, Florida.
Written by
Katherine George
Get matched to the best program for you
Let us know what you're looking for so we can find the best school for you.
$5,000—$10,000 Semester
Certificate/Short Term
2yr/Community College - 2+2 Programs
Undergraduate
$10,000 — $15,000 Year
Bachelor Degree
Undergraduate
Certificate/Short Term
$15,000—$20,000 Year
Masters
Undergraduate
Bachelor Degree
Start your U.S. adventure with Study in the USA
What's your dream? We can guide, advise, and connect you with your perfect U.S. school. We can also help you with the application process.
Partner Services
Learn About U.S. education financing, housing, and more
Get international student medical insurance for as low as $1.12 USD per day. Our plans are available to any student studying outside their home country and include coverage for Covid-19. Get your free quote and enroll today!
SURE offers hassle-free renters insurance that'll protect your clothes, furniture, and even yourself from unexpected damages and injuries. The SURE team will get you set up with a free quote and the correct coverage that you need!
BetterHelp is the world's largest therapy service, and it's 100% online. You get the same professionalism and quality you expect from in-office therapy, but with access to a huge network of therapists, more scheduling flexibility, and at a more affor...
Resources
Learn about American culture and education direct from our experts at Study in the USA. Read more