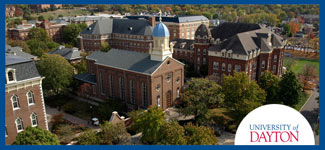 In our effort to bring good content to as many people as possible the text in this blog post has been machine translated so please excuse any mistakes. Thank you!
Recently I read a New York Times article about how an increasing number of Muslim students are choosing to attend Catholic universities, such as the University of Dayton in Ohio. As said in this article and others some students just feel more comfortable at faith-based—Catholic—schools. People are openly religious and it's not unusual if people choose to live more conservatively because of their faith. Mai Alhamad, a student from Kuwait attending the University of Dayton, explains her reasoning in the article: "Here, people are more religious, even if they're not Muslim, and I am comfortable with that," said Ms. Alhamad, an undergraduate in civil engineering, as several other Muslim women gathered in the student center nodded in agreement.
Another student quoted in the article agrees:
"I like the fact that there's faith, even if it's not my faith, and I feel my faith is respected," said Maha Haroon, a pre-med undergraduate at Creighton University in Omaha, who was born in Pakistan and grew up in the United States. "I don't have to leave my faith at home when I come to school."
Diversity
is not only welcomed at the majority of religious-based universities and colleges, it is encouraged. "Their values, their religion and the practice of their faith are both welcomed and respected," says Cilla Shindell, Director of Media Relations at the University of Dayton. [caption id="attachment_1985" align="aligncenter" width="300"]
University of Dayton students[/caption] I too chose to attend a Catholic university even though I'm not Catholic—it was a really good school! I liked the atmosphere, it had the programs I wanted,  and it was in an area I wanted to live ... it was a good fit for me.
That's the point: you have to find a school that fits your needs.