In our effort to bring good content to as many people as possible the text in this blog post has been machine translated so please excuse any mistakes. Thank you!
O que eu quero da vida? [Dicas práticas para encontrar o seu nicho]
O novo semestre começou e vi muitos rostos novos. No primeiro dia de aula, todos os alunos e professores se reuniram e nos apresentamos. Conheci muitos novos colegas de classe de todo o mundo e fiquei muito feliz em ver meus antigos colegas e professores.
No dia seguinte, começamos nossas aulas formais. Na aula de um novo professor, a primeira tarefa envolveu duas pessoas em um grupo falando sobre seus interesses. Esse tópico foi bom para nos conhecermos. Meu parceiro era um novo colega de classe. Ele me disse que é instrutor de vôo e tem interesse em voar. Ele também apontou no mapa onde ele morou antes. Sua vida parece muito interessante. No entanto, eu disse a ele que não sabia quais são os meus interesses. Quando eu era jovem, sempre me perguntei que carreira gostaria de fazer, mas nunca tive uma resposta. Portanto, eu disse a ele que meu interesse é encontrar meus interesses. Passei mais de dez anos trabalhando em um emprego de que não gostava, e um dos motivos é que não sabia o que gostava de fazer.
No terceiro dia de aula, dois dos meus antigos colegas vieram para a aula. A primeira coisa que tivemos que fazer naquela aula foi nos apresentar. Não queria me apresentar de novo porque meus antigos colegas já me conheciam, então perguntei ao meu professor: "Você poderia deixar meus antigos colegas falarem de mim?" Quero saber quais são as impressões que outras pessoas têm de mim. No entanto, meu professor rejeitou meu pedido. Talvez ele pense que não sou um aluno cooperativo, mas sou um pouco perverso.
No quarto dia de aula, na aula de gramática, tivemos que entrevistar parceiros para fazer e responder seis perguntas sobre nossos sentimentos pessoais como parte de uma atividade diagnóstica sobre orações nominais. Pensei seriamente, mas não consegui pensar em nenhuma resposta. Eu escolhi arbitrariamente uma das perguntas para responder na aula. A pergunta era: "Do que você se orgulha?" Talvez isso seja subconsciente porque apenas essa pergunta parecia produzir uma resposta em minha mente. Tenho orgulho do meu senso de investimento . O retorno do investimento fornece um bom suporte financeiro para minha família. Mesmo que eu não saiba quais são meus interesses, eu sei o que quero. Quero liberdade financeira . Aos 23 anos, comecei a investir. Sou bom em usar meu cérebro, pensando em como usar dinheiro para ganhar dinheiro. Depois de dez anos de operação, alcancei meu objetivo, então larguei meu emprego quando tinha 33 anos, depois me concentrei em cuidar do meu bebê. Uau! Quando minha professora vir este blog, ela vai descobrir que eu não dei a mesma resposta na aula!
Na verdade, é importante saber claramente o que queremos e acreditar firmemente que podemos fazer. Além disso, compreender nosso caráter será muito útil para encontrarmos uma carreira adequada. Caso contrário, podemos perder muito tempo. Precisamos avaliar objetivamente nossas habilidades, como qualidade física, habilidades sociais, liderança, operação mecânica e assim por diante. Nosso caráter é introvertido ou extrovertido e como está nosso nível de perseverança? Que nível de falha podemos aceitar? Devemos descobrir quais são nossos pontos fortes e fracos. Compreender a nós mesmos para conseguir um emprego que corresponda ao nosso caráter e habilidades será de grande ajuda para termos sucesso.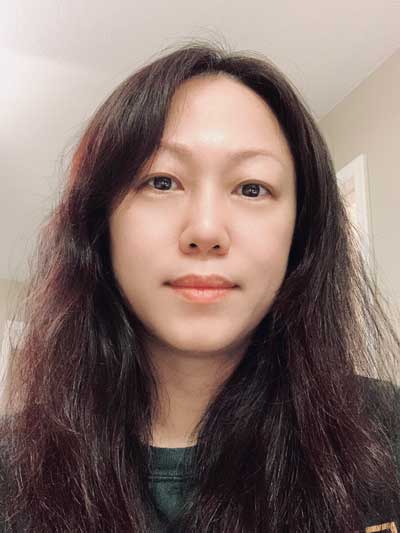 Apple Wong é estudante de inglês no Seminole State College em Sanford, Flórida. Ela é natural de Hong Kong, onde mora há 40 anos. Ela decidiu vir para os Estados Unidos com seus dois filhos, de 8 e 10 anos, para experimentar a educação americana. Ela está planejando estudar na universidade com seus filhos.
********************************
Você acha este blog útil? Não se esqueça de compartilhar com seus amigos, se o fizer, lembre-se de que compartilhar é cuidar!
E se você se pegar fazendo a mesma pergunta "O que eu quero da vida?" e você não sabe por onde começar para encontrar a resposta. Você pode falar com nossos consultores de carreira e começar a partir daí.
Clique aqui para reservar uma sessão de aconselhamento GRATUITA hoje!