In our effort to bring good content to as many people as possible the text in this blog post has been machine translated so please excuse any mistakes. Thank you!
Truckee Meadows Community College'dan Eğlenceli Öykülerle Aanchal Tangri'nin Dönüşü
Bu, Truckee Meadows Community College'den (TMCC) Aanchal ve öğrencilik hayatımdaki tüm neşeli hikayelerle geri döndüm. Bu sefer, TMCC Uluslararası Öğrenci Hizmetlerinde Uluslararası Akran Mentor olarak çalışan yeni bir roldeyim.
StudyUSA bloglarımı okumadıysanız, ben aslen Hindistan'ın Pencap bölgesinden, kuzeydeki Chandigarh kasabasındanım. F-1 uluslararası öğrencisi olarak yaklaşık üç buçuk yıldır Amerika'dayım. Bundan önce, altı aylık bir kültürel değişim programı kapsamında Orlando, Florida'daki Disney World'de çalıştım ve Model Birleşmiş Milletler Konferansı'na katıldım. Son olarak, TMCC'de bir sertifikayı bitirdikten sonra 12 aylık İsteğe Bağlı Pratik Eğitimim ( OPT ) boyunca tam zamanlı olarak çalıştım ve ardından Teleperformance'da iletişim moderatörü olarak staj yaptım. İşte yine tam zamanlı olarak okula geri döndüm, iletişim çalışmaları alanında önlisans derecesine devam ediyorum. Bununla interaktif becerilerimi geliştirmeyi ve daha büyük ve daha iyi kariyer fırsatları yakalamayı umuyorum.
İletişim, her profesyonel alanda her zaman zorunlu olmuştur. Meslektaşlarımızla olan etkileşimlerimiz, profesyonel bir davranışın belirlenmesinde kilit rol oynar. Akademik ortamda, bu derslerin çoğu sağlıklı etkileşimler ve aktif katılım gerektirdiğinden, kendimi iletişim çalışmaları dersleriyle çok ilgili buldum. Bu, öğrenme platformunu çok daha ortak ve ilgi çekici hale getirir.
Bu dönem en sevdiğim ders Profesör Gwen Clancy ile Com101. Bu sınıfın yüz yüze bir formatta öğretildiğini paylaşmaktan çok mutluyum. ve onu çok daha etkileşimli yapan da budur. Profesör, podyuma veya konuşma bölgesine "garip bölge" diyor ve bu artık onu artık garip göstermiyor. Konuşmaların ve konuşma seanslarının sıklığı bana o kadar çok güven verdi ki artık sınıfın önünde sunum yaptığımda kendimi daha doğal hissediyorum. Ayrıca, tartıştığımız etkili TED Konuşmaları, oturumları çok zenginleştiriyor. Ayrıca sabırsızlıkla beklediğim bir karaoke ekstra kredi sınıfımız var. Bu tür bir çalışma ortamının öğrenmeyi daha sinerjik hale getirdiğine inanıyorum. Pandemi sonrası cansızlık ve can sıkıntısı, sadece verimli bir kazanç değil, aynı zamanda düzenli teorilerden ve ev ödevlerinden bir canlanma olan böyle bir şeyle doldurulmalıdır.
StudyUSA.com için blog yazmaya geri döndüğümde, evet, bu alanı yaşam tarzı, yemek, festivaller, kültürel düzenlemeler, seyahat ve hatta yakın zamanda kazandığım öğrenci istihdamı deneyimleri hakkında bazı yeni hikayelerle paylaşacağım. Biz öğrenciler birbirimizin kalbini biliyoruz. Umarım bloglarım tüm öğrenci arkadaşlarım için çevrimdışı bir arkadaşlık görevi görebilir.
Teşekkürler!
Anaçal
---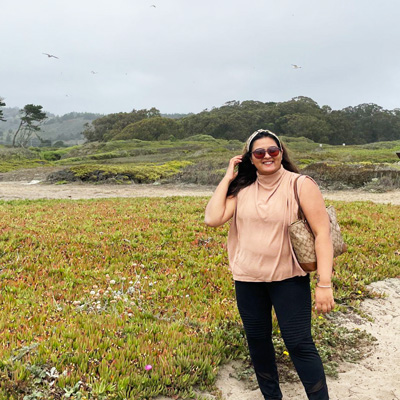 Hindistan'dan Aanchal Tangri, Reno, Nevada'daki Truckee Meadows Community College'da İletişim Çalışmaları alanında önlisans derecesi için çalışıyor.