In our effort to bring good content to as many people as possible the text in this blog post has been machine translated so please excuse any mistakes. Thank you!
Kembalinya Aanchal Tangri dengan Fun Tales dari Truckee Meadows Community College
Ini Aanchal dari Truckee Meadows Community College (TMCC), dan saya kembali dengan semua cerita seru dari kehidupan mahasiswa saya. Kali ini, saya dalam peran baru bekerja untuk TMCC International Student Services sebagai International Peer Mentor .
Jika Anda belum membaca blog StudyUSA saya, saya berasal dari wilayah Punjab di India dari kota utara Chandigarh. Saya telah berada di Amerika selama sekitar tiga setengah tahun sebagai mahasiswa internasional F-1 . Sebelumnya, sebagai bagian dari program pertukaran budaya enam bulan, saya bekerja di Disney World di Orlando, Florida, dan berpartisipasi dalam Konferensi Model United Nations. Baru-baru ini, saya bekerja penuh waktu selama 12 bulan Pelatihan Praktis Opsional ( OPT ) saya setelah menyelesaikan sertifikat di TMCC dan kemudian magang sebagai moderator komunikasi di Teleperformance. Di sinilah saya lagi, kembali ke sekolah penuh waktu, mengejar gelar associate dalam studi komunikasi. Dengan ini, saya berharap dapat meningkatkan keterampilan interaktif saya dan dapat meraih peluang karir yang lebih besar dan lebih baik.
Komunikasi selalu penting dalam setiap dan setiap bidang profesional. Interaksi kita dengan rekan kerja memainkan peran kunci dalam menentukan perilaku profesional. Di lingkungan akademik, saya mendapati diri saya sangat terlibat dengan kursus studi komunikasi , karena sebagian besar kelas ini membutuhkan interaksi yang sehat dan partisipasi aktif. Dengan demikian, platform pembelajaran menjadi lebih kolegial dan menarik.
Kelas favorit saya semester ini adalah Com101 dengan profesor Gwen Clancy. Saya sangat senang untuk berbagi bahwa kelas ini diajarkan dalam format tatap muka. dan inilah yang membuatnya jauh lebih interaktif. Profesor menyebut podium atau zona bicara sebagai "zona canggung", yang sebenarnya tidak membuatnya terlihat canggung lagi. Frekuensi pidato dan sesi bicara telah membangun kepercayaan diri saya sehingga sekarang saya merasa lebih alami ketika saya hadir di depan kelas. Selain itu, TED Talks berpengaruh yang kami diskusikan membuat sesi ini sangat memperkaya. Kami juga memiliki kelas kredit ekstra karaoke yang sangat saya nantikan. Saya percaya lingkungan belajar seperti ini membuat belajar lebih sinergis. Ketidakberdayaan dan kebosanan setelah pandemi perlu diisi ulang dengan sesuatu seperti ini yang tidak hanya bermanfaat tetapi juga menjadi penyegaran dari teori dan tugas rumah yang biasa.
Kembali ke blog saya untuk StudyUSA.com , jadi ya, saya akan berbagi ruang ini dengan beberapa cerita baru tentang gaya hidup, makanan, festival, penyesuaian budaya, perjalanan, dan bahkan pengalaman kerja siswa yang saya peroleh baru-baru ini. Kami, siswa, tahu hati satu sama lain. Saya berharap blog saya bisa bertindak sebagai persahabatan offline untuk semua rekan-rekan mahasiswa saya.
Terima kasih!
aanchal
---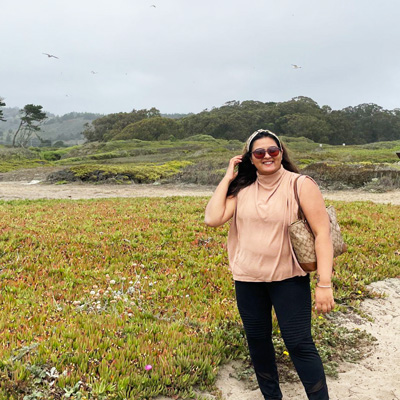 Aanchal Tangri dari India sedang mengerjakan gelar associate dalam Ilmu Komunikasi di Truckee Meadows Community College di Reno, Nevada.