Return of Aanchal Tangri with Fun Tales from Truckee Meadows Community College
This is Aanchal from Truckee Meadows Community College (TMCC), and I am back with all the peppy tales from my student life. This time, I'm in a new role working for TMCC International Student Services as an International Peer Mentor.
In case you haven't read my StudyUSA blogs, I'm originally from the Punjab region of India from the northern town of Chandigarh. I've been in the States for about three and a half years as an F-1 international student. Prior to that, as part of a six-month cultural exchange program, I worked at Disney World in Orlando, Florida, and participated in the Model United Nations Conference. Most recently, I worked full-time during my 12 months of Optional Practical Training (OPT) after finishing a certificate at TMCC and then interned as a communication moderator at Teleperformance. Here I am again, back to school full-time, pursuing an associate's degree in communication studies. With this, I hope to enhance my interactive skills and be able to grab bigger and better career opportunities.
Communication has always been imperative in any and every professional field. Our interactions with our colleagues plays a key role in determining a professional conduct. In the academic environment, I've found myself being very involved with the communications studies coursework, as most of these classes require healthy interactions and active participation. This thus makes the learning platform a lot more collegial and intriguing.
My favorite class this semester is Com101 with professor Gwen Clancy. I am so happy to share that this class is being taught in an in-person format. and this is what makes it so much more interactive. The professor calls the podium or the speech zone the "awkward zone," which actually doesn't make it look awkward anymore. The frequency of speeches and talk sessions has built up so much confidence in me that now I feel more natural when I present in front of the class. In addition, the influential TED Talks we discuss make the sessions so enriching. We also have a karaoke extra credit class coming up that I am eagerly looking forward to. I believe this kind of study environment makes learning more synergistic. The lifelessness and boredom after the pandemic needs to be replenished with something like this which is not only a fruitful gain but also a rejuvenation from the regular theories and homework assignments.
Coming back to my return to blogging for StudyUSA.com, so yes, I will be sharing this space with some new tales about lifestyle, food, festivals, cultural adjustments, travel, and even student employment experiences that I gained recently. We, students, know each other's hearts. I hope my blogs could act as an offline companionship for all my fellow students.
Thank You!
Aanchal
---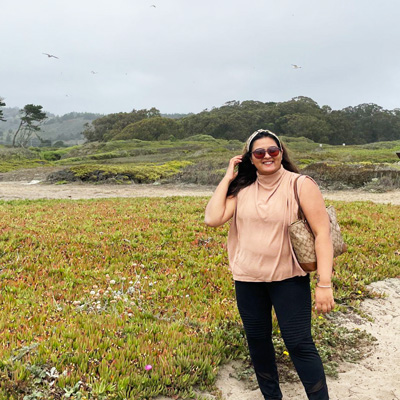 Aanchal Tangri from India is working towards an associate's degree in Communication Studies at Truckee Meadows Community College in Reno, Nevada.
Written by
Aanchal Tangri
Get matched to the best program for you
Let us know what you're looking for so we can find the best school for you.
$5,000—$10,000 Semester
2yr/Community College - 2+2 Programs
$1,000—$5,000 Quarter
Certificate/Short Term
Bachelor Degree
Secondary/Boarding
$15,000—$20,000 Year
Masters
Bachelor Degree
English Programs
Start your U.S. adventure with Study in the USA
What's your dream? We can guide, advise, and connect you with your perfect U.S. school. We can also help you with the application process.
Partner Services
Learn About U.S. education financing, housing, and more
Kaplan International Languages is one of the world's largest and most diverse education providers, we've been helping students to achieve outstanding language results for over 80 years. Students can learn English, French, and German.
Ready to make your MBA dreams a reality? Register now for a virtual or in-person event with The MBA Tour! Don't miss your chance to speak directly with leading business schools, such as Harvard University, Boston University, Columbia University, UC...
Uniplaces is an accommodation provider with a large choice of verified rooms, entire flats and residences. The platform offers an easy, fast and safe way of booking a place to live. Check out the thousands of properties in the best cities and book a...
Testimonials
I hadn't used Study in the USA before but I'm grateful that I now know a good source for my student life here. I hope there are more scholarships and opportunities for international students like this.
StudyUSA helped me by proving numerous information, articles and explanation about studies and life in the United States.
I used Study in the USA to find school recommendations, read about international student visas, as well as find scholarships available to international students! I was able to find my current school, Santa Barbara City College...
Resources
Learn about American culture and education direct from our experts at Study in the USA. Read more