In our effort to bring good content to as many people as possible the text in this blog post has been machine translated so please excuse any mistakes. Thank you!
Joao Magalhães tarafından
Günlük üniversite programımı düzenlemenin tam olarak kolay bir iş olmadığını buldum. Genç bir üniversite öğrencisi olarak, bazen sahip olduğum sorumlulukların miktarı beni kolayca bunaltır. Ve benim gibi yarı zamanlı bir işi olan uluslararası öğrenciler için gün içinde tamamlamam gereken daha çok görev var.
Programımı Oluşturmak İçin Kullandığım 6 İpucu
1. Önceliklerim nelerdir?
İlk önce, rutinim için bir program oluşturduğumda, ilk adım, önce ne yapılması gerektiğini yansıtmak, yani önceliklendirmek olacaktır. Ancak, sınavlarla dolu bir haftanın ortasında sömestr ortasında olursam, bunalmış bir ruh hali içinde bu ilk düşünme adımını atmak bile oldukça zor olabilir. Bu durumda, başlamadan önce derin bir nefes alıyorum ve kişisel meditasyon için birkaç dakikam var.
2. Her zaman eğitim görevlerimden başlayarak
Sakinleştiğimde ve doğru zihniyete sahip olduğumda, yapılacaklar listesine eklemeniz gereken ilk maddeler sadece dersler, ödevler, projeler ve sınavlar gibi eğitim görevlerim ile ilgili olmalıdır. Kendime her zaman kolejde olduğumu, hayatımın çok önemli bir parçası olduğumu hatırlatırım.
Bu nedenle öncelik listeme öncelikle eğitimim ile başlamalıdır. Derslerimi tamamlarken veya derslerim arasındaki aralıklarla, insan beyni sadece bir aktiviteye çok uzun süre (yaklaşık bir buçuk saat) odaklanabildiğinden, genellikle küçük molalar veririm.
3. Sosyalleşmek için zaman ayırmak
Mola vermekten bahsetmişken, derslerim arasındaki bir süre sosyalleşmek için mükemmel bir zaman. Gelecekteki blog yazılarımın konusu bu olsa da, öğrenci etkinliklerine nasıl katıldığımdan ve diğer öğrencilerin de topluluğa nasıl dahil olabileceğinden bahsetmek önemlidir.
Bu doğru, yeni arkadaşlar edinmek ve dahil olmak, bir bütün olarak üniversite rutinimin ve üniversite deneyimimin bir başka zorunlu yönü. Ve bir üniversite öğrencisi olarak geçirdiğim süre boyunca, yeni bağlantılar kurmak için birçok fırsatım oldu. Kampüste katıldığım birçok eğlenceli etkinlik, ortak ilgi alanlarına sahip öğrenci organizasyonları ve birçok gönüllülük fırsatı dahil ancak bunlarla sınırlı değil.
4. Ders dışı etkinlikler
O günkü öğrencilik görevlerimi sağlıklı bir şekilde tamamladıktan sonra diğer ders dışı sorumluluklarıma da geçiyorum. Örneğin, işlerim. Günlük rutinim içinde çalışma saatlerimin okul sorumluluklarımdan ve derslerimden uzak olması gerektiğini söylemeye gerek yok. Yani bir işiniz varsa çalışma programınız da aynı şekilde düzenlenmelidir.
Yani sabahları çalıştığımda en erken öğleden sonra çalışmalıyım ve tam tersi. Bu sadece şu anki yüz yüze, kampüs içi derslerim için değil, çevrimiçi dersler için de geçerli. Gerçekten iyi bir multitasker olsanız bile, verimli bir şekilde hem çalışıp hem de bir derse katılamazsınız. Bu yüzden bu davranışı kesinlikle önermiyorum.
5. Kulüpler ve kardeşlikler
Aynı felsefeyi, üniversitedeki yıllarım boyunca birden fazla öğrenci organizasyonuna dahil olduğumdan beri tamamlamam gereken öğrenci liderliği görevleri için de uyguluyorum. Kendime her zaman SGA koordinatörlerimin sözlerini hatırlatırım: "Öğrenci lideri olmadan önce öğrenci olmalıyım." Örneğin, NSCS, Phi Theta Kappa, SGA ve Honors Program gibi Amerika Birleşik Devletleri'ndeki en ünlü ve başarılı üniversite dernekleri, söz konusu derneklere üye olabilmem için yüksek bir not ortalamasına sahip olmamı istedi. Bu nedenle, akademik yolculuğumda her birinin bana sağladığı birçok faydadan yararlanabilmem için öncelikle iyi bir not almam gerekiyordu.
6. Kendinden emin olmak!
Son bir not olarak, tüm bu tavsiyelere rağmen üniversite hala hiç de kolay değil. Ve yine de senin ve benim günlük bir program yapmakta zorlanacağımız zamanlar olacak. Şahsen, tam zamanlı bir öğrenci, Uluslararası Öğrenci Elçisi, SGA Başkanı ve şimdi bir öğrenci blog yazarı olarak,HCC'deki dönemlerim boyunca mücadeleyi ilk elden tanıdım. Neyse ki, kolej bize Canvas yazılımında sanal ve güvenilir bir takvim sağlıyor.
Hayatınızı Kolaylaştıracak 5 Zamanlama Aracı
Ancak, Öğrenci Etkinlikleri Ofisindeki HCC personeli tarafından sağlanan çok etkili bir başka çevrimiçi araç daha biliyorum: Üniversite Öğrencileri için Zaman Yönetimi .
Günlük zaman yönetiminizi mükemmelleştirmenize yardımcı olacak ve hayatınızı kolaylaştıracak güvenilir uygulamalarla birlikte:
1. iStudiez (başlamak için bu öğreticiyi izleyin)
2. Todoist (ve işte nasıl kullanılacağına dair bir eğitim)
3. myHomework (artı öğreticisi )
---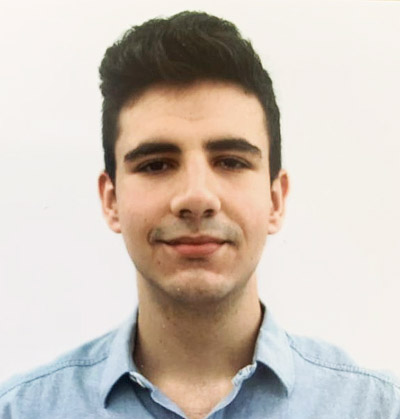 Brezilya'dan Joao Magalhães, Florida, Tampa'daki Hillsborough Community College'da kitle iletişimi okuyor. Tampa ile ilgili en sevdiği şeyler hava durumu, turistik yerler ve edindiği arkadaşlardır.