From a State University to a Community College
by Katherine George
"There is absolutely nothing wrong with going to a community college." "It is wonderful." "I think community college is great." "When I was a kid, I went to community college."
If you are graduating high school, you will hear things like this from so many people. When I was graduating high school, SO many people told me those things. I heard them, but I never listened to them. Okay, thank you, but I am going to a state university; I worked too hard to go to a community college.
Cut to a couple of months later. I am starting my second semester at community college, and I could not be happier. Now I am finding myself telling my high school friends the same thing. They may not be listening to me either, but hey, I am an actual college student, not just an adult telling them these things. So, if you are about to start college or a current college student, listen up because I am about to make a very compelling argument for community college.
When I started looking at colleges, I thought that I wanted the whole experience of a big school: football games, dorm life, roommates, sororities, a big rivalry, and, you know, the complete campus life experience. I wanted to make sure that I went to one of the best schools possible. I had worked so hard to craft the perfect resume during high school, and I was not about to let it go to waste on some little ole community college. I did not have an excellent high school experience, so I was determined to have the ultimate college experience.
But when I started with that, I quickly realized that a state university was not the right fit. The big university lifestyle was not for me. I did not want to sit in a class with 59 other students. I did not want to go into debt while trying to figure my life out. I did not want to go out on a Tuesday night to a party to make friends. But I wanted a quality education, and I always assumed that community college was subpar education. Ultimately, I decided that I wanted, no needed, to go to a smaller school, and community college was just the right fit for me. Now, I can proudly say that I love my community college, Hillsborough Community College (HCC).
One of the things that I love the most about going to a community college is the class size. This is one thing that made me uncomfortable at my big state university. Sitting in a class of 60, I did not feel as though I could ask a question in class. With HCC's class size capping at 30, I feel comfortable asking questions. This is good for me because I often get distracted and lost in large classes. I like that my professors know who I am. I can go to them when I need help with the material, or if I am struggling.
The other benefit of smaller class sizes is that they are far more suitable for developing connections beyond the classroom. Many professors at colleges are actively participating in research. They might be researching an area that interests you. If they see that you are actively participating in class and doing your best, they may let you tag along and be a part of their research team.
One thing that I did at my community college was apply to the Honors Program. It has made a significant impact on me with my transition from high school to college. The cap for an honors class size is 13, which is smaller than most of my high school classes. Another nice thing is that there are advisors specific to the Honors Program. They know us all by name and are willing to go above and beyond to help us out. It is great, because I can reach them almost anytime and get a direct response via email. They have been a big help with me trying to figure out my life.
Also, many honors programs offer a lot of opportunities to attend conferences and engage in service projects. This is super beneficial when applying to transfer schools. When I applied to HCC's Honors Program, I was awarded a merit-based Honors scholarship.
Another thing that I like is that community colleges are so much cheaper than regular colleges. There is a significant price difference for the same coursework. I prefer to pay less for the same thing while I figure my life out for a few years.
So, I get it, community colleges have a stigma about them, and people are wary of attending. But trust me, it is so worth it. I used to think that I was too good for a community college, and that I had worked too hard to go to one, but that is so not true. All of the hard work I have put in since I was in middle school led up to me being here. It got me into HCC's Honors Program, and it got me a scholarship. The other schools I got into did not offer me anything like that.
The way I see it is I want to go to the school that wants me most, and if it is a community college, so be it. I love it. I hope that this was able to help you on some level, or at least change your perspective of community colleges.
---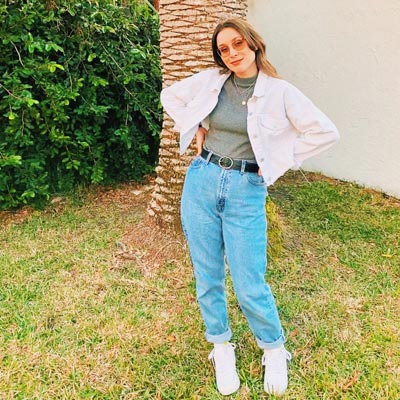 Katherine George is from the United States and is currently studying mass communications at Hillsborough Community College in Tampa, Florida.
Written by
Katherine George
Get matched to the best program for you
Let us know what you're looking for so we can find the best school for you.
$5,000—$10,000 Semester
Bachelor Degree
Certificate/Short Term
2yr/Community College - 2+2 Programs
$10,000 — $15,000 Year
Certificate/Short Term
Bachelor Degree
English Programs
$20,000—$25,000 Semester
Certificate/Short Term
2yr/Community College - 2+2 Programs
Bachelor Degree
Start your U.S. adventure with Study in the USA
What's your dream? We can guide, advise, and connect you with your perfect U.S. school. We can also help you with the application process.
Partner Services
Learn About U.S. education financing, housing, and more
SURE offers hassle-free renters insurance that'll protect your clothes, furniture, and even yourself from unexpected damages and injuries. The SURE team will get you set up with a free quote and the correct coverage that you need!
Get international student medical insurance for as low as $1.12 USD per day. Our plans are available to any student studying outside their home country and include coverage for Covid-19. Get your free quote and enroll today!
Most U.S. apartments come unfurnished. Make your move easy with a student furniture rental package from CORT. Flexible lease terms. Delivered before you arrive. Starting at $99 per month.* *with a 12-month lease
Testimonials
I found all the information about SUNY on studyusa, and other important things too (information about other universities) but I was accepted by SUNY Plattsburgh.
I went through the Internet checking for sources to help me find a college but my search wasn't productive until I came across studyusa.com, a platform that I find amazing. This platform made searching for suitable colleges easy.
I am very grateful to your company " Study in the USA" for being able to obtain the majority of information about my future education.
Inessa Zemlyanskaya Russia
Resources
Learn about American culture and education direct from our experts at Study in the USA. Read more