In our effort to bring good content to as many people as possible the text in this blog post has been machine translated so please excuse any mistakes. Thank you!
Oleh Hamdiatu Yakuba
Sudah lama sejak saya bertunangan dengan Anda semua, Anda mungkin mengira saya istirahat atau bahkan menyerah. (Karena membalikkan kejutan budaya tidak mudah)... hanya berpikir keras. Hore, aku masih di sini dan bertahan. Saya menemukan sesuatu yang sangat menarik selama saya memfasilitasi program kewirausahaan untuk perempuan muda. Itu membuat saya berpikir, introspeksi, mengeksplorasi dan akhirnya merenungkannya.
Tujuan! Sebuah kata atau istilah yang berarti "alasan, motif, rencana, niat dll." Anehnya, itu membuat saya merasa 'tidak berharga' dan tidak memiliki visi ketika saya merenungkannya.
Itu berbicara banyak kepada saya, membuat saya menyadari bahwa mungkin saya tidak tahu apa yang saya tentang dalam hidup selama ini. Selama pelatihan, sebagian besar peserta dipukul keras ketika ditanya apa tujuan mereka. Mereka, sama seperti saya, tidak tahu atau tidak tahu tujuan mereka sebagai individu yang hidup di planet ini. Ini mungkin mengejutkan Anda, tetapi ini benar, bukan lelucon — tidak semua orang memikirkan atau menetapkan tujuan untuk diri mereka sendiri. Saya pikir kita harus menetapkan target, tujuan untuk semua yang kita rencanakan. Setiap tindakan yang kita lakukan harus memiliki tujuan umum untuk mendorong kita mencapainya.
Mungkin banyak yang sudah mengetahuinya, tapi saya yakin seperti peserta saya, yang lain bahkan tidak berpikir dan menyadari pentingnya memiliki tujuan.
Saya tidak berniat untuk menulis panjang lebar kali ini, karena saya harus terus mencari tahu tujuan saya (yang mungkin terdengar aneh atau tidak masuk akal). Namun, saya harap Anda membaca ini dan menemukan diri Anda pada posisi saya akan terpicu untuk memikirkannya, dan bergabunglah dengan saya untuk menjelajahi apa tujuan kita.
Seperti biasa, Anda penting, begitu juga warisan Anda, ketahui TUJUAN Anda dan buatlah tanda.
---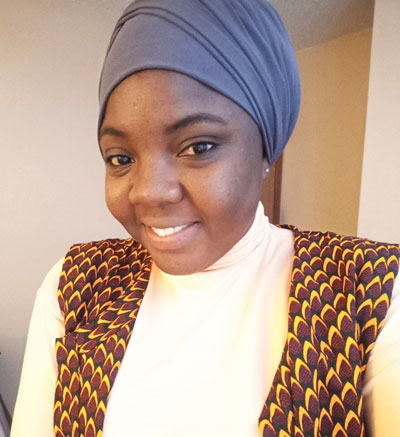 Hamdiatu Yakuba berasal dari Ghana, Afrika Barat. Dia baru saja menyelesaikan studi bahasa Inggrisnya di Kirkwood Community College dan saat ini bekerja sebagai magang komunikasi dan asisten proyek di sebuah organisasi non-pemerintah di negaranya. Dia mencintai alam, memasak, menonton film, bahasa, menulis, dan fotografi.