In our effort to bring good content to as many people as possible the text in this blog post has been machine translated so please excuse any mistakes. Thank you!
Par Hamdiatu Yakuba
Cela fait un moment que je ne vous ai pas tous fiancés, vous avez peut-être pensé que j'avais fait une pause ou même abandonné. (Parce que le choc culturel inversé n'est pas facile)... il suffit de penser à haute voix. Hourra, je suis toujours là et je survis. Je suis tombé sur quelque chose de vraiment intéressant lors de mon animation d'un programme entrepreneurial pour les jeunes femmes. Cela m'a fait réfléchir, m'introspecter, explorer et j'ai fini par ruminer.
But! Un mot ou un terme qui signifie « raison, motif, plan, intention, etc. » Étonnamment, cela m'a fait me sentir « sans valeur » et sans vision lorsque j'y ai réfléchi.
Cela m'a beaucoup parlé, me faisant réaliser que je ne savais peut-être pas ce que j'étais dans la vie pendant tout ce temps. Au cours de la formation, la plupart des participants ont été durement frappés lorsqu'on leur a demandé quel était leur objectif. Eux, tout comme moi, n'avaient aucune idée ou ne connaissaient pas leurs objectifs en tant qu'individus vivant sur cette planète. Cela peut vous surprendre, mais c'est vrai, ce n'est pas une blague - tout le monde n'y pense pas ou ne se fixe pas un objectif. Je pense que nous devrions fixer des cibles, des objectifs pour tout ce que nous nous efforçons de faire. Chaque action que nous entreprenons doit avoir un objectif général pour nous inciter à les réaliser.
Beaucoup le savent peut-être déjà, mais je suis sûr que tout comme mes participants, d'autres ne pensent même pas et ne réalisent pas l'importance d'avoir un but.
Je n'ai pas l'intention d'écrire un long article cette fois, car je dois continuer à déterminer mon objectif (ce qui peut sembler étrange ou absurde). Cependant, j'espère que vous lirez ceci et que vous vous retrouverez à ma place seront incités à y réfléchir et à vous joindre à moi pour explorer quels sont nos objectifs.
Comme toujours, vous comptez, votre héritage aussi, connaissez votre BUT et faites une marque.
---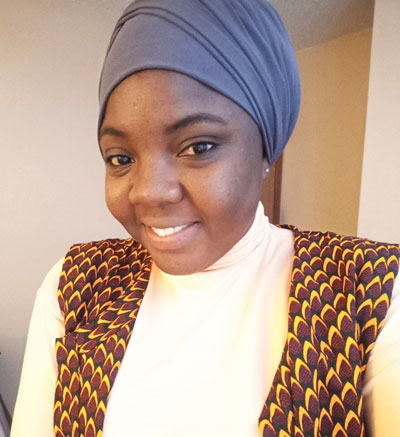 Hamdiatu Yakuba est originaire du Ghana, en Afrique de l'Ouest. Elle a récemment terminé ses études d'anglais au Kirkwood Community College et travaille actuellement comme stagiaire en communication et assistante de projet dans une organisation non gouvernementale de son pays. Elle aime la nature, la cuisine, regarder des films, les langues, l'écriture et la photographie.