At the AIEF American Education Fair in Seoul, Korea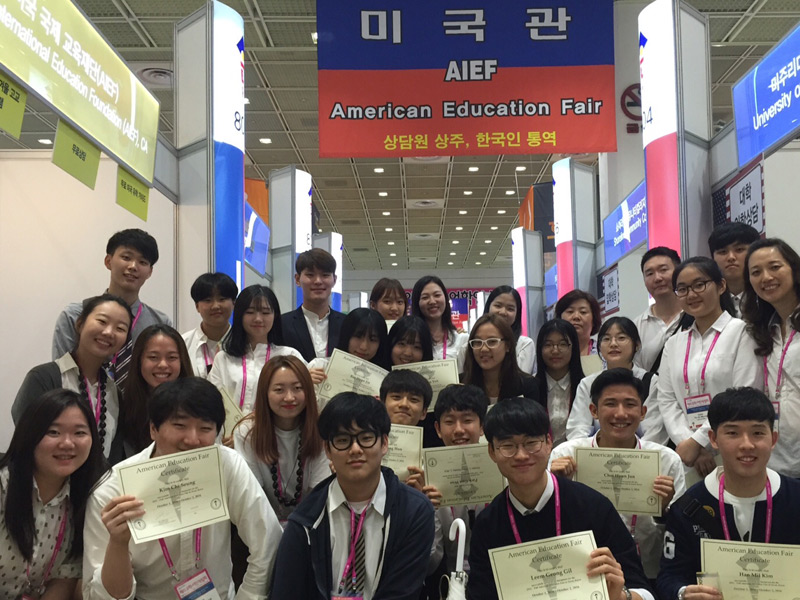 The 2017 Northeast Asian Edition of Study in the USA Magazine was distributed this year at the American International Education Foundation (AIEF) Fairs.
A special thanks to the AIEF student assistants who handed out our magazines in the American Pavilion!!
See below for more fair photos.