In our effort to bring good content to as many people as possible the text in this blog post has been machine translated so please excuse any mistakes. Thank you!
Johnny Nezha tarafından
Söylenmesi Gereken Güzel Gerçekler
"Söylenmesi Gereken Sert Gerçekler" blog serime ayak uyduruyorsanız, onu şimdi daha çekici ve çekici ve belki de daha ilham verici bir şeye dönüştürmeye karar verdim.
Söylenmesi gereken "güzel" gerçeklerden bahsedelim ama büyük ihtimalle habersiz olduğu için kimse bahsetmedi.
F-1 vizesi öğrencisi olarak ABD'de nasıl para kazanılır?
Şimdi anlatacağım şey, F-1 vizesi öğrencisi olarak ABD'de para kazanmanın yasal yolları ve büyük bir titizlik gerektiriyor.
Uluslararası bir öğrenci olarak ABD'ye gelmenin tuzaklarından birinin, yapabileceğimiz faaliyetlerde son derece sınırlı olmamız olduğunu hepimiz biliyoruz. ABD hükümeti, izinsiz çalışan öğrencilere karşı çok yasaklayıcı ve cezalandırıcıdır.
Bununla birlikte, hükümet, geleneksel olmayan ancak tamamen yasal yollarla olsa da, ABD'de para kazanma konusunda biraz boşluk bıraktı.
Başlamak için, ABD'de 1. günde, kampüste bir iş arayın ve en az bir dönem çalışın. Bu size bir Sosyal Güvenlik kartına başvurmaya hak kazandıracak ve daha sonra bunun neden aşırı alakalı olduğunu anlayacaksınız.
Kampüste çalışmak, tüm F-1 öğrencilerinin (CPT ve OPT dışında) gelir elde etmenin güvenli bir yolu olduğunu bildiği yaygın bir bilgidir, ancak tüm samimiyetimle – üzgünüm dostum – bu yeterli değildir. Benim gibi büyük bir şehirde veya pahalı bir eyalette yaşıyorsanız, kampüsteki istihdam işiniz Los Angeles'taki kiranızı zar zor karşılayacaktır. Bu kadar. Harika bir yardım, ama şaşırtıcı derecede değil.
Seçenek 1: Borsa
Ancak, gerçekten bu parayı kazanmak istiyorsanız (çünkü kabul edelim, para konuşur), bu konuda özür dilememelisiniz. Para güçtür ve para özgürlüktür. Politikacılar dahil her şeyin satılık olduğu kapitalist bir ülkeye geldiniz. Daha sonra borsaya yatırım yapmaya başlamanız gerekir.
Burada finansal tavsiye vermiyorum, finans alanında uzmanlaşmadım ya da herhangi bir iddiayı desteklemek için unvan/derece/deneyim sahibi değilim - bunların hiçbirine ihtiyacınız da yok.
Çevrimiçi olarak çok sayıda DIY bilgisi ve sıcak stoklar hakkında çok sayıda bilgi var. Peki neden hisse senetleri? Çünkü bu, kendiniz için zenginlik yaratmanın en iyi yoludur. 500 dolar koyabilirsiniz ve iyi bir sezginiz ve piyasalar için gözünüz varsa, bu 5.000 dolara kadar çıkabilir. Tabii ki, ne kadar çok giriş yaparsanız, o kadar mutlu olursunuz, ancak kayıplarınız da olacaktır. Hepimiz ekonominin karamsar olduğunu ve inip çıktığını biliyoruz. Dolandırıcılıklara karşı dikkatli olun ve yalnızca ABD güvenilirliğine sahip yerleşik kanallar aracılığıyla hisse satın alın. Sonuçları hemen görmeyeceğinizi ve uzun sabır oyununu oynamaya istekli olmanız gerektiğini unutmayın. Ayrıca, Sosyal Güvenlik numarası olmadan hiçbir şekilde ticaret yapamazsınız. Ancak, temettüler (ve piyasa kazançlarınız için ödediğiniz vergiler), F-1 vizesi öğrencilerinin para kazanması için tamamen sağlıklı ve yasal bir yoldur.
Seçenek 2: Mülk sahibi olmak
İkinci seçeneğiniz (okuyucuların çoğu için pek olası olmasa da, ben dahil) gayrimenkul satın almak ve ev sahibi olmak. Yine, mülk satın alabilmeniz ve kiracılara kiralayabilmeniz ve böylece pasif gelir elde edebilmeniz için ABD'de herhangi bir statüye sahip olmanız bile gerekmez. Ancak bu, büyük miktarda ön sermaye gerektirir ve kredi puanlarıyla ilgili son makaleme göre, bankalar ABD dışındaki kişilere ipotek veya kredi vermek konusunda çok çekingendir. ABD'de size kefil olmaya istekli bir aileniz yoksa - ama yine de, bu onların sonunda büyük bir taahhüttür - mumlarınız üzerine bahse girmeyin. Tabii ki, bir milyoner değilseniz - bu durumda, öyleyse bir mali danışmana gidin, neden bu makaleyi okuyorsunuz? çok komik
Seçenek 3: Melek yatırım ve kitle fonlaması
Üçüncü seçeneğiniz melek yatırım ve kitle fonlaması olacaktır. Gördüğünüz gibi, buradaki model esas olarak yatırım yapmaktır, çünkü F-1 statüsündeyken USCIS ile hayatınızı tehlikeye atmadan yasal olarak kendiniz için servet yaratmanın tek yolu budur. Gelecek vaat eden girişimlere 1.000 ABD Doları kadar düşük bir fiyata yatırım yapabilir ve şirketlerin fon turlarını 100 ABD Doları kadar düşük bir bütçeyle kitle fonlaması yoluyla artırmalarına yardımcı olabilirsiniz. Elbette, tüm o parayı kaybedebilirsin, ooooorrr, bir kez bir ustalaşıp bir kez milyoner olabilirsin ve çevrendeki dünyanın ve geleceğin farkındasın.
Ayrıca insanların araba satın alıp sonra yeniden sattığını veya ev çevirdiğini gördüm, ancak tüm bu faaliyetler çok büyük miktarda peşin para gerektiriyor, bu yüzden onları derinlemesine açıklamayacağım.
Umarım bu makale işinize yaramıştır ve Amerika Birleşik Devletleri'nde bolluk ve refah içinde kalmanızı dilerim. İyi şanlar!
---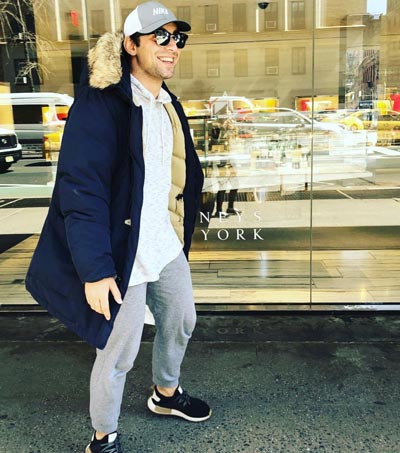 Johnny Nezha, Los Angeles City College'da Arnavut doğumlu, İtalyan yetiştirilmiş bir pazarlama öğrencisidir. Teknolojiyi ve inovasyonun gücünü seviyor ve Khleon adlı bir girişimin kurucusu. Hobileri gökyüzü gözlemciliği ve astronomidir.