In our effort to bring good content to as many people as possible the text in this blog post has been machine translated so please excuse any mistakes. Thank you!
Por Johnny Nezha
Lindas verdades que precisam ser ditas
Se você tem acompanhado minha série de blogs de "Hard Truths that Need to Be Said", decidi transformá-la em algo mais atraente e atraente agora, e talvez, mais inspirador.
Vamos falar sobre as "belas" verdades que precisam ser ditas, mas ninguém mencionou, provavelmente não tem noção disso.
Como ganhar dinheiro nos EUA como estudante com visto F-1
O que vou transmitir agora são todas as maneiras legais de ganhar dinheiro nos Estados Unidos como estudante com visto F-1, e elas exigem grande diligência.
Todos nós sabemos que uma das armadilhas de vir para os Estados Unidos como estudante internacional é que somos extremamente limitados nas atividades que podemos realizar. O governo dos Estados Unidos é muito proibitivo e punitivo com os alunos que trabalham sem permissão.
No entanto, o governo deixou alguma margem de manobra para ganhar dinheiro nos EUA - embora de maneiras não convencionais, mas completamente legais.
Para começar, no primeiro dia nos EUA, procure um emprego no campus e trabalhe por pelo menos um semestre. Isso concederá a você a elegibilidade para solicitar um cartão do Seguro Social, que mais tarde você entenderá por que isso é extremamente relevante.
Trabalhar no campus é um conhecimento comum que todos os alunos F-1 conhecem como uma forma segura de obter renda (fora do CPT e OPT), mas com toda a sinceridade - desculpe, amigo - não é suficiente. Se você mora em uma cidade grande ou em um estado caro, como eu, seu emprego no campus mal cobrirá seu aluguel em Los Angeles. É isso. É uma grande ajuda, mas não de forma surpreendente.
Opção 1: o mercado de ações
No entanto, se você realmente quer fazer esse dinheiro (porque, vamos enfrentá-lo, o dinheiro fala), você precisa não se desculpar por isso. Dinheiro é poder e dinheiro é liberdade. Você veio para um país capitalista, onde tudo está à venda - políticos incluídos. Em seguida, você precisa começar a investir no mercado de ações.
Não estou dando conselhos financeiros aqui, não tenho me formado em finanças nem possuo títulos / diplomas / experiência para respaldar quaisquer reivindicações - nem você precisa de nada disso.
Há uma abundância de informações DIY on-line, além de uma infinidade de informações sobre ações importantes. Então, por que ações? Porque essa é a melhor forma de gerar riqueza para você. Você pode colocar $ 500 e, se tiver boa intuição e olho para os mercados, isso pode se multiplicar para $ 5.000. Claro, quanto mais você insere, melhor, no entanto, você também terá perdas. Todos nós sabemos que a economia está mal-humorada e sobe e desce. Cuidado com os golpes e só compre ações por meio de canais estabelecidos com credibilidade nos Estados Unidos. Lembre-se de que você não verá resultados imediatamente e deve estar disposto a jogar o longo jogo da paciência. Além disso, você não poderá negociar sem um número de Seguro Social. No entanto, os dividendos (e os impostos que você paga por seus ganhos de mercado) são uma forma completamente saudável e legal para os estudantes com visto F-1 ganharem dinheiro.
Opção 2: possuir propriedade
Sua segunda opção (embora super improvável para a maioria dos leitores, inclusive eu) é comprar um imóvel e se tornar um senhorio. Novamente, você nem precisa ter nenhum status nos EUA para poder comprar um imóvel e alugá-lo aos inquilinos, obtendo assim uma renda passiva. Mas isso exige uma grande quantidade de capital inicial e, de acordo com meu último artigo sobre pontuação de crédito, os bancos são muito reticentes em emprestar hipotecas ou empréstimos a pessoas não americanas. A menos que você tenha família nos Estados Unidos que esteja disposta a atestar por você - mas ainda assim, isso é um grande compromisso da parte deles - não aposte suas velas nisso. A menos, é claro, que você seja um milionário - nesse caso, se for, consulte um consultor financeiro, por que está lendo este artigo? lol
Opção 3: investimento anjo e financiamento coletivo
Sua terceira opção seria o investimento anjo e o financiamento coletivo. Como você pode ver, o padrão aqui é principalmente de investir, porque essa é a única maneira de você gerar riqueza para si mesmo, legalmente, enquanto estiver no status F-1, sem comprometer sua vida com o USCIS. Você pode investir em startups promissoras por apenas US $ 1.000 e pode ajudar as empresas a arrecadar fundos com apenas US $ 100 por meio de crowdfunding. Claro, você pode perder todo esse dinheiro, ooooorrr, você pode se tornar um milionário assim que aprender a fazer isso e estiver ciente do mundo e do futuro ao seu redor.
Também vi pessoas comprando carros e depois os revendendo ou revendendo casas, mas todas essas atividades exigem uma grande quantidade de dinheiro adiantado, então não vou divulgar muito sobre elas.
Espero que este artigo seja útil para você e desejo-lhe uma estadia abundante e próspera nos Estados Unidos da América. Boa sorte!
---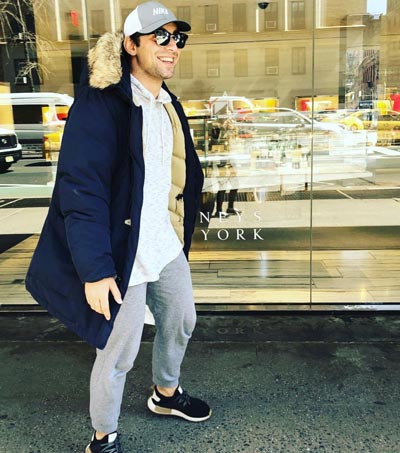 Johnny Nezha é um estudante de marketing nascido na Albânia e criado na Itália no Los Angeles City College . Ele adora tecnologia e o poder de sua inovação e é o fundador de uma startup chamada Khleon. Seus hobbies são observação do céu e astronomia.