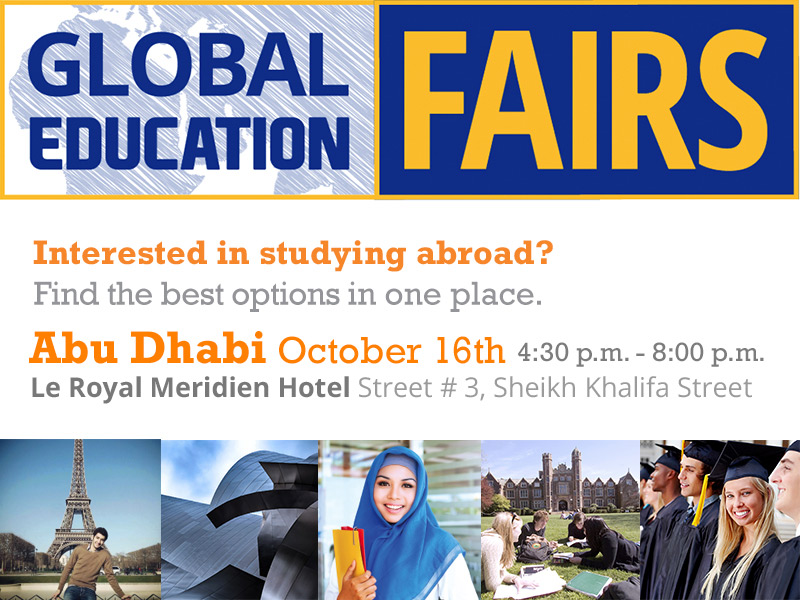 In our effort to bring good content to as many people as possible the text in this blog post has been machine translated so please excuse any mistakes. Thank you!
Visit with a Study in the USA representative at this year's BMI Global Education Fairs!
Don't miss this great opportunity to meet and speak directly with our representatives. We can answer any questions you have about the wide range of U.S. courses and degrees.
Go here to for complete information on all 2016 BMI Global Education Fairs.