In our effort to bring good content to as many people as possible the text in this blog post has been machine translated so please excuse any mistakes. Thank you!
Par Johnny Nezha
Des vérités dures qui doivent être dites
« Qu'est-ce qu'un pointage de crédit ? » Ouais! C'était aussi ma première question. Il s'avère que si vous ne venez pas d'un pays qui utilise ce système (à savoir le Canada, l'Allemagne, le Japon, le Royaume-Uni, l'Espagne ou l'Australie), vous n'avez jamais entendu parler de ces deux mots dans la même phrase, ou quoi que ce soit sur le système sous-jacent celui-ci. De plus, étant donné que vous venez peut-être de sortir du lycée, il y a de fortes chances que vous n'ayez pas eu à faire face à des choix d'adultes, car vos parents auront dû s'occuper de vous depuis que vous étiez mineur.
Eh bien, vos parents ne sont plus avec vous, tant au sens financier que physique du sens, lorsque vous vous installez aux États-Unis pour vos études.
J'ai une bonne et une mauvaise nouvelle dans cet article. Je parlerai de mon expérience personnelle avec le système de crédit américain. S'il vous plaît, s'il vous plaît, s'il vous plaît, ne faites pas mes erreurs stupides.
Le système de crédit sert avant tout à mesurer votre solvabilité. Ainsi, votre chance et votre capacité de pouvoir rembourser vos prêts et obligations financières envers une institution ou un particulier.
Ne vous y trompez pas, les cotes de crédit sont à elles seules la partie la plus importante de l'identité financière que vous aurez aux États-Unis. ), vous sera prêté dans le cas contraire. Et la probabilité dit que vous devrez demander des prêts ou un financement.
Si vous pensez que vous n'aurez pas besoin de l'entretenir, hahaha, attendez, jusqu'à ce que vous découvriez que votre pointage de crédit sera utilisé pour votre capacité à payer le loyer, la facture de téléphone, Internet (pas seulement les prêts et les dettes). C'est le seul moyen pour des tiers d'établir vos bonnes/mauvaises habitudes et pour vous de demander des cartes de crédit.
Très probablement, tout comme la majorité de vos pairs qui étudient aux États-Unis, vous postulerez pour travailler sur le campus. Ce n'est qu'alors que vous pourrez demander votre toute première carte de sécurité sociale. Après que ce numéro très important ait atteint votre courrier, vous devrez fournir ce numéro pour vérifier votre identité partout !! Je ne rigole pas. Ne partagez pas votre numéro de sécurité sociale avec quiconque n'est pas digne de confiance. Il ne faut pas non plus faire confiance aux amis. Les Américains ne crient pas leur numéro de sécurité sociale à leurs amis. J'ai (principalement) des amis américains, et je ne connais pas leur social, ni le mien. C'est pris très au sérieux aux USA
Une fois que vous avez ce numéro, demandez une carte de crédit qui accepte les demandes sans aucun historique de crédit. La carte Discover est généralement un bon point de départ pour lequel j'ai remarqué que les étudiants internationaux postulent. Une fois approuvée, vous devez vénérer et vénérer cette carte et adorer les délais. N'EFFECTUEZ PAS DE PAIEMENTS EN RETARD et rappelez-vous, ne dépensez pas d'argent si vous ne pouvez pas vous permettre de le rembourser. N'utilisez votre carte de crédit que pour de petits montants. Ne portez pas de balance . Un solde qui signifie que si vous dépensez 500 $ sur votre carte de crédit pour le mois d'août 2021, vous ne payez que le minimum requis, disons 100 $ et vous reportez 400 $ de dette.
N'oubliez pas que les États-Unis ont des mesures pour « l'utilisation des cartes de crédit » et si cela montre que vous utilisez votre carte de crédit au maximum, votre pointage de crédit global diminuera. Cela réduit également la confiance de l'institution financière en vous, car il semblera que vous aimez « vivre endetté ». Les institutions financières douteront de votre capacité à le rembourser.
L'erreur que j'ai commise au début, deux ans plus tard, je suis rentré chez moi en Italie pour des vacances, et je ne suis pas revenu en Amérique pendant 4 mois. J'ai pensé à tort que le solde allait m'attendre, alors que je menais ma vie en bateau avec le sou de mes parents. Cependant, lorsque je suis rentré aux États-Unis, non seulement mon solde n'y était pas, mais il avait été envoyé à des collections (une agence qui achète des créances pour les recouvrer).
En bout de ligne, j'ai un gros rapport sur ma ligne de crédit qui dit que j'avais deux comptes (tous deux inférieurs à 500 $) qui ont été jugés en souffrance. Bien que j'ai payé le solde dès que possible, je le vois toujours sur mon rapport. Ma cote de crédit est tombée dans l'oubli, où même Satan n'ose pas marcher, et pour être honnête, ça n'a tout simplement pas l'air bien. Ce n'est qu'après que je me suis marié et que j'ai demandé un prêt et un financement automobile avec ma femme (et ses meilleurs dossiers financiers) que j'ai pu reconstruire ma cote de crédit. Une fois que vous descendez loin dans la plage de pointage de crédit, il est difficile et long de remonter, à moins, bien sûr, d'avoir des cosignataires.
Soyez prudent, votre pointage de crédit dictera tout pour vous en Amérique, et ne soyez pas dupe en croyant à autre chose. Gardez-le avec soin et utilisez-le avec discrétion, les bonnes habitudes assurent un avenir financier stable.
---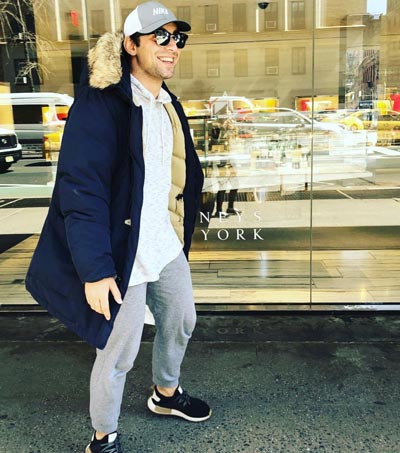 Johnny Nezha est un étudiant en marketing né en Albanie et élevé en Italie au Los Angeles City College . Il aime la technologie et la puissance de son innovation et est le fondateur d'une startup appelée Khleon. Ses hobbies sont l'observation du ciel et l'astronomie.