In our effort to bring good content to as many people as possible the text in this blog post has been machine translated so please excuse any mistakes. Thank you!
Por Johnny Nezha
Verdades duras que deben decirse
"¿Qué es un puntaje de crédito?" ¡Sí! Esa fue también mi primera pregunta. Resulta que, si no eres de un país que usa este sistema (es decir, Canadá, Alemania, Japón, Reino Unido, España o Australia), nunca has oído hablar de estas dos palabras en la misma oración, ni nada sobre el sistema subyacente. del mismo. Además, considerando que quizás acabes de terminar la escuela secundaria, es muy probable que no hayas tenido que lidiar con las decisiones de los adultos, ya que tus padres habrán tenido que encargarse de las cosas por ti desde que eras menor de edad.
Bueno, tus padres ya no estarán contigo, tanto en el sentido financiero como físico del significado, cuando te mudes a los Estados Unidos para tus estudios.
Tengo buenas y malas noticias en este artículo. Hablaré de mi experiencia personal con el sistema crediticio de EE. UU. Por favor, por favor, por favor, no cometas mis tontos errores.
En primer lugar, el sistema de crédito se utiliza para medir su solvencia. Por lo tanto, su oportunidad y capacidad de poder pagar sus préstamos y obligaciones financieras hacia una institución o individuo.
No se equivoque, los puntajes de crédito son, por sí solo, la parte más importante de la identidad financiera que tendrá en los EE. UU. Nada, y no quiero decir nada, a menos que lleve una gran cantidad de dinero en efectivo por adelantado (por extensión, es rico en líquidos ), se le prestará de lo contrario. Y la probabilidad dice que tendrás que solicitar préstamos o financiación.
Si cree que no va a necesitar mantenerlo, jajaja, espere hasta que descubra que su puntaje de crédito se utilizará para su capacidad para pagar el alquiler, la factura del teléfono, Internet (no solo préstamos y deudas). Es la única forma que tienen terceros de establecer tus buenos / malos hábitos y de que solicites tarjetas de crédito.
Lo más probable es que, al igual que la mayoría de sus compañeros que estudian en los EE. UU., Presente una solicitud para trabajar en el campus. Solo entonces podrá solicitar su primera tarjeta de Seguro Social. Después de que ese número tan importante llegue a su correo, se le pedirá que proporcione ese número para verificar su identidad en todas partes. No estoy bromeando. No comparta su número de Seguro Social con nadie que no sea de confianza. Tampoco se debe confiar en los amigos. Los estadounidenses no andan gritando sus números de seguro social a sus amigos. Tengo (principalmente) amigos estadounidenses, y no conozco su Social, ni ellos conocen el mío. Se toma muy en serio en EE. UU.
Una vez que tenga ese número, solicite una tarjeta de crédito que acepte solicitudes sin historial crediticio. La tarjeta Discover suele ser un buen punto de partida que he notado que solicitan estudiantes internacionales. Una vez aprobada, debe reverenciar y venerar esta tarjeta y adorar los plazos. NO HAGA PAGOS TARDÍOS y recuerde, no gaste dinero si no puede pagarlo. Utilice su tarjeta de crédito solo en pequeñas cantidades. No lleve un saldo . Un saldo que significa que si gasta $ 500 en su tarjeta de crédito para el mes de agosto de 2021, paga solo el mínimo requerido, digamos $ 100 y arrastra $ 400 en deuda.
Recuerde que EE. UU. Tiene métricas para el "uso de la tarjeta de crédito", y si muestra que está maximizando su tarjeta de crédito, su puntaje crediticio general será menor. También reduce la confianza de la institución financiera en usted, ya que parecerá que disfruta de "vivir endeudado". Las instituciones financieras dudarán de su capacidad para devolverlo.
El error que cometí al principio, dos años después, volví a casa a Italia de vacaciones y no volví a Estados Unidos durante 4 meses. Pensé erróneamente que el equilibrio me iba a esperar, ya que estaba navegando mi vida con la moneda de diez centavos de mis padres. Sin embargo, cuando regresé a los EE. UU., No solo mi saldo no estaba allí, sino que lo habían enviado a colecciones (una agencia que compra deuda para cobrarla).
En pocas palabras, tengo un informe amplio sobre mi línea de crédito que dice que tenía dos cuentas (ambas por debajo de $ 500) que se consideraron morosas. Aunque pagué el saldo lo antes posible, todavía veo eso en mi informe. Mi puntaje de crédito se hundió hasta el olvido, donde ni siquiera Satanás se atreve a pisar, y para ser honesto, simplemente no se ve bien. Solo después de casarme y solicitar un préstamo y financiamiento de automóvil con mi esposa (y sus mejores registros financieros) pude reconstruir mi puntaje crediticio nuevamente. Una vez que baje mucho en el rango de puntaje de crédito, es difícil y largo volver a subir, a menos que, por supuesto, tenga cofirmantes.
Tenga cuidado, su puntaje de crédito dictará todo por usted en Estados Unidos, y no se deje engañar por creer en nada más. Guárdelo con cuidado y úselo con discreción, los buenos hábitos contribuyen a un buen futuro financiero estable.
---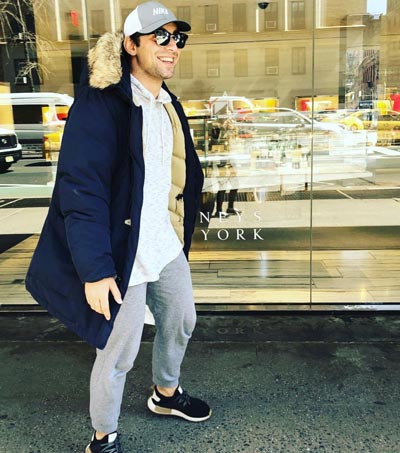 Johnny Nezha es un estudiante de marketing de origen albanés y criado en Italia en Los Angeles City College . Le encanta la tecnología y el poder de su innovación y es el fundador de una startup llamada Khleon. Sus pasatiempos son la observación del cielo y la astronomía.