Stay Healthy. Keep Exercising. I Lost Quarantine Weight and You Can Too!
By Apple Wong
A while back, I tried a special diet for two weeks with my classmate to lose weight. Due to the pandemic, I had been staying at home most of the time, and without realizing it, I had gained more weight because of eating more and moving less. The special diet included eating half a grapefruit at every meal, no limit on vegetables and meat, but no carbohydrates. Consequently, I lost five pounds after two weeks. However, my classmate, who is very slim already, just tried it for a few days and gave up because she thought the diet was not healthy. I, however, I fell in love with Florida's grapefruit, so sweet and juicy.
When I first came to the United States, I was fat. In the past, my weight had been pretty standard, but after I gave birth to my children, my weight never went back. Then when I moved to the United States, the food in the supermarkets and restaurants was all new for me. Trying new food became my hobby, so I gained ten more pounds in two months, and my son and daughter did too. Unfortunately, my weight had already started to threaten my health. I had high blood pressure, diabetes, joint pain, and other health problems. I felt that my physical condition was more like a 60+ year-old person, but I am just around 40. The doctor advised me to take medicine to control my diabetes, but I am a bit resistant. I am afraid the amount of medicine will only increase as I grow older. Although I had failed to lose weight more than 1,000 times, I still thought that I could control it. Therefore, I looked in the mirror and told myself that I ought to regard this problem seriously. If I can't manage my weight, how can I manage my life?
First, I had to treat my joint pain because my feet and my fingers were in pain every day, which affected my daily life. I couldn't run and had difficulty walking up the stairs. I was afraid I had rheumatoid arthritis because I have those bad genes. I thought that running would be good training for my joints, so I bought a treadmill and set up a running schedule — every two days for half an hour. In the beginning, every step was hard. I wanted to give up so many times, but I encouraged myself that I had to persist. As a result, I kept running for a month, and all of my joint pain disappeared. Running has amazing results.
In addition to exercise, I also controlled my diet. Some of my uncomfortable symptoms were from diabetes. For example, once I felt hungry, I would get dizzy, shaky hands, and a cold sweat. Therefore, I reduced carbohydrates and sugar in my diet. Also, I did some experiments to test the reaction of my body to the different types of food and time of eating. I wanted to know how long I was able to go without eating any food and only drinking water. I usually had to eat every two hours in order to avoid those uncomfortable symptoms. However, gradually I realized that those symptoms were temporary, and I could overcome them. Through those experiments, I better understood the state of my body and arranged an appropriate diet. Finally, I lost 40 pounds in about a year and also got a bonus that I didn't expect. Due to my influence, my son lost 30 pounds and my daughter lost 20 pounds in three months. I reversed my disease, I have stayed at 120 pounds for two years, and running has become my habit!
Since the COVID-19 pandemic, we all spend more time at home without activity and therefore have a higher risk of becoming fat. However, obesity can kill our health. I hope everyone stays healthy and keeps exercising. Being healthy is our capital to fight for the future.
---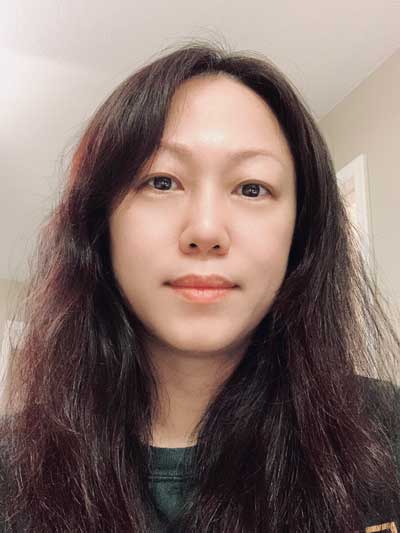 Apple Wong from Hong Kong is an English language–student at Seminole State College in Sanford, Florida. She decided to come to the United States with her two children, ages 8 and 10, to experience American education.
Get matched to the best program for you
Let us know what you're looking for so we can find the best school for you.
$5,000—$10,000 Semester
Bachelor Degree
Certificate/Short Term
2yr/Community College - 2+2 Programs
$1,000—$5,000 Quarter
Summer
Bachelor Degree
English Programs
$10,000 — $15,000 Year
Bachelor Degree
Certificate/Short Term
2yr/Community College - 2+2 Programs
Start your U.S. adventure with Study in the USA
What's your dream? We can guide, advise, and connect you with your perfect U.S. school. We can also help you with the application process.
Partner Services
Learn About U.S. education financing, housing, and more
Ready to make your MBA dreams a reality? Register now for a virtual or in-person event with The MBA Tour! Don't miss your chance to speak directly with leading business schools, such as Harvard University, Boston University, Columbia University, UC...
Nomad Credit helps international students search for and compare education loan (student loan) options, including options for students with a US cosigner or those pursuing a graduate degree. The Nomad team will personally help you with your education...
campusSIMS helps students get connected with mobile phone service in the US. Get a US phone number while in your home country so you have service that's ready as soon as you land. Plans start as low as $15/month.
Testimonials
I used Study in the USA to narrow down which colleges to apply to.
Study in the USA has helped me understand the American culture and the study abroad program, in a very detailed and well-structured way...
Entering into college is the biggest dream of my parents, me and my community. First in my village to get such an opportunity to study abroad. Thank you StudyUSA, my future will be secured and I can be a blessing also to my community and the world at large
Resources
Learn about American culture and education direct from our experts at Study in the USA. Read more