In our effort to bring good content to as many people as possible the text in this blog post has been machine translated so please excuse any mistakes. Thank you!
조니 네자
말해야 할 어려운 진실
미국에서 새로운 국제 학생 생활을 즐기며 새로운 친구를 사귀고 새로운 문화를 흡수하십시오. 이것이 당신이 원했던 것입니다. 맞죠? 미국, 꿈의 땅, 기회의 땅, "일할 의지가 있다면"의 땅 - 그것이 작동하지 않을 이유가 없습니다.
예상치 못한 일이 일어날 때까지. 어쩌면 당신은 너무 많이 흡수하여 이전의 자신을 제물로 바칠 수 있습니다. 내가 처음 미국으로 이사했을 때 나는 유럽으로 돌아온 가족 및 친구들과 끊임없이 영상 채팅을 했던 것을 기억합니다. 나는 매우 비판적인 눈과 인식으로 미국을 비판하고 있었고 내 "고향"친구들만이 이해할 것이라고 느꼈습니다. 물론 유럽에서 온 우리는 지적 우월감 콤플렉스에 자부심을 갖도록 배웠습니다.
이 전략은 첫해에 효과가 있었고 두 번째 해에 정착하여 미국 생활의 3년 연속으로 희미해지기 시작할 것입니다. 고향에 있는 친구들과의 대화는 더 이상 예전 같지 않습니다. 그것은 두 가지 이유로 발생합니다.
당신의 끝에서 사고 패러다임 전환
사고 방식의 패러다임은 끝이 납니다(그들이 사는 곳에 따라 다름)
당신의 삶은 따로 진화할 것입니다. 이것은 자연스러운 일입니다. 당신, 당신의 조국, 또는 미국과 아무 상관이 없습니다.
메시지가 지연되고 채팅할 수 있는 가능성(또는 의도)이 줄어들기 전까지는 모두 과거에 대해 이야기하고 회상할 수 있을 뿐입니다. 그렇습니다. 삶이 일어날 것입니다.
미국에서의 삶은 눈사태처럼 당신을 덮칠 것입니다. 속도가 빠릅니다. 야심차다. 당신은 사랑에 빠질 수도 있습니다. 결혼할 수도 있습니다. 아이들을 생각해보십시오. 다양한 것을 즐기기 시작합니다. 그리고 이 모든 것들과 함께, 당신은 단순히 당신의 오래된 군중과 더 이상 분위기를 나누지 않을 것입니다.
최악의 부분은? 집으로 돌아오는 휴가. 5년 이상 집을 비웠을 때 일어날 수밖에 없는 가족 내 변화를 제외하고, 오랜 친구와 함께 커피를 마시기 위해 외출을 해야 합니다. 따라 잡다. 18살에 산 첫 차를 타고 지난 몇 년 동안 운전하지 않은 채 골목을 지나고(나는 이탈리아에 살았고 그곳은 모든 것이 협소했다) 모퉁이마다 향수가 스친다. 당신은 어린 시절의 추억을 만들었습니다. 당신은 커피 가게에 도착하고, 당신은 앉아 있고, 당신의 친구를 껴안고, 유쾌한 인사를 교환하고, 당신의 고등학교 교수에 대한 헛소리를 이야기합니다. aaaaa 그리고 어색한 크랙 쇼가 나중에 시작됩니다. 영원한 침묵. 당신은 "명예 시스템"을 작동시키고 싶었기 때문에 자신이 처한 불편한 상황을 피하기 위해 휴대 전화를 확인하기 시작합니다. 미국에서 막 도착해서 오랜 친구들에게 인사를 하고 싶지 않았죠? 그리고 그들은 당신이 "와우, 여기에 더 이상 아무것도 없습니다." 우리 모두는 분명히 변했고 지금은 공통점이 별로 없습니다. 심지어 커피 이야기를 유지/유지하는 것도 아닙니다.
그제서야 깨닫는다. 아, 진짜 여기까지 온 것 같구나, 그렇지?
고국을 떠나기로 결정한 경우에는 다시 돌아오지 않을 것임을 명심하십시오. 바로 삶의 순환입니다. 유감 없음. 그리고 당신이 남기고 간 것은 당신을 기다리기 위해 그곳에 있지 않을 가능성이 큽니다. 열정이 사라질 것입니다. 마찬가지로 우리의 에너지 일치와 삶의 즐거움도 마찬가지입니다.
---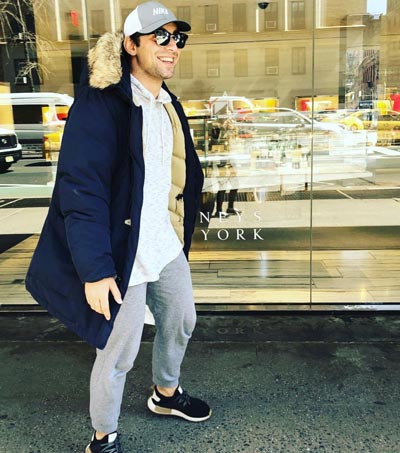 Johnny Nezha는 알바니아에서 태어나 이탈리아에서 자랐으며 Los Angeles City College의 마케팅 학생입니다. 그는 기술과 혁신의 힘을 사랑하고 Khleon이라는 신생 기업의 창립자이며 업무 외 취미는 하늘 관찰과 천문학입니다.