In our effort to bring good content to as many people as possible the text in this blog post has been machine translated so please excuse any mistakes. Thank you!
Por Mel Kanbur
Eu sou de uma pequena cidade na Turquia. Mudei-me para Seattle, WA, em 2015 para aprender inglês e cursar a faculdade. Quando me mudei, tinha apenas 17 anos. Naquela época, eu tinha opiniões extraordinariamente fortes sobre como as pessoas deveriam se vestir e se comportar e achava que minha maneira de pensar era a única certa. Todos os meus amigos e família na Turquia eram iguais a mim, então nunca vi problema em mim. Seattle é uma cidade muito multicultural. No início, tive dificuldade em me acostumar com a nova cultura. Existem pessoas de todas as partes do mundo vivendo entre si. Fiquei surpreso ao ver como pessoas tão diferentes podiam se dar bem como essas pessoas. Depois de viver como um deles, aprendi que tudo se resume a respeito. Nem todos olham para o mundo da mesma janela que eu, mas isso não significa que minha janela seja melhor que a deles. Significa apenas que minha janela é diferente. Onde eu cresci, era normal julgar as pessoas, então sempre achei o direito de fazer isso. No entanto, em Seattle, descobri que as pessoas realmente não gostam de quem as julga sem motivo. Certa vez, uma amiga minha me disse que antes de julgar alguém sempre se pergunte: "Eu gostaria que fizessem a mesma coisa comigo?" E ela continuou: "Se sua resposta for não, não os julgue". Seattle me ensinou a ser respeitoso, atencioso e educado. Aprendi muito rapidamente que não importa qual seja a religião, orientação sexual ou cor da pele de uma pessoa, o que importa é a personalidade. Depois de aprender a ter a mente aberta, fiz amizades para a vida toda e recebi mais respeito dos outros.
Também morei com uma família anfitriã das Filipinas, que me ajudou muito a aprender a nova cultura de Seattle. Nossa família anfitriã sempre teve alunos da Dinamarca, China e Japão, o que me ensinou muito sobre diferentes culturas também. Respeito pode significar coisas muito diferentes no Japão, Turquia e América. Por exemplo, quando eu era apenas turco, achava que você só podia respeitar os mais velhos. No entanto, agora que me tornei um pouco americano, sei que respeito não tem nada a ver com idade. Sempre achei que as pessoas em Seattle eram extremamente respeitosas, mas quando perguntadas aos meus colegas de quarto japoneses, elas frequentemente achavam as pessoas de Seattle muito rudes.
Seattle é a cidade dos livres. Existem muitas pessoas que parecem muito diferentes do que eu estava acostumada a ver. Também havia muitas pessoas que se identificavam de forma diferente de suas aparências. Antes de mudar minha perspectiva, eu teria opiniões fortes sobre isso, mas como mudei minha maneira de ver a vida, não sou ninguém para julgar. Eu nunca soube o que meu futuro traria.
Sou grato a cada indivíduo que percorreu minha vida em Seattle me ensinou algo importante. Eles são as pessoas que criaram a pessoa que sou hoje como um ser humano respeitoso, atencioso e educado.
---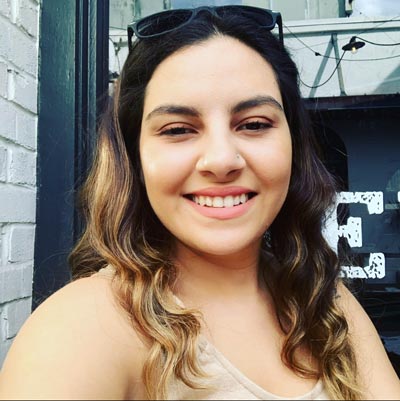 Meltem Kanbur (que atende por Mel), nasceu e foi criado em Bursa, Turquia. Quando ela tinha 17 anos, mudou-se para Seattle, WA, e estudou inglês no North Seattle College por dois anos. Quando conheceu o amor de sua vida, decidiu se mudar para Orlando, Flórida, onde atualmente mora e está cursando o Seminole State College . Em seu tempo livre, Mel gosta de ler, escrever e, o mais importante, brincar com sua cachorra Polly. Mel adora ser útil e gosta de conversar com as pessoas.