In our effort to bring good content to as many people as possible the text in this blog post has been machine translated so please excuse any mistakes. Thank you!
Par Mel Kanbur
Je viens d'une petite ville de Turquie. J'ai déménagé à Seattle, WA, en 2015 pour apprendre l'anglais et aller à l'université. Quand j'ai déménagé, je n'avais que 17 ans. À l'époque, j'avais des opinions extraordinairement fortes sur la façon dont les gens devraient s'habiller et se comporter, et je pensais que ma façon de penser était la seule bonne. Tous mes amis et ma famille en Turquie étaient comme moi, donc je n'ai jamais vu le problème en moi. Seattle est une ville très multiculturelle. Au début, j'ai eu du mal à m'habituer à la nouvelle culture. Il y a des gens de toutes les parties du monde qui vivent les uns avec les autres. J'ai été surpris de voir à quel point des personnes différentes pouvaient s'entendre comme ces personnes. Après avoir vécu comme l'un d'eux, j'ai appris que tout était une question de respect. Tout le monde ne regarde pas le monde de la même fenêtre que moi, mais cela ne veut pas dire que ma fenêtre est meilleure que la leur. Cela signifie simplement que ma fenêtre est différente. Là où j'ai grandi, il était normal de juger les gens, alors j'ai toujours trouvé le droit de le faire. Cependant, à Seattle, j'ai découvert que les gens n'aimaient pas vraiment les gens qui les jugeaient sans raison. Une fois, un de mes amis m'a dit qu'avant de juger, quelqu'un se demande toujours : « Est-ce que j'aimerais qu'il me fasse la même chose », et elle a poursuivi en disant : « Si votre réponse est non, ne le jugez pas ». Seattle m'a appris à être respectueux, attentif et poli. J'ai appris très vite que peu importe la religion, l'orientation sexuelle ou la couleur de peau, ce qui compte c'est la personnalité. Après avoir appris à être ouvert d'esprit, j'ai noué des amitiés pour la vie et j'ai reçu un meilleur respect des autres.
J'ai également vécu avec une famille d'accueil des Philippines qui m'a beaucoup aidé à apprendre la nouvelle culture de Seattle. Notre famille d'accueil a toujours eu des étudiants du Danemark, de Chine et du Japon, ce qui m'a aussi beaucoup appris sur les différentes cultures. Le respect peut signifier des choses très différentes au Japon, en Turquie et en Amérique. Par exemple, quand je n'étais que turc, je pensais qu'on ne pouvait respecter que ses aînés. Cependant, maintenant que je suis devenu un peu américain, je sais que le respect n'a rien à voir avec l'âge. J'ai toujours pensé que les habitants de Seattle étaient extrêmement respectueux, mais lorsqu'on les a demandé à mes colocataires japonais, ils ont souvent trouvé les gens de Seattle très impolis.
Seattle est la ville de la liberté. Il y a beaucoup de gens qui ont l'air très différents de ce que j'avais l'habitude de voir. Il y avait aussi beaucoup de gens qui s'identifiaient différemment de leurs apparences. Avant de changer de perspective, j'avais des opinions bien arrêtées à ce sujet, mais parce que j'ai changé ma façon de voir la vie, je ne suis personne pour juger. Je n'ai jamais su ce que mon avenir apporterait.
Je suis reconnaissant à chaque personne qui a traversé ma vie à Seattle de m'avoir appris quelque chose d'important. Ce sont eux qui ont créé la personne que je suis aujourd'hui en tant qu'être humain respectueux, attentif et poli.
---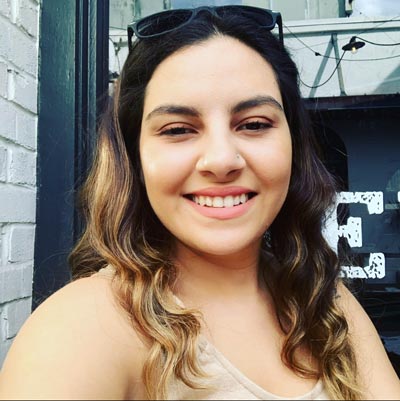 Meltem Kanbur (qui s'appelle Mel), est né et a grandi à Bursa, en Turquie. À 17 ans, elle a déménagé à Seattle, WA, et a étudié l'anglais au North Seattle College pendant deux ans. Lorsqu'elle a rencontré l'amour de sa vie, elle a décidé de déménager à Orlando, en Floride, où elle vit actuellement et suit des cours au Seminole State College . Dans son temps libre, Mel aime lire, écrire et surtout jouer avec son chien Polly. Mel aime être utile et elle aime parler aux gens.