In our effort to bring good content to as many people as possible the text in this blog post has been machine translated so please excuse any mistakes. Thank you!
Alejandra Salas tarafından
Kısa bir süre önce Lima'daydım, üniversitede mimarlık okuyordum ama yaptığım şeye gerçekten dikkat etmediğimi ve uzun vadeli bir planım olmadığını hissettim. Sanırım gençken ve yetişkinliğin erken kapılarındayken, işler her açıdan çok kolay ve değişken görünüyor, şimdi geriye dönüp baktığımda ilişki kurabildiğim bir şey. Çocukluğumdan beri ailem bana sadece derslerime odaklanma ve başka hiçbir şey için endişelenmeme ayrıcalığını vermiş olsa da, kendi ülkemin dışına çıkıp ABD'de yurtdışında eğitim görmeye başlayana kadar bunun kıymetini bilemedim. bağımsız bir kişi. Yakında çeyrek asrı dolduracağım (25 yaşında) ve ulaşmak istediğim tüm hedefler için zamanımın tükendiğini hissediyorum; Her ne kadar başaracak olsam da, annemin bana sürekli söylediği şeyi daha çok düşünüyorum: "Zaman paha biçilemez, akıllıca seç." Bazen eski günlerimden daha çok faydalanmak istiyorum, ailem ve ailemle özgürce yaşamak, evde kahvaltımızın telaşlı saatlerinde onlarla vakit geçirmekten zevk almak ya da strese girmeden başarılı bir hayata nasıl yaklaşılacağına dair tavsiyelerini dinlemek istiyorum. tek bir şey: organizasyon.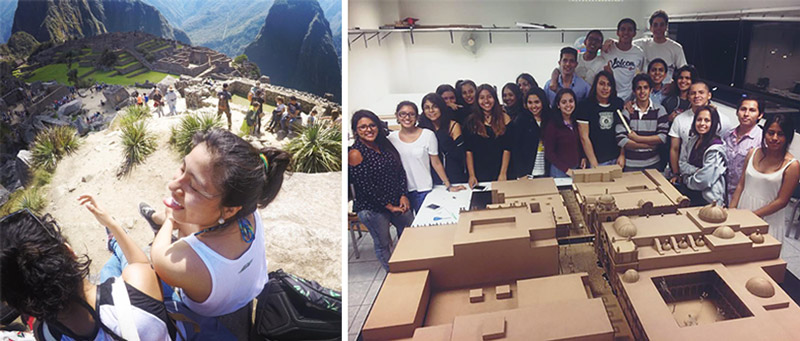 (Soldan sağa: Alejandra sırt çantasıyla Cuzco'da ve aynı yıl Lima-Peru'da mimarlık ve tasarım stüdyosu sınıfında)
Kısa bir süre sonra Truckee Meadows Community College'dan mezun olacağım ve Mimarlıkta Bilim Associate'imi alacağım ve bunu yazmak bile beni mutlu ediyor, hedefimi gerçekleştirmeye bir adım daha yaklaştığım için ve ailemi gururlandırıyor. en küçük kızı. Ancak, umursamaz ve hayatı dolu dolu yaşadığım eski günlerime geri dönme şansım olsaydı, gençliğime sakin olmasını söylerdim. Ama aynı zamanda profesyonel kariyeriniz gibi daha büyük resmi görmek için gözlerimi açmamı söyleyebilirim çünkü dünya sizindir ve bunu başaracaksınız ama asla pes etmeyeceksiniz, birçok uykusuz "tasarım" gecenizde bile. Kahve; Endişelenme çünkü oraya yavaş ama emin adımlarla gidiyorsun.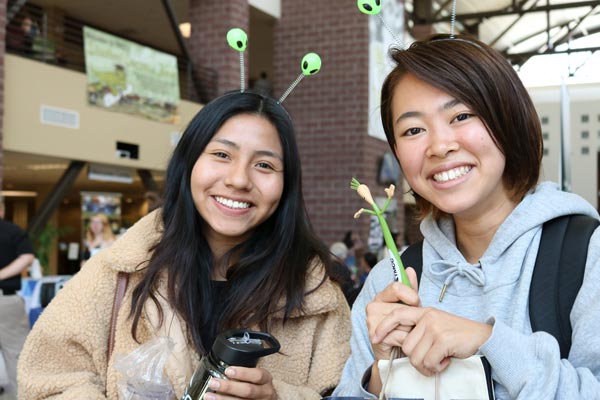 (Soldan sağa: Alejandra ve TMCC'deki arkadaşı Kokoro)
Uluslararası bir öğrenci olarak şimdiye kadarki yolculuğumun bana esnekliği ve aynı zamanda hem bağımsız hem de olgun olmayı öğrettiğini vurgulamak isterim. Dünyanın her yerinden öğrencilerle bağlantı kurabildiğim ve deneyimlerimi ve maceralarımı paylaşan bloglar yazarken eğlendiğim bir akran danışmanı olarak ilk işimi aldım. Ayrıca, TMCC'de okuyarak Reno topluluğu çevresinde güçlü bir profesyonel ağ oluşturdum, bu da bir mimarlık öğrencisi olarak öğrendiklerimi uygulamaya hazır hissetmemi sağladı ve daha sonra Mimarlık derecemi almak için dört yıllık bir üniversiteye geçmek için staj aramamı sağladı. . Zaten eğlenceli bir şekilde zorlayıcı geliyor ve bu yeni maceraya atılmak için sabırsızlanıyorum. Biliyorum zaman alıyor ama en önemlisi başarılı bir mimar olma sürecinde kazanılan deneyim.
Genel olarak, bundan sonra öğrencilere verebileceğim bir tavsiye, hayatı dolu dolu yaşamak ve planladığınız tüm olası şeyleri denemek, başarmak biraz zaman alabilir, ancak bu tamamen organizasyon, azim ve kucaklama ile ilgilidir. yolculuk. Sadece planlayacak kadar cesurdun; bu nedenle, bir adım daha ileri gidin, onu gerçekliğiniz yapmak için inisiyatif alırsanız hiçbir şey imkansız değildir.
---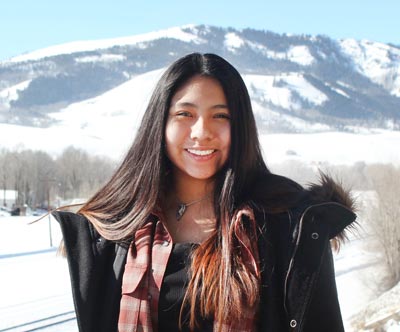 Peru, Lima'dan Alejandra Salas, Truckee Meadows Community College'da mimarlık öğrencisi ve Uluslararası Akran Danışmanıdır.