The University of San Francisco Summer Intensive English Program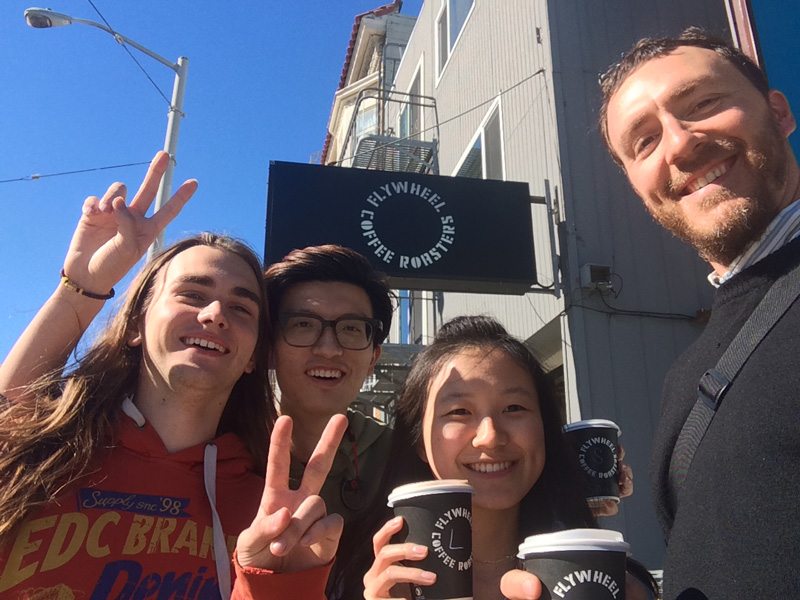 This summer students from over 10 countries participated in the University of San Francisco (USF) Summer Intensive English Program (IEP). Our students were challenged academically, enjoyed field trips around the Bay Area, and tried some of San Francisco's best coffee shops on study breaks.
USF provides a rigorous academic focused IEP every summer, with a 4-week and a 6-week session.
INSTRUCTION
Students study 25 hours per week and all F-1 Visa holders are required to study full-time. Courses are challenging and designed to help build academic English skills necessary for university or professional life. Educational field trips around the Bay Area are offered in order for students to experience language in authentic contexts.
STUDENT ACTIVITIES
Each week different events and gatherings are offered both on and off campus to help build community among the students and enable to you to experience the diversity and culture of the city. Students have attended a Giant's baseball game, cruised around Alcatraz Island, visited local museums, participated in a picnic at Golden Gate Park, sipped afternoon tea on campus, and tested the expansive cuisine in San Francisco.
See below for more great photos.
Go here for more information.
Summer 2016 class picture

Level 1 Intensive English Program students

Level 2 Intensive English Program students

USF IEP students visit University of California, Berkeley