In our effort to bring good content to as many people as possible the text in this blog post has been machine translated so please excuse any mistakes. Thank you!
Por Pietro Rossini com Rachel Flum
Rachel Flum é mãe de três filhos que mora em uma pequena cidade em Massachusetts. (Na foto acima, Rachel pode ser vista com seu marido e filhos junto com Paloma, que está à esquerda.)
Poucos meses antes de a pandemia atingir os Estados Unidos, Rachel estava procurando alguém para cuidar de seus filhos enquanto ela estaria ocupada com o trabalho.
Ao longo dos anos, ela tentou todo tipo de arranjo: creche familiar, babá, creches grandes, "tentamos de tudo", disse Flum na entrevista.
"Eu moro em uma cidade em que poucas famílias têm au pair morando com elas, mas alguns amigos meus as experimentaram e amaram a experiência", disse ela.
Eventualmente, em 2019, Rachel encontrou alguns amigos que estavam tão animados com o programa de au pair que a convenceram a tentar.
"Achei as babás muito caras e estava procurando por algo mais acessível", disse Flum. "E eu pensei que uma au pair seria a melhor solução para mim."
No entanto, logo quando Rachel tomou essa decisão, o governo de Massachusetts aumentou os salários das au pair de $ 4 / hora para o salário mínimo de $ 13,75 / hora.
Mesmo que au pairs em Massachusetts custem mais do que em outros estados, "ainda é mais barato do que ter uma babá em tempo integral e muito mais fácil para os pais", disse Flum.
Paloma, a au pair de Rachel do Brasil, acabou chegando em novembro de 2019. Ela é uma garota alegre e extrovertida. Ela cuida dos filhos de Rachel enquanto seus pais estão trabalhando.
"Quando estávamos escolhendo qual au pair iria morar em nossa casa, estávamos procurando por alguém que tivesse uma ótima experiência de direção", disse Flum. "Meus filhos vão para a escola em Rhode Island, e eu precisava de alguém que pudesse levá-los até lá."
Paloma não foi útil apenas cuidando das crianças e levando-as à escola. "Minha filha mais velha, de 16 anos, considera Paloma como sua irmã mais velha", disse Flum. "Paloma trouxe alegria para nossa casa com sua personalidade alegre."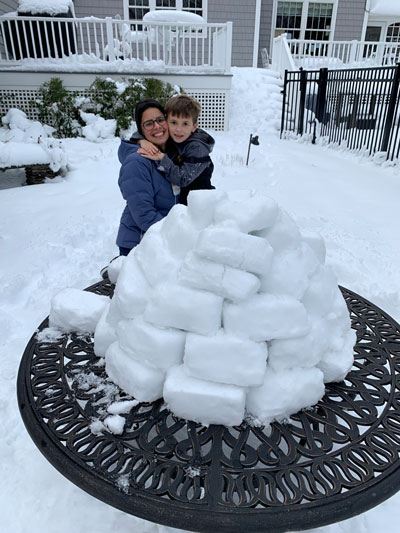 No entanto, todos os que vivem no exterior passam por momentos de saudades de casa. "Eu também morei no exterior", disse Flum. "Portanto, posso simpatizar com Paloma quando ela passa por esses momentos."
Além disso, com a pandemia ainda em curso em muitos países, Paloma não pode voltar ao Brasil. "Ela não poderá voltar para os Estados Unidos se deixar o país", disse Flum. Isso torna as coisas ainda mais difíceis para estudantes internacionais e au pair nos EUA
Paloma também foi uma "boa desculpa" para sair durante a pandemia para a família de Rachel. "Fomos colher maçãs e mostramos diferentes lugares em Massachusetts para Paloma", disse Flum. "Meus filhos mais velhos não teriam concordado em fazer muitas das viagens se Paloma não estivesse lá."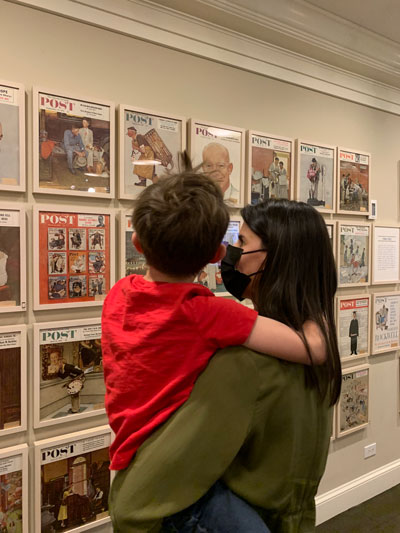 Paloma com um dos filhos de Rachel em uma exposição
Paloma também ajudou a família de Rachel a experimentar a comida brasileira e conhecer mais sobre sua cultura. "Ela trouxe aos meus filhos uma grande compreensão sobre como são as diferentes culturas", disse Flum. "Então, eles puderam ver que as pessoas vivem vidas completamente diferentes em outras partes do mundo."
Rachel gosta do programa de au pair, no entanto, ela disse que embora as agências de au pair lidem com todos os documentos relativos a vistos e imigração, elas não ajudam as famílias a entrar em contato e criar redes.
"Au pairs tem sua maneira de criar comunidades", disse Flum. "Mas não existe algo assim para as famílias. Isso é algo que pode ser melhorado nesta experiência. "
Rachel sugeriria ter uma au pair para outras famílias, "Decidimos tentar ter uma au pair por apenas um ano", Flum compartilhou. "Agora, já se passaram dois anos e é o melhor risco que já corremos!"
---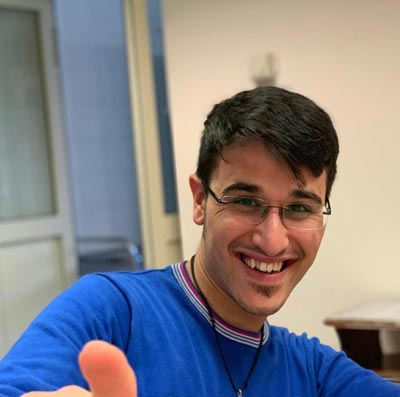 Pietro Rossini é um Missionário Xaveriano e estudante de ESL na Framingham State University . Ele freqüentará a Boston University neste outono, onde fará um mestrado em jornalismo. Seu sonho é coletar e compartilhar histórias da humanidade ao redor do globo, tornando o mundo uma única família.