By Apple Wong
Dreaming is sometimes very amazing. When one of my dreams comes true, I think it is the result of destiny. I rarely dream. However, one night several years ago, I dreamed of the American immigration services logo. In turn, this dream inspired my decision to study in the United States. I come from Hong Kong, have a happy family with two children, and am also a business owner.
From my past experience, I realized that English is very important. I always wanted to improve my English because my English was extremely poor, but I often needed to sign English contracts. Whenever I translated a whole contract on my translation software, I often found that I could not totally understand the meaning. I feared the thick English documents. I wanted my English to be good enough so that I could handle my business easily. In addition, I do not have a high level of education, but I certainly hope my children will have. I want to have good enough abilities to teach my children and to be a good role model for my children. Because of these reasons, I started my learning path a few years ago.
I decided to study in the United States with my children because studying English abroad is more effective. My family members thought that I was crazy. They thought that I had worked hard in my life for so many years and already had a good result, so they suggested that I retire and enjoy my life. Nonetheless, I have always wanted to improve myself, and now I want to try to earn a university degree and challenge myself. I know that studying is my weakness because of my poor memory and never reading books. Driving is another fear of mine. However, I want to overcome that fear so that I can achieve more. Therefore, I decided to study in a location where I have to drive. After I compared the living cost, tuition fee, and school environment, I chose Seminole State College (SSC) in Florida.
The SSC English Language Institute Program (ELI) is very suitable for me. There are seven levels in the program. I started from the fundamental level, and now I am in the pre-college level. Because of the small classes here, the professors can take care of everyone. The program manager always understands our needs and designs the course to suit us. ELI is like a big family for me, and I am glad I can study here. My classmates come from all ages and all over the world. Everyone is very nice. I am able to learn about different cultures and different countries from my classmates, which is so interesting. Moreover, I am surprised that the main purpose of many mothers I have met in this program is learning English for their children, like me. In this big ELI family, I have made many friends, and therefore, I don't feel alone in this strange country.
I am planning to go to the next step — going to university. I look forward to graduating from university earlier than my children. Then when they are in university, I can travel around the world with my husband and explore my improved life in the future. This is my little dream.
---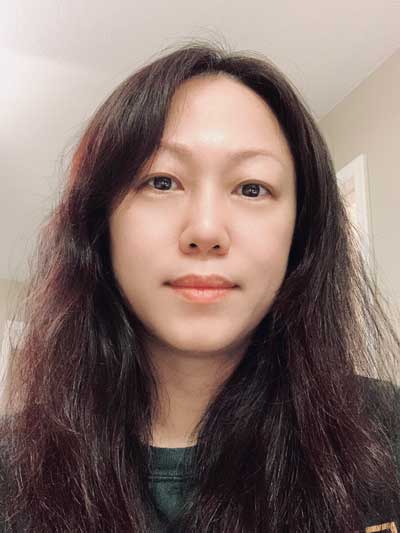 Apple Wong is currently an English language student at Seminole State College in Sanford, Florida. She is originally from Hong Kong, where she has lived for forty years. She decided to come to the United States with her two children, ages 8 and 10, to experience American education. She is planning to study at the university with her children.
Get matched to the best program for you
Let us know what you're looking for so we can find the best school for you.
$1,000—$5,000 Session
Online
Summer
English Programs
$30,000—$35,000 Year
English Programs
Masters
Bachelor Degree
Start your U.S. adventure with Study in the USA
What's your dream? We can guide, advise, and connect you with your perfect U.S. school. We can also help you with the application process.
Partner Services
Learn About U.S. education financing, housing, and more
BECOME SMARTER IN JUST 5 MINUTES. Get the daily email that makes reading the news actually enjoyable. Stay informed and entertained, for free.
SURE offers hassle-free renters insurance that'll protect your clothes, furniture, and even yourself from unexpected damages and injuries. The SURE team will get you set up with a free quote and the correct coverage that you need!
Studying abroad is an invaluable step in your professional and personal growth. Prodigy Finance have helped fund over 20,000 master's students to pursue their dreams at the best schools of the world.
Testimonials
StudyUSA is one of the only platforms which gave me credible and complete information about any and every college or university I wished to know about. The sense of preparedness it gave me, regarding my ability to know what a university wants, helped me a lot. Besides, the involved staff of StudyUSA made sure I did not feel lost or alone in this process.
StudyUSA enabled me to create a well thought list of the kind of University I wanted to attend. In doing so, I found out what was most important in making my decision and used it to guide .
Study in the USA helped me understand how education in the USA works. I really wanted to know how they are making classes work during COVID.
Laura Alejandra Reyes Herreño Colombia
Resources
Learn about American culture and education direct from our experts at Study in the USA. Read more