In our effort to bring good content to as many people as possible the text in this blog post has been machine translated so please excuse any mistakes. Thank you!
Pietro Rossini, Diego Acosta Chávez ile birlikte
Diego Acosta, Meksika'dan uçağı, salgının tam ortasında, Ekim 2020'de Milwaukee, Wisconsin'e indiğinde 15 gün karantina altında kalmak zorunda kaldı.
Diego ABD'ye İngilizce öğrenmek için geldi ama "planım burada uzun süre kalmak değil" dedi.
Aslında Diego, dünya çapında 25 ülkede bulunan bir Katolik misyoner ailesi olan bir Xavyerya Misyoneridir. Misyoner topluluğu, Diego'yu Amerika'ya İngilizce öğrenmek için gönderdi ve ardından Mandarin'de teoloji çalışacağı Tayvan'a uçtu.
Diego, "Yeni bir dil öğrenmekten korkmuyorum, misyonumu her zaman Asya'da yaşama hayalini kurdum" dedi. "Rüyalarımın gerçek olduğunu hissediyorum."
Diego, Xaverians'a katılmadan önce Meksika'da bir avukattı ve bu yeni yolu takip etmek için her şeyi geride bırakmaya karar verdi.
Diego Acosta ABD'ye gitmeden önce
Diego, "Mesleğim, avukatlık eğitimim sırasında doğdu" dedi. "Xavyalılarla bazı toplantılara katıldım ve oranın benim yerim olduğunu hissettim."
Ancak Diego her şeyi bir gecede geride bırakmadı. "Başlangıçta, hala avukat olarak çalışırken misyoner camiasında yaşıyordum" dedi.
Ancak Diego, bir noktada, "Bir avukat olarak kariyerime devam etmeyi veya bu yeni yola katılmayı seçmem gerekiyordu" dedi.
Diego, avukat olmanın kendisi için yeterli olmadığını anlayınca seçimini yaptı. Röportajda "Farklı bir şey, bir aile ve bir topluluk arıyordum" diye paylaştı.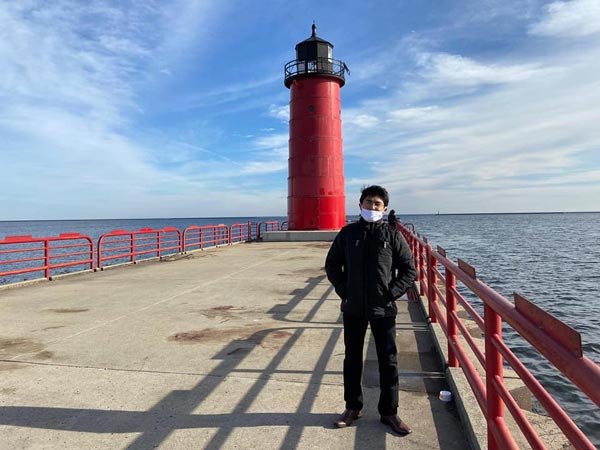 Wisconsin'deki Diego
Diego, aradığı aileyle Xaverian Missionaries'da tanıştı ve şimdi Tayvan'daki birçok farklı ülkeden diğer misyonerlerle birlikte yaşayacağı bir topluluğa katılacak.
Diego, "Bu kadar kültürel çeşitliliğe sahip bir toplulukta yaşarken ilk deneyimim olacak" dedi. "Ve ayrıca, hepimiz yeni bir dil olan Mandarin Çincesi üzerinde çalışmak zorunda kalacağız."
Şu anda, Tayvan ve Çin anakarası arasında yaşayan 8 Xavyalı var. Diego dahil 4 kişi daha gelmeyi bekliyor.
Diego'nun misyoner topluluğu Çin'e yeni misyonerler gönderiyor çünkü insanlar 65 yaşına geldiğinde Çin hükümeti artık onlar için çalışma vizesi vermiyor.
Orada yaşayan misyonerlerin çoğu 60'larında. Bu nedenle, birkaç yıl içinde çoğunun ülkeyi terk etmesi gerekiyor. Bu nedenle Diego'nun topluluğu, genç misyonerleri onların yerine geçmeleri için eğitmek istiyor.
Yine de, salgın nedeniyle Tayvan'a erişim hala kapalı. Bu nedenle Diego'nun geleceği belirsizdir. "Belki teolojime burada Amerika'da başlayabilirim veya ülkeme geri dönmem gerekiyor," diye yorum yaptı Diego.
"Ama bu salgın bana pek çok şey öğretti," dedi Diego. "Tanrı'ya ve O'nun bizim için planlarına güvenmeyi öğrendim!"
---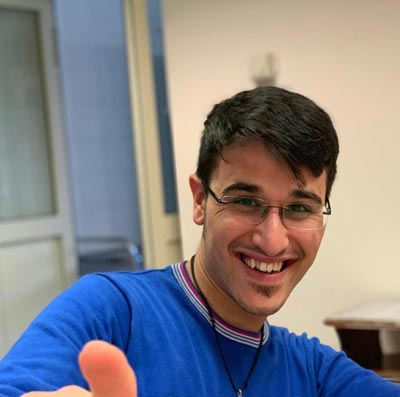 Pietro Rossini, Framingham Eyalet Üniversitesi'nde bir Xaverian Misyoner ve ESL öğrencisidir. Boston Üniversitesi'nde gazetecilik alanında yüksek lisans eğitimi almak amacıyla Ocak 2020'de ABD'ye geldi. Hayali, dünya çapında insanlık hikayelerini toplamak ve paylaşmak, dünyayı tek bir aile yapmak.