In our effort to bring good content to as many people as possible the text in this blog post has been machine translated so please excuse any mistakes. Thank you!
Oleh Pietro Rossini dengan Diego Acosta Chávez
Diego Acosta harus menghabiskan 15 hari di karantina ketika penerbangannya dari Meksiko mendarat di Milwaukee, Wisconsin, pada Oktober 2020, tepat di tengah pandemi.
Diego datang ke AS untuk belajar bahasa Inggris tetapi, "rencana saya adalah tidak tinggal lama di sini," katanya.
Faktanya, Diego adalah seorang Misionaris Xaverian , sebuah keluarga misionaris Katolik yang hadir di 25 negara di seluruh dunia. Komunitas misionarisnya mengirim Diego ke Amerika Serikat untuk belajar bahasa Inggris dan kemudian terbang ke Taiwan di mana dia akan belajar teologi dalam bahasa Mandarin.
"Saya tidak takut belajar bahasa baru, saya selalu memiliki impian untuk menjalani misi saya di Asia," kata Diego. "Saya merasa impian saya menjadi nyata."
Sebelum bergabung dengan Xaverians, Diego adalah seorang pengacara di Meksiko, dan dia memutuskan untuk meninggalkan segalanya untuk mengikuti jalan baru ini.
Diego Acosta sebelum bepergian ke AS
"Panggilan saya lahir selama studi saya untuk menjadi pengacara," kata Diego. "Saya bergabung dalam beberapa pertemuan dengan Xaverian, dan saya merasa itulah tempat saya."
Namun, Diego tidak meninggalkan semuanya dalam semalam. "Awalnya, saya hidup di komunitas misionaris sambil tetap bekerja sebagai pengacara," katanya.
Tetapi pada titik tertentu, "Saya harus memilih apakah akan melanjutkan karir saya sebagai pengacara atau bergabung dengan jalur baru ini," kata Diego.
Diego membuat pilihannya ketika dia menyadari bahwa menjadi pengacara tidak cukup baginya. "Saya mencari sesuatu yang berbeda, keluarga dan komunitas," dia berbagi dalam wawancara.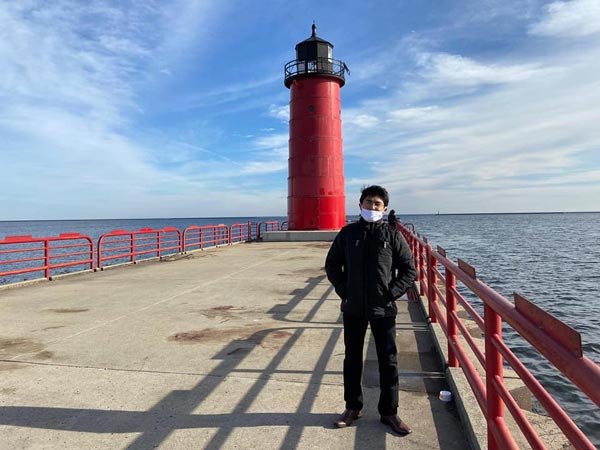 Diego di Wisconsin
Diego bertemu dengan keluarga yang dia cari di Xaverian Missionaries, dan sekarang dia akan bergabung dengan komunitas di Taiwan di mana dia akan tinggal bersama misionaris lain dari banyak negara yang berbeda.
"Ini akan menjadi pengalaman pertama saya hidup dalam komunitas dengan keragaman budaya," kata Diego. "Dan juga, kita semua harus belajar bahasa baru, Mandarin Cina."
Saat ini, ada 8 orang Xaveria yang tinggal di antara Taiwan dan daratan Cina. Dan 4 lainnya, termasuk Diego, diperkirakan akan tiba.
Komunitas misionaris Diego mengirim misionaris baru ke China karena ketika orang berusia 65 tahun, pemerintah China tidak lagi mengeluarkan visa kerja untuk mereka.
Sebagian besar misionaris yang tinggal di sana berusia 60-an. Karena itu, dalam beberapa tahun banyak dari mereka harus meninggalkan negara itu. Itulah mengapa komunitas Diego ingin melatih misionaris muda untuk menggantikan mereka.
Meski demikian, akses ke Taiwan masih ditutup karena pandemi. Untuk alasan ini, masa depan Diego tidak pasti. "Mungkin saya akan memulai teologi saya di sini di Amerika, atau saya harus kembali ke negara saya," komentar Diego.
"Tapi pandemi ini telah mengajari saya banyak hal," kata Diego. "Saya belajar untuk percaya pada Tuhan dan pada rencana-Nya untuk kita!"
---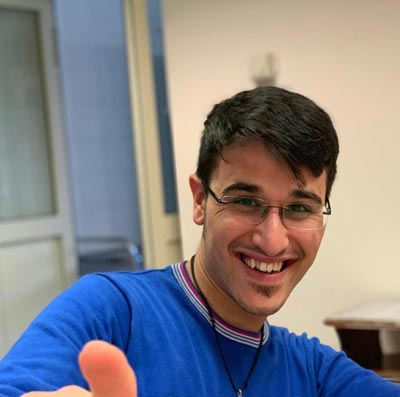 Pietro Rossini adalah Misionaris Xaverian dan mahasiswa ESL di Framingham State University . Ia datang ke AS pada Januari 2020 dengan tujuan belajar untuk master seni di bidang jurnalisme di Universitas Boston. Mimpinya adalah mengumpulkan dan berbagi cerita tentang kemanusiaan di seluruh dunia, menjadikan dunia sebagai satu keluarga.