In our effort to bring good content to as many people as possible the text in this blog post has been machine translated so please excuse any mistakes. Thank you!
Por Pietro Rossini con Diego Acosta Chávez
Diego Acosta tuvo que pasar 15 días en cuarentena cuando su vuelo desde México aterrizó en Milwaukee, Wisconsin, en octubre de 2020, justo en medio de la pandemia.
Diego vino a los Estados Unidos para estudiar inglés pero, "mi plan es no quedarme aquí por mucho tiempo", dijo.
De hecho, Diego es un misionero javeriano , una familia misionera católica presente en 25 países del mundo. Su comunidad misionera envió a Diego a los Estados Unidos para aprender inglés y luego volar a Taiwán donde estudiará teología en mandarín.
"No tengo miedo de estudiar un nuevo idioma, siempre he tenido el sueño de vivir mi misión en Asia", dijo Diego. "Siento que mis sueños se están volviendo realidad".
Antes de unirse a los javerianos, Diego era abogado en México y decidió dejarlo todo para seguir este nuevo camino.
Diego Acosta antes de viajar a EE. UU.
"Mi vocación nació durante mis estudios de ser abogado", dijo Diego. "Me uní a algunas reuniones con los javerianos y sentí que ese era mi lugar".
Sin embargo, Diego no lo dejó todo de la noche a la mañana. "Al principio, vivía en la comunidad misionera mientras todavía trabajaba como abogado", dijo.
Pero en cierto momento, "tuve que elegir si seguir con mi carrera como abogado o unirme a este nuevo camino", compartió Diego.
Diego tomó su decisión cuando se dio cuenta de que ser abogado no le bastaba. "Buscaba algo diferente, una familia y una comunidad", compartió en la entrevista.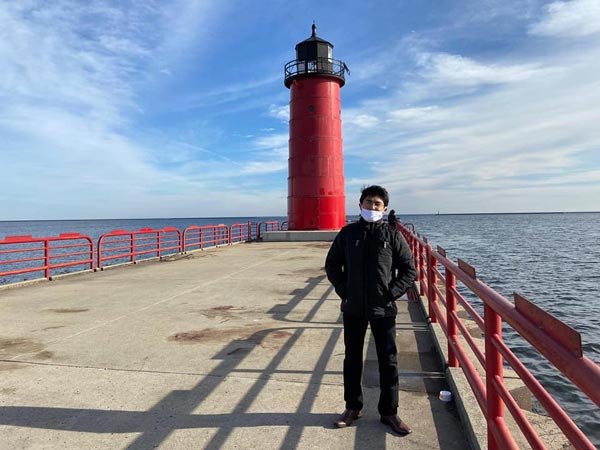 Diego en Wisconsin
Diego conoció a la familia que buscaba en los Misioneros Javerianos, y ahora se va a unir a una comunidad en Taiwán en la que vivirá con otros misioneros de muchos países diferentes.
"Esta será mi primera experiencia viviendo en una comunidad con tanta diversidad cultural", dijo Diego. "Y además, todos tendremos que estudiar un nuevo idioma, el chino mandarín".
Actualmente, hay 8 javerianos que viven entre Taiwán y China continental. Y otros 4, incluido Diego, esperan llegar.
La comunidad misionera de Diego está enviando nuevos misioneros a China porque cuando las personas cumplen 65 años, el gobierno chino ya no les otorga visas de trabajo.
La mayoría de los misioneros que viven allí tienen más de 60 años. Por eso, en unos años muchos de ellos deberán abandonar el país. Es por eso que la comunidad de Diego quiere capacitar a jóvenes misioneros para que ocupen su lugar.
Sin embargo, el acceso a Taiwán sigue cerrado debido a la pandemia. Por eso, el futuro de Diego es incierto. "Quizás empiece mi teología aquí en Estados Unidos, o tengo que volver a mi país", comentó Diego.
"Pero esta pandemia me ha enseñado muchas cosas", dijo Diego. "¡Aprendí a confiar en Dios y en sus planes para nosotros!"
---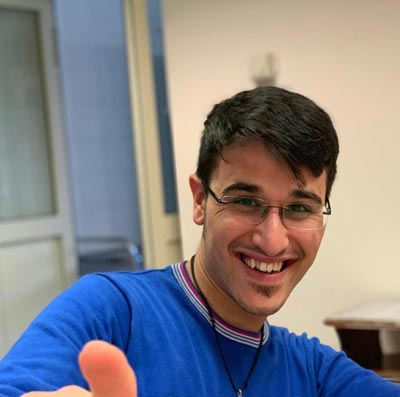 Pietro Rossini es un misionero javeriano y estudiante de ESL en la Universidad Estatal de Framingham . Llegó a los Estados Unidos en enero de 2020 con el propósito de estudiar una maestría en periodismo en la Universidad de Boston. Su sueño es recopilar y compartir historias de la humanidad en todo el mundo, haciendo del mundo una sola familia.