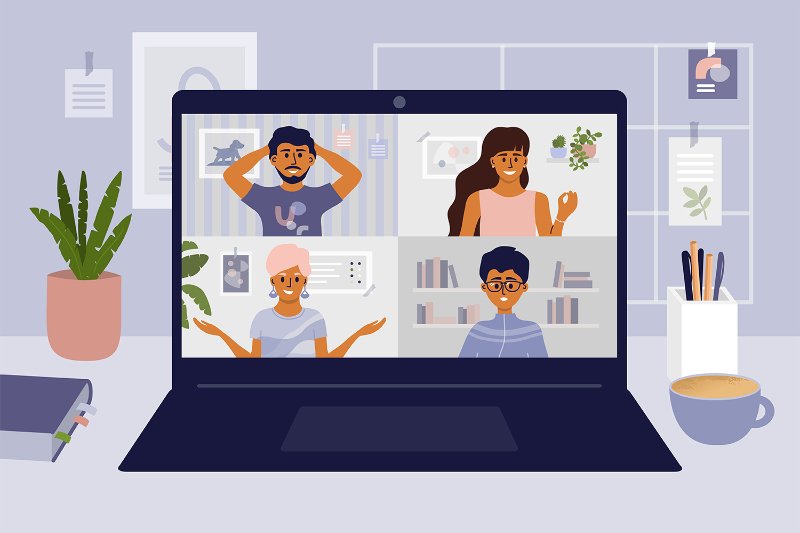 In our effort to bring good content to as many people as possible the text in this blog post has been machine translated so please excuse any mistakes. Thank you!
By Esther Arnaut Amador
Eye contact, a sincere smile, and a warm hug were the three ingredients I needed to start a friendship when I was a child. Over time, that list of elements began to grow, but I never thought I would add 6-ft-distance, a mask, and a video call. These days meeting new people is difficult; there are too many things to think about before being around someone new: Is that person vaccinated? Is he careful? What if he is sick? And an endless list of questions that lead us to overthink a simple interaction.
It doesn't seem very easy, but if I think about it, even under these challenging times, I had the chance to meet many incredible people. Some of them are now really special to me. And I wonder, how are we doing that? If I can't smile at you or hug you, how can we develop a friendship? Resilience and adaptability are my answer.
Life has been harder, different, and complicated for everyone since the pandemic began, that's for sure. Some people lost a family member or spent weeks in a hospital; others suffered from anxiety and depression. Because like me, they were far away from home, spending months without seeing their relatives and loved ones, wondering every day if they would be safe and if they would have the opportunity to smile at them, hug them again and feel them close.
And all the isolation and stress made us stronger; it helped us realize and value what we have and what we are. We learned to live in the present because all those things we take for granted once went away, and it was painful. We had time to connect with what matters and clarify our goals. The remote school helped us realize how smart, strong, and capable we are, teachers have not stopped innovating, and students have looked for ways to adapt and support each other because, after all, we are in this together, right?
Someone once told me, "pressure makes diamonds," and that's what happened to us; we are here, we have come this far for a reason, and we will not give up. This world, this life, has too much to offer, and eye contact, sincere smiles, and warm hugs are around the corner; I can already feel it.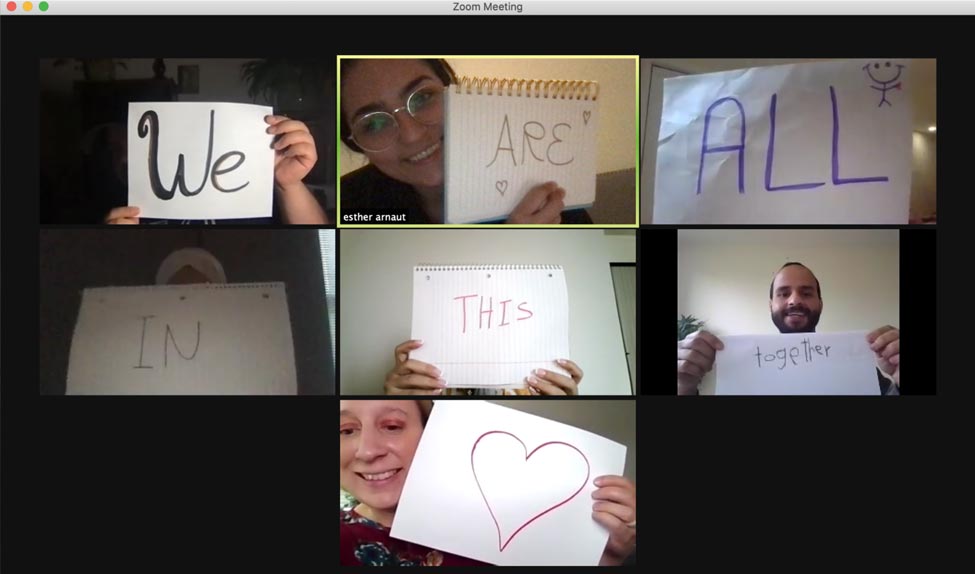 This is a photo of my remote classroom in the ELA program at DePaul University. My classmates, teachers, and I have found a way to develop a virtual and genuine friendship.
---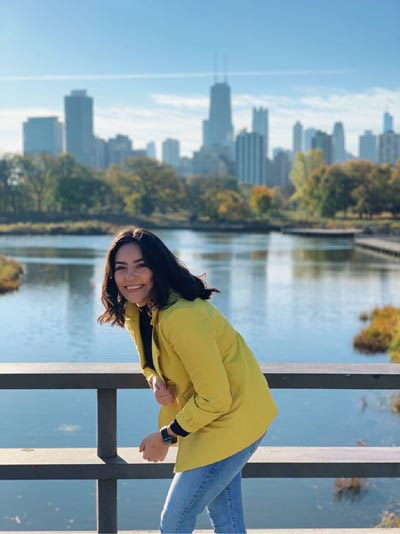 Esther Arnaut Amador from La Paz, Mexico, is studying English at the English Language Academy at DePaul University in Chicago, Illinois.