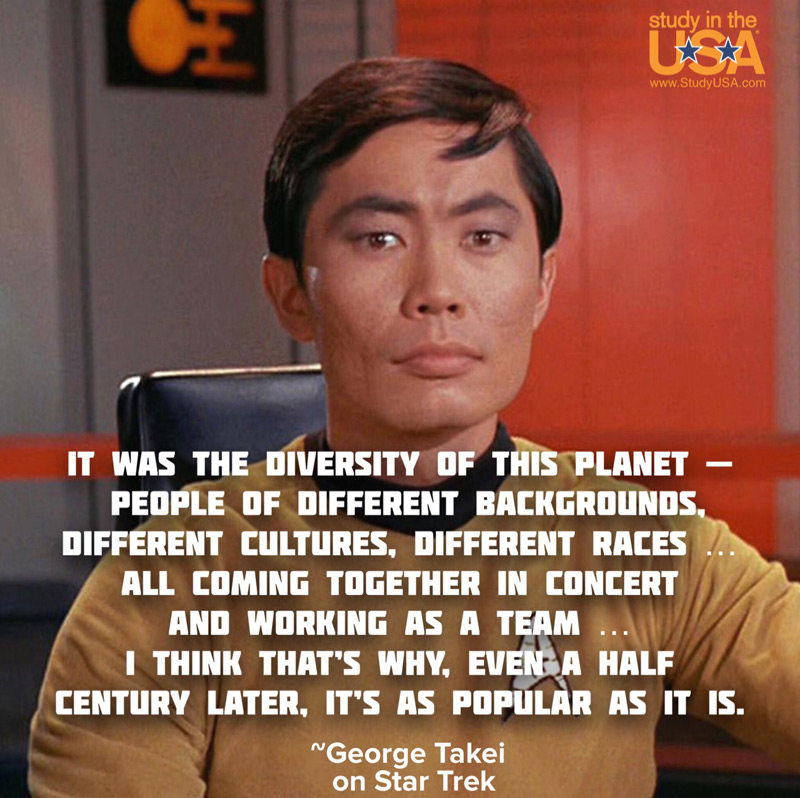 In our effort to bring good content to as many people as possible the text in this blog post has been machine translated so please excuse any mistakes. Thank you!
It was the diversity of this planet — people of different backgrounds, different cultures, different races, all coming together in concert and working as a team.
I think that's why, even a half century later, (Star Trek) is as popular as it is.
— George Takei