In our effort to bring good content to as many people as possible the text in this blog post has been machine translated so please excuse any mistakes. Thank you!
Por Alejandra Salas
A fines de mayo, el clima solo se vuelve más cálido y los días soleados hacen que los días duren más de lo que parecen, lo cual es perfecto para el tiempo de aventura y los viajes por carretera. Con el final del semestre de primavera y los agitados días de exámenes finales, siento que merezco un fin de semana de escapada para escapar del ajetreo de la ciudad y conectarme con la naturaleza en lugares en los que nunca he estado. Elegí Yosemite como mi próximo destino de viaje, aunque sé con certeza que es un destino turístico popular y podría estar abarrotado durante esta temporada. Al mismo tiempo, no quiero perder la oportunidad de explorar este parque nacional, que es mucho más que un valle y rocas altas, es como un santuario para la previsión humana.
He escuchado de muchos amigos que Yosemite tiene valles profundos, grandes prados, secuoyas antiguas, áreas silvestres, cascadas y lagos donde se puede acampar, así que estoy comenzando a planificar con anticipación la visita a este majestuoso valle.


Personalmente, me gusta hacer viajes por carretera espontáneos a lugares locales alrededor del área de Tahoe, pero como el Parque Nacional Yosemite es tan grande e incluye diferentes sitios recreativos, esta vez decidí planificar con anticipación. Ya tomé en consideración las condiciones climáticas, y parece que la temporada perfecta para visitar es de abril a octubre. Después de las finales, también decidí practicar más deportes al aire libre, y este destino encaja perfectamente con mi interés por la escalada en roca. Tengo un par de amigos que están fascinados con la escalada en roca y literalmente viven en Yosemite durante la temporada de verano cada vez que pueden, solo para escalar las rocas más altas y conectarse con la naturaleza todopoderosa, y recientemente me habían pedido que me uniera a ellos para un un par de días solo por diversión; sin embargo, aunque no soy una persona de escalada, sí creo en probar cosas nuevas y, ¿por qué no superar mi miedo a las alturas probando la escalada en roca en uno de los lugares más famosos para hacerlo? Mientras investigaba, terminé buceando en el sitio web del Parque Nacional Yosemite, que reafirma que Yosemite es "una de las áreas de escalada más grandes del mundo donde los escaladores pueden disfrutar de una variedad infinita de desafíos; desde las sostenidas subidas de grietas del cañón del río Merced hasta subidas de ayuda de varios días en las grandes paredes del valle ".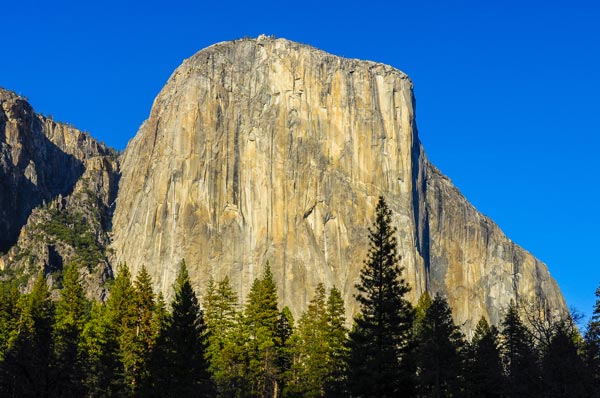 Además, existen múltiples motivos para visitar este lugar, desde su diversidad natural hasta las antiguas infraestructuras arquitectónicas como el Museo de Yosemite, conocido por su diseño de arquitectura rural; la capilla de Yosemite ubicada en el valle se asemeja a las primeras capillas construidas en las montañas de Sierra Nevada. En general, como estudiante de arquitectura, quiero ver con mis propios ojos la arquitectura construida en el Parque Nacional Yosemite y apreciar el concepto de diseño con la naturaleza, y no puedo pensar en un mejor ejemplo que la Capilla en la cuenca de Yosemite.

(Capilla: Unsplash )
No tenga miedo de elegir un lugar en el que nunca ha estado antes, en su lugar, esté ansioso por explorar nuevas áreas donde pueda recopilar los mejores recuerdos e inspirarse en ellos al mismo tiempo. Hasta ahora me siento listo para emprender esta nueva aventura, ¡y no puedo esperar para emprender el camino hacia Yosemite!
Si estás tan interesado en visitar Yosemite como yo, te recomendaré visitar el sitio web oficial , donde podrás encontrar toda la información para hacer de tu viaje a Yosemite la mejor experiencia.
---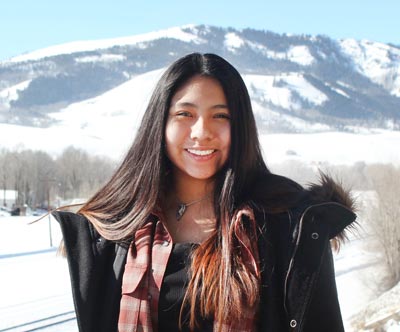 Alejandra Salas de Lima, Perú, es estudiante de arquitectura y nueva mentora internacional en Truckee Meadows Community College .