My Next Road Trip Adventure: Yosemite National Park
By Alejandra Salas
By the end of May, the weather only gets warmer, and sunny days make the days last longer than they seem to be, which is perfect for adventure time and road trips. With the end of the spring semester and hectic final exam days, I feel like I deserve a getaway weekend to escape from the busyness of the city and connect with nature in places I've never been before. I chose Yosemite as my next travel destination, even though I know for a fact that it is a popular tourist destination and might be crowded during this season. At the same time, I don't want to miss the opportunity to explore this national park, which is so much more than just a valley and tall rocks, it is like a shrine to human foresight.
I've heard from many friends that Yosemite has deep valleys, grand meadows, ancient sequoias, wilderness areas, waterfalls, and lakes where camping is available, so I am starting to plan ahead of time to visit this majestic valley.


I personally like to do spur-of-the-moment road trips to local places around the Tahoe Area, but since Yosemite National Park is so big and involves different recreational sites, this time I chose to plan ahead. I already took into consideration the weather conditions, and it seems like the perfect season to visit is from April to October. After finals, I also decided to practice more outdoor sports, and this destination fits perfectly with my interest in rock climbing. I have a couple of friends that are fascinated with rock climbing and they literally live in Yosemite for the summer season every time they can, just to climb the highest rocks and connect with the almighty nature, and had recently asked me to join them for a couple of days just for the fun of it; however, even though I am not a climbing person at all, I do believe in trying new stuff and, why not overcome my fear to the heights by trying rock climbing in one of the most famous places to do so. While doing my research, I ended up diving into the Yosemite National Park website which reaffirms that Yosemite is "one of the world's greatest climbing areas where climbers can enjoy an endless variety of challenges; from the sustained crack climbs of the Merced River Canyon to multi-day aid climbs on the big walls of the valley."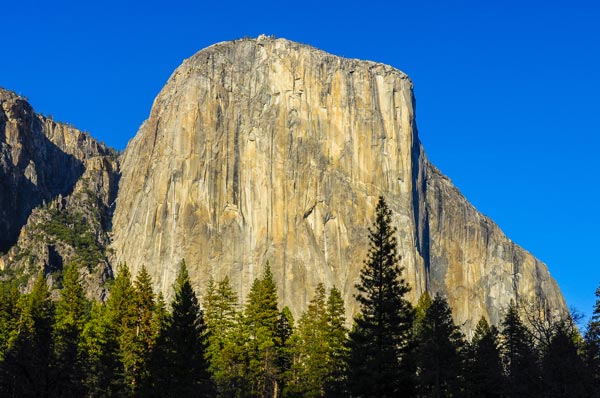 Furthermore, there are many motives to visit this place, from its natural diversity to old architecture infrastructures such as the Yosemite Museum, known for its rural architecture design; the Yosemite Chapel located in the valley resembles the early chapels constructed in the Sierra Nevada Mountains. Overall, as an architecture student, I want to see with my own eyes the architecture built in Yosemite National Park and appreciate the concept of design with nature, and I can't think of a better example than the Chapel in the basin of Yosemite.

(Chapel: Unsplash)
Don't be afraid of picking a place you've never been before, instead be eager to explore new areas where you can collect the best memories and be inspired by them at the same time! So far I feel ready to take on this new adventure, and I cannot wait to hit the road towards Yosemite!
If you are as interested in visiting Yosemite as I am, I will recommend visiting the official website, where you can find all the information to make your Yosemite trip the best experience.
---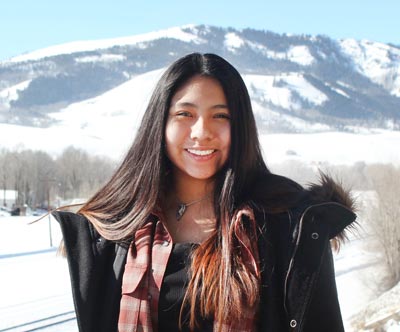 Alejandra Salas from Lima, Peru, is an architecture student and new International Peer Mentor at Truckee Meadows Community College.
Written by
Alejandra Salas
Get matched to the best program for you
Let us know what you're looking for so we can find the best school for you.
$10,000 — $15,000 Year
Certificate/Short Term
2yr/Community College - 2+2 Programs
Bachelor Degree
$5,000—$10,000 Semester
Bachelor Degree
Certificate/Short Term
Undergraduate
$1,000—$5,000 Semester
Certificate/Short Term
Online
English Programs
Start your U.S. adventure with Study in the USA
What's your dream? We can guide, advise, and connect you with your perfect U.S. school. We can also help you with the application process.
Partner Services
Learn About U.S. education financing, housing, and more
Studying abroad is an invaluable step in your professional and personal growth. Prodigy Finance have helped fund over 20,000 master's students to pursue their dreams at the best schools of the world.
Backed by Cambridge University Press & Assessment and the University of Michigan, MET helps you achieve your goals and fulfill your aspirations by providing a trusted English language exam developed for the real world.
Let us help you through your U.S. visa application process. GET STARTED NOW!
Resources
Learn about American culture and education direct from our experts at Study in the USA. Read more