In our effort to bring good content to as many people as possible the text in this blog post has been machine translated so please excuse any mistakes. Thank you!
Por Nicole Awad
Es una locura pensar en lo rápido que pasaron estos dos últimos años. Tengo vívidos recuerdos de hace dos años, cuando me estaba preparando para vivir una de las experiencias más increíbles de mi vida, si no la más grandiosa. Estaba ansioso y emocionado de venir a Tampa y conocer el medio ambiente, la cultura y la gente. Tenía 19 años en ese momento y no tenía idea de los muchos recuerdos que construiría aquí, y cuánto podría aprender en solo dos años estudiando en Hillsborough Community College (HCC). Tuve todo el apoyo y la atención que necesitaba al principio, y la facultad, los estudiantes, los asesores de HCC y otros miembros del equipo fueron muy amables conmigo. Mis experiencias en HCC me hicieron más fuerte y más maduro, mejoraron mis habilidades sociales y habilidades de liderazgo, y me hicieron proactivo, independiente y creativo. HCC me dio espacio para convertirme en una versión mejor y más profesional de mí mismo y, en consecuencia, impactar en mi visión del mundo, romper muchas barreras internas y empujarme hacia mis límites.
Es difícil despedirme de un lugar que me acogió tan bien y me hizo sentir realmente cómodo, convirtiéndose en mi hogar durante dos años espectaculares de mi vida. Estoy agradecido por cada persona que se cruzó en mi camino y por cada lección que he aprendido aquí. Ciertamente me llevaré todo conmigo durante el resto de mi vida. Ahora, me estoy preparando para despedirme oficialmente de HCC en mi ceremonia de graduación y tengo la última oportunidad de disfrutar un poco más de esta comunidad acogedora con todos estos rostros familiares que me siguieron a lo largo de mi viaje en la universidad. Pronto comenzará otro capítulo de mi vida, esta vez en una nueva institución. Pero no estaré demasiado lejos.
Hay muchas emociones que me dominan ahora, y puedo pensar en lo similares que son al momento en que estaba a punto de inscribirme en HCC . Es un nuevo comienzo y sé que todo será diferente, pero al mismo tiempo, estoy muy contento de poder construir nuevos recuerdos y experiencias ahora en la Universidad del Sur de Florida (USF). Todavía me siento emocionalmente inconsciente de la gran transformación que atravesaré muy pronto, especialmente porque además del hecho de que asistiré a la USF, también me mudaré a otro lugar. A veces puede resultar aterrador salir de nuestra zona de confort, sobre todo cuando nos sentimos más adaptados que nunca. Pero, por otro lado, mirando hacia atrás a mi experiencia en HCC, me siento más preparado y listo para aplicar todo el conocimiento que adquirí aquí en la universidad. Además, me alegro de estar aprendiendo más profundamente sobre la mente humana y la psicología misma.
Mis clases empiezan en agosto y aunque todavía me quedan tres meses, siento que cada día que pasa estoy más cerca de ellos. Tendré un nuevo trabajo, nuevos profesores, nuevos compañeros de cuarto y clases diferentes a las que tuve aquí en HCC . Ciertamente dejaré una parte de mí aquí en HCC, pero traeré gente increíble que conocí a través de HCC a quienes realmente puedo llamar mi familia hoy. Además, estoy emocionado de estar en esta nueva realidad y disfrutar tanto como pueda en esta etapa de mi vida. Definitivamente requerirá más concentración, trabajo, determinación y estudio, pero espero absorber la mayor cantidad de información posible para poder estar preparado para ser el mejor profesional que pueda para ayudar a las personas en mi futura carrera.
---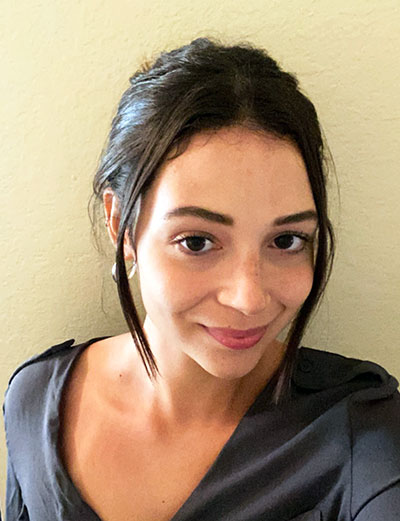 Nicole Abel Fouad Awad de Brasil acaba de terminar su último semestre en Hillsborough Community College y actualmente se está preparando para inscribirse en la Universidad del Sur de Florida para el semestre de otoño de 2021.