A New Journey Is About to Begin
By Nicole Awad
It is crazy to think how fast these past two years went by. I have vivid memories from two years ago, where I was getting ready to live one of the most amazing experiences of my life, if not the greatest. I was anxious and excited to come to Tampa and get to know the environment, the culture, and the people. I was 19 years old at that time, and I had no idea about the many memories I would build here, and how much I could learn in only two years studying at Hillsborough Community College (HCC). I had all the support and attention I needed at the beginning, and the faculty, the students, the HCC advisors and other team members were very kind to me. My experiences at HCC made me stronger and more mature, improved on my soft skills and leadership skills, and made me proactive, independent, and creative. HCC gave me space to grow into a better and more professional version of myself, and consequently impacting on my worldviews, breaking many internal barriers, and pushing me off to my boundaries.
It is hard to say goodbye to a place that welcomed me so well and made me truly feel comfortable, consequently becoming my home for two spectacular years of my life. I am thankful for every person that crossed my way and to every lesson I have learned here. Certainly I will take everything with me through the rest of my life. Now, I am getting ready to officially say goodbye to HCC at my graduation ceremony and have the last opportunity to enjoy a little more of this embracing community with all these familiar faces that followed me throughout my journey at college. Soon another chapter of my life will begin, this time at a new institution. But I will not be too far though.
There are a lot of emotions dominating me now, and I can just think how similar they are to the moment I was about to enroll at HCC. It is a new beginning, and I know everything will be different, but at the same time, I am so glad that I will construct new memories and experiences now at the University of South Florida (USF). I still feel emotionally unaware about the huge transformation I will be going through very soon, especially because besides the fact I will be attending USF, I am also moving into another place. Sometimes it can be frightening to get out of our comfort zone, mainly when we feel more adapted than ever. But on the other hand, looking back to my background at HCC, I feel more prepared and ready to apply all the knowledge I gained here at college. Additionally, I am glad that I will be learning more deeply about the human mind and psychology itself.
My classes start in August and even though there are still three months left, I feel that every day that goes by I am closer to them. I will have a new job, new professors, new roommates and different classes than the ones I had here at HCC. I will certainly leave a piece of me here at HCC, but I will bring amazing people that I met through HCC that I can really call my family today. Furthermore, I am excited to be in this new reality and enjoy as much as I can at this stage of my life. It will definitely require more focus, work, determination and study, but I am hoping to absorb as much information as possible so I can be prepared to be the best professional I can to help people through my future career.
---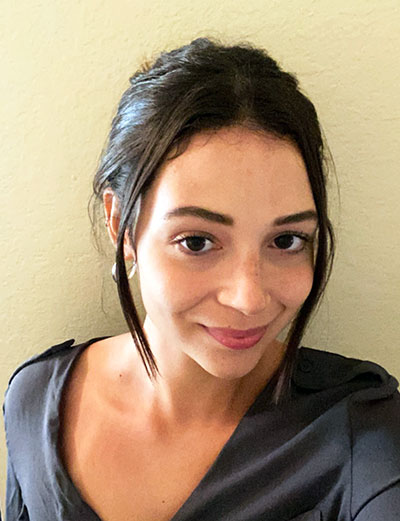 Nicole Abel Fouad Awad from Brazil has just finished her last semester at Hillsborough Community College, and she is currently getting ready to enroll at University at South Florida for the fall 2021 semester.
Get matched to the best program for you
Let us know what you're looking for so we can find the best school for you.
$10,000 — $15,000 Year
Bachelor Degree
2yr/Community College - 2+2 Programs
Certificate/Short Term
$5,000—$10,000 Semester
Undergraduate
2yr/Community College - 2+2 Programs
Certificate/Short Term
$5,000—$10,000 Semester
Certificate/Short Term
2yr/Community College - 2+2 Programs
Undergraduate
Start your U.S. adventure with Study in the USA
What's your dream? We can guide, advise, and connect you with your perfect U.S. school. We can also help you with the application process.
Partner Services
Learn About U.S. education financing, housing, and more
MPOWER Financing is the top-rated lender offering international student loans without cosigners, collateral, or credit history for global citizens, PLUS international student scholarships & career coaching! Fully online application, 96% customer...
TestDEN's Online TOEFL Test Prep is just what you need to quickly and effectively prepare for the TOEFL test. Since 1998, TestDEN has helped tens of thousands of students raise their TOEFL scores.
Study in the USA's advisors can work with you to navigate the requirements to study abroad in the USA, UK, Canada, and Australia. We help you find the right school and apply.
Resources
Learn about American culture and education direct from our experts at Study in the USA. Read more