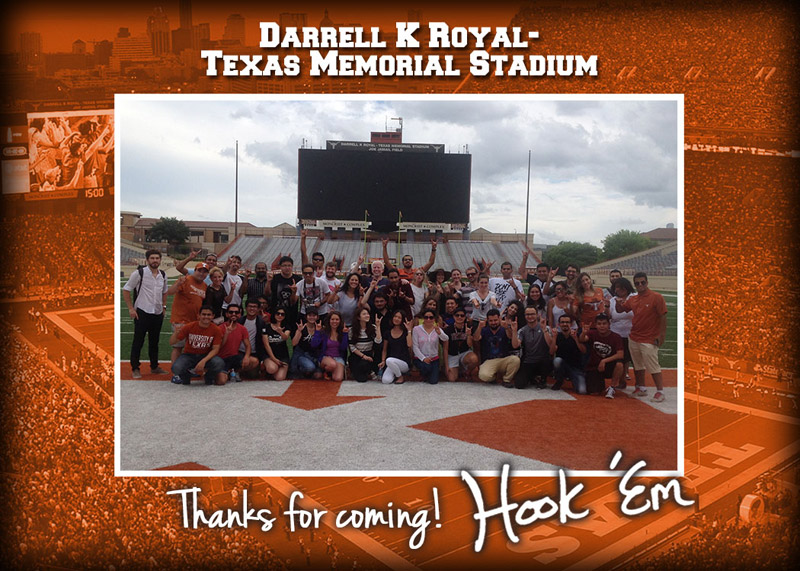 In our effort to bring good content to as many people as possible the text in this blog post has been machine translated so please excuse any mistakes. Thank you!
In this photo: Intensive English students take a tour of the University of Texas at Austin football stadium.
Why study English at UT Austin?
University of Texas at Austin Programs
UT Austin ESL Services offers two unique intensive English programs.
ENGLISH LANGUAGE PROGRAM (ELP)
The UT Austin ELP program prepares students to enter university or college in the US, as well as preparing students who want to improve their English for personal or professional reasons. Students can choose intensive or part-time study depending on their visa.
ACADEMIC ENGLISH PROGRAM (AEP)
This program is designed for students who already hold a bachelor's degree are preparing to enter a Master's or Ph.D. program.