In our effort to bring good content to as many people as possible the text in this blog post has been machine translated so please excuse any mistakes. Thank you!
Pietro Rossini tarafından
Kolombiyalı bir çocuk bakıcısı olan Maria Camila Luna, Massachusetts'te varlıklı bir ailenin iki çocuğuna sevinçle bakıyordu.
2019'da ABD'ye geldi ve yeni kültürü ve ortamı kucakladı.
Luna, "O aileyle mutluydum ve her zaman ABD'de yaşamayı hayal etmiştim," dedi.
Luna'ya saat başına sadece 4 dolar ödendi ve haftada 40 saat çalıştı.
Aralık 2019'da, ABD İlk Daire Temyiz Mahkemesi, Massachusetts'teki au pair'lerin saatte 13.50 dolarlık asgari ücretle ödenmesi gerektiğine karar verdiğinde, Luna ayın üstündeydi.
Ancak maalesef ev sahibi ailesi aynı tepkiyi göstermedi. Ajanslarıyla iletişime geçtiler ve au pair programından ayrılmaya karar verdiler.
Luna sınır dışı edileceğinden korkuyordu. "Korkmuştum. Bir an önce başka bir aile bulmam gerekiyordu "dedi.
Ajansı araştırmaya yardımcı olmadı. Başka bir au çifti ile iki yıllık bir dönemi yeni bitirmiş olan yeni bir ev sahibi anne ile temasa geçmesini sağlayan yeni Amerikalı erkek arkadaşına güvenmek zorunda kaldı.
Ancak herkes Luna kadar şanslı değildi.
Bazı çocuk bakıcıları, kendilerine ev sahipliği yapacak başka bir aile bulamadıkları için süreleri dolmadan eyaletlerini değiştirmek veya hatta ülkeyi terk etmek zorunda kaldılar.
"Yeni yasanın onaylandığı gün, ev sahibi ailem ajansımla bir görüşme yaptı. Aynı gece ailem bana programdan ayrılacağını söyledi, "dedi Kolombiyalı bir çocuk bakıcısı olan Jeimmy Fandiño," Beni neredeyse kovdular! "
Bu yasa, Massachusetts'te yaşayan au pairlere daha fazla koruma ve haklar vermek için yapıldı. Ancak, onlara yardımcı oluyor mu yoksa dezavantajlı mı oluyor? Au pairler bu karardan memnun mu? Aileler ne olacak? Diğer eyaletler neden au pair'i düzenli işçiler olarak görmüyor?
Brezilya'dan eski bir au pair olan Maria Semmelroth, "Bildiğim kadarıyla, birçok au pair, acentelerini dahil etmeden aileleriyle gayri resmi bir anlaşma yapıyor" dedi.
Massachusetts Hükümeti resmi web sitesine göre , "Au çiftlerinin asgari ücret, fazla mesai, işten izin alma ve diğer korumalara hakkı vardır."
Massachusetts'te asgari ücret saatte 13.50 dolardır ve bir au pair haftada 45 saate kadar çalışabilir.
Bu, yeni yasa ile tam zamanlı çalışan bir au pair'e ayda yaklaşık 2.430 dolar ödenmesi gerektiği anlamına geliyor.
Kolombiyalı bir au pair olan Vanessa Caballero, "Yeni yasa çıktığında herkesin şok olduğunu hatırlıyorum," dedi. Hala düşük maaş alan arkadaşlarım var. Aileleriyle gayrı resmi bir anlaşma yaptılar. "
İspanya'dan eski bir au pair olan Guillermo Dragon, "Ev sahibi ailem bana önceki anlaşmamızla aynı ücreti ödeyeceklerini yoksa başka bir aile bulmam gerektiğini söyledi" dedi.
Bu rapor için görüşülen tüm au pair'ler aynı deneyimi paylaşıyorlar - değişen yasanın haberini ajanslarından kimse almadı.
Caballero, "Yasanın sosyal medya aracılığıyla değiştiğini biliyordum" dedi. "Bence ajansların başı belada olmamak ve müşteri kaybetmek için resmi bir açıklama yapmadı."
Politico.com'da yakın zamanda yayınlanan bir makaleye göre, ABD'de 17.500 au çifti var. Bunların yaklaşık 2.000'i Massachusetts'te çalışıyor ve okuyor.
Yasanın onaylanmasından bu yana kaç au çiftinin Massachusetts'ten ayrıldığına dair henüz bir istatistik yayınlanmadı.
Ve bu rakamların, Massachusetts'teki bir ailenin bir au pair ile yüzleşmek zorunda olduğu masraflar nedeniyle aniden düşmesi muhtemeldir.
Au pair ajansı Cultural Care'e göre , au pair maaşına ek olarak, ailelerin işlem ücreti olarak 9,195 $ ödemesi ve ayrıca sağlık sigortası, oda ve pansiyon ve çalışmaları için 500 $ 'a kadar katkı payı sağlamaları gerekiyor.
Görüşme için temasa geçen düzinelerce aileden hiç biri bu yasa değişikliği hakkında konuşmayı kabul etmedi.
Kolombiya'dan bir au pair olan Yesica Sanchéz, "Yasa bizi au pair olarak desteklemeye çalışıyor," dedi, "Ancak onaylandığı için Massachusetts'te bir aile bulmak artık kolay değil!"
---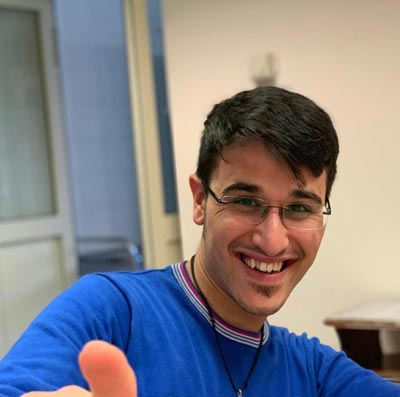 Pietro Rossini, Framingham Eyalet Üniversitesi'nde bir Xaverian Misyoner ve ESL öğrencisidir. Boston Üniversitesi'nde gazetecilik alanında yüksek lisans eğitimi almak amacıyla Ocak 2020'de ABD'ye geldi. Hayali, dünya çapında insanlık hikayelerini toplamak ve paylaşmak, dünyayı tek bir aile yapmak.