In our effort to bring good content to as many people as possible the text in this blog post has been machine translated so please excuse any mistakes. Thank you!
Por Pietro Rossini
Maria Camila Luna, uma au pair da Colômbia, cuidava alegremente de duas crianças de uma família rica em Massachusetts.
Ela veio para os EUA em 2019 e abraçou a nova cultura e ambiente.
"Fiquei feliz com aquela família e sempre sonhei em morar nos Estados Unidos", disse Luna.
Luna recebia apenas US $ 4 por hora e trabalhava 40 horas por semana.
Quando, em dezembro de 2019, o Tribunal de Apelações dos Estados Unidos para o Primeiro Circuito decidiu que as au pair em Massachusetts deveriam ser pagas com o salário mínimo de $ 13,50 por hora, Luna ficou maravilhada.
Mas, infelizmente, sua família anfitriã não teve a mesma reação. Eles contataram sua agência e decidiram deixar o programa de au pair.
Luna temeu ser deportada. "Eu estava assustado. Tive que encontrar outra família o mais rápido possível ", disse ela.
A agência dela não ajudou na pesquisa. Ela teve que contar com seu novo namorado americano, que a colocou em contato com uma nova mãe anfitriã que havia acabado de terminar um período de dois anos com outra au pair.
No entanto, nem todo mundo teve a mesma sorte de Luna.
Algumas au pairs tiveram que mudar de estado ou até mesmo deixar o país antes que seus mandatos expirassem, porque não conseguiram encontrar outra família para hospedá-las.
"No mesmo dia em que a nova lei foi aprovada, minha família anfitriã teve uma reunião com minha agência. Naquela mesma noite, minha família me disse que iria deixar o programa ", disse Jeimmy Fandiño, uma au pair da Colômbia," Eles praticamente me expulsaram! "
Esta lei foi feita para dar mais proteção e direitos às au pair que vivem em Massachusetts. No entanto, isso os está ajudando ou os prejudicando? As au pairs estão felizes com esta decisão? E quanto às famílias? Por que outros estados não consideram as au pair como trabalhadoras regulares?
"Pelo que eu sei, muitas au pair estão fazendo um acordo informal com suas famílias sem envolver suas agências", disse Maria Semmelroth, uma ex-au pair do Brasil.
De acordo com o site oficial do governo de Massachusetts , "Au pair têm direito a salário mínimo, horas extras, licença do trabalho e outras proteções".
O salário mínimo em Massachusetts é de $ 13,50 por hora, e uma au pair pode trabalhar até 45 horas por semana.
Isso significa que, com a nova lei, uma au pair trabalhando em tempo integral deve receber cerca de US $ 2.430 por mês.
"Lembro que quando a nova lei veio, todos ficaram chocados", disse Vanessa Caballero, uma au pair da Colômbia. "Eu tenho amigos que ainda ganham um salário baixo. Eles fizeram um acordo informal com suas famílias. "
"Minha família anfitriã me disse que eles me pagariam o mesmo salário do nosso acordo anterior ou eu teria que encontrar outra família", disse Guillermo Dragon, uma ex-au pair da Espanha.
Todas as au pair entrevistadas para este relatório compartilham a mesma experiência - ninguém recebeu a notícia da mudança na lei de suas agências.
"Eu sabia que a lei mudou por meio da mídia social", disse Caballero. "Acho que as agências não fizeram uma declaração oficial para não ter problemas e perder clientes."
De acordo com um artigo recente no politico.com , há 17.500 au pair nos Estados Unidos. Cerca de 2.000 delas trabalham e estudam em Massachusetts.
Nenhuma estatística foi publicada ainda sobre quantas au pair deixaram Massachusetts desde a aprovação da lei.
E esses números provavelmente cairão vertiginosamente por causa das despesas que uma família em Massachusetts tem que enfrentar com uma au pair.
De acordo com a agência de au pair Cultural Care , além do salário de au pair, as famílias têm que pagar $ 9.195 em taxas de processamento e fornecer seguro médico, hospedagem e alimentação, e uma contribuição para seus estudos de até $ 500.
Nenhuma das dezenas de famílias contatadas para uma entrevista concordou em falar sobre essa mudança de lei.
"A lei tenta nos favorecer como au pair", disse Yesica Sanchéz, uma au pair da Colômbia, "mas desde que foi aprovada, não é mais fácil encontrar uma família em Massachusetts!"
---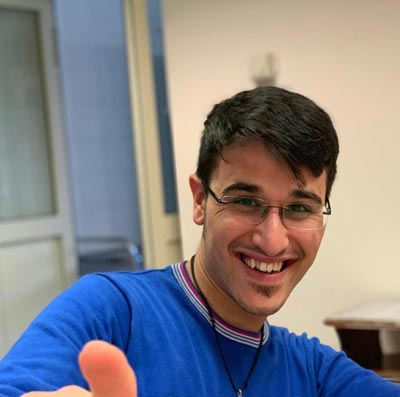 Pietro Rossini é um Missionário Xaveriano e estudante de ESL na Framingham State University . Ele veio para os Estados Unidos em janeiro de 2020 com o objetivo de estudar para um mestrado em jornalismo na Universidade de Boston. Seu sonho é coletar e compartilhar histórias da humanidade ao redor do globo, tornando o mundo uma única família.