In our effort to bring good content to as many people as possible the text in this blog post has been machine translated so please excuse any mistakes. Thank you!
Oleh Pietro Rossini
Maria Camila Luna, seorang au pair dari Kolombia, dengan senang hati mengasuh dua anak dari sebuah keluarga kaya di Massachusetts.
Dia datang ke AS pada 2019 dan merangkul budaya dan lingkungan baru.
"Saya bahagia dengan keluarga itu, dan saya selalu bermimpi tinggal di AS," kata Luna.
Luna dibayar hanya $ 4 per jam dan bekerja selama 40 jam seminggu.
Ketika pada Desember 2019, Pengadilan Banding AS untuk Sirkuit Pertama memutuskan bahwa au pair di Massachusetts harus dibayar dengan upah minimum $ 13,50 per jam, Luna sangat senang.
Namun sayangnya, keluarga angkatnya tidak memiliki reaksi yang sama. Mereka menghubungi agensi mereka dan memutuskan untuk keluar dari program au pair.
Luna khawatir dia akan dideportasi. "Aku takut. Saya harus mencari keluarga lain secepat mungkin, "katanya.
Agensinya tidak membantu penelitian. Dia harus bergantung pada pacar Amerika barunya yang menghubungkannya dengan ibu angkat baru yang baru saja menyelesaikan masa jabatan dua tahun dengan au pair lainnya.
Namun, tidak semua orang seberuntung Luna.
Beberapa au pair harus pindah negara bagian atau bahkan meninggalkan negara itu sebelum masa jabatan mereka berakhir karena mereka tidak dapat menemukan keluarga lain untuk menampung mereka.
"Pada hari yang sama ketika undang-undang baru disetujui, keluarga angkat saya mengadakan pertemuan dengan agen saya. Pada malam yang sama, keluarga saya mengatakan kepada saya bahwa mereka akan keluar dari program, "kata Jeimmy Fandiño, seorang au pair dari Kolombia," Mereka praktis mengusir saya! "
Undang-undang ini dibuat untuk memberikan lebih banyak perlindungan dan hak kepada au pair yang tinggal di Massachusetts. Namun, apakah itu membantu atau merugikan mereka? Apakah au pair senang dengan keputusan ini? Bagaimana dengan keluarga? Mengapa negara bagian lain tidak menganggap au pair sebagai pekerja tetap?
"Setahu saya, banyak au pair yang membuat perjanjian informal dengan keluarga mereka tanpa melibatkan agensi mereka," kata Maria Semmelroth, mantan au pair dari Brazil.
Menurut situs web resmi Pemerintah Massachusetts , "Au pair memiliki hak atas upah minimum, lembur, cuti kerja, dan perlindungan lainnya."
Upah minimum di Massachusetts adalah $ 13,50 per jam, dan au pair dapat bekerja hingga 45 jam per minggu.
Artinya, dengan undang-undang baru, seorang au pair yang bekerja penuh waktu harus dibayar sekitar $ 2.430 per bulan.
"Saya ingat ketika undang-undang baru datang, semua orang terkejut," kata Vanessa Caballero, seorang au pair dari Kolombia. "Saya punya teman yang masih dapat gaji rendah. Mereka membuat kesepakatan informal dengan keluarga mereka. "
"Keluarga angkat saya memberi tahu saya bahwa mereka akan membayar saya dengan gaji yang sama dengan perjanjian kami sebelumnya atau saya harus mencari keluarga lain," kata Guillermo Dragon, mantan au pair dari Spanyol.
Semua au pair yang diwawancarai untuk laporan ini memiliki pengalaman yang sama - tidak ada yang menerima berita tentang perubahan undang-undang dari agensi mereka.
"Saya tahu bahwa hukum berubah melalui media sosial," kata Caballero. "Menurutku agensi tidak membuat pernyataan resmi untuk tidak bermasalah dan kehilangan pelanggan."
Menurut artikel terbaru di politico.com , ada 17.500 au pair di AS. Sekitar 2.000 di antaranya bekerja dan belajar di Massachusetts.
Belum ada statistik yang dipublikasikan tentang berapa banyak au pair yang telah meninggalkan Massachusetts sejak undang-undang tersebut disetujui.
Dan angka-angka ini cenderung turun drastis karena biaya yang harus dikeluarkan sebuah keluarga di Massachusetts dengan au pair.
Menurut agensi au pair Cultural Care , selain gaji au pair, keluarga harus membayar $ 9,195 untuk biaya pemrosesan ditambah menyediakan asuransi kesehatan, kamar dan pondokan, dan sumbangan untuk studi mereka hingga $ 500.
Tidak ada satu pun dari selusin keluarga yang dihubungi untuk wawancara setuju untuk membicarakan perubahan hukum ini.
"Hukum mencoba untuk mendukung kami sebagai au pair," kata Yesica Sanchéz, au pair dari Kolombia, "Tapi karena sudah disetujui, tidak mudah untuk menemukan keluarga di Massachusetts lagi!"
---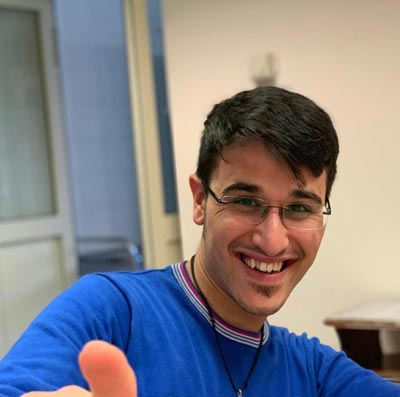 Pietro Rossini adalah seorang misionaris Xaverian dan mahasiswa ESL di Framingham State University . Ia datang ke AS pada Januari 2020 dengan tujuan belajar untuk master seni di bidang jurnalisme di Universitas Boston. Mimpinya adalah mengumpulkan dan berbagi cerita tentang kemanusiaan di seluruh dunia, menjadikan dunia sebagai satu keluarga.