In our effort to bring good content to as many people as possible the text in this blog post has been machine translated so please excuse any mistakes. Thank you!
Por Pietro Rossini
María Camila Luna, una au pair de Colombia, estaba cuidando con alegría a dos niños de una familia adinerada en Massachusetts.
Llegó a los EE. UU. En 2019 y adoptó la nueva cultura y entorno.
"Estaba feliz con esa familia y siempre había soñado con vivir en los Estados Unidos", dijo Luna.
A Luna se le pagaba solo $ 4 por hora y trabajaba 40 horas a la semana.
Cuando en diciembre de 2019, la Corte de Apelaciones del Primer Circuito de EE. UU. Decidió que las au pairs en Massachusetts deberían recibir el salario mínimo de $ 13.50 por hora, Luna estaba en la luna.
Pero, lamentablemente, su familia anfitriona no tuvo la misma reacción. Se pusieron en contacto con su agencia y decidieron dejar el programa au pair.
Luna temía que la deportaran. "Estaba asustado. Tenía que encontrar otra familia lo antes posible ", dijo.
Su agencia no ayudó con la investigación. Tuvo que confiar en su nuevo novio estadounidense, quien la puso en contacto con una nueva madre anfitriona que acababa de terminar un período de dos años con otra au pair.
Sin embargo, no todos han tenido tanta suerte como Luna.
Algunas au pairs tuvieron que cambiar de estado o incluso abandonar el país antes de que expiraran sus términos porque no pudieron encontrar otra familia que las acogiera.
"El mismo día que se aprobó la nueva ley, mi familia anfitriona tuvo una reunión con mi agencia. Esa misma noche mi familia me dijo que dejarían el programa ", dijo Jeimmy Fandiño, una au pair de Colombia," ¡Prácticamente me echaron! ".
Esta ley se creó para brindar más protección y derechos a los au pairs que viven en Massachusetts. Sin embargo, ¿los está ayudando o perjudicando? ¿Están los au pairs contentos con esta decisión? ¿Y las familias? ¿Por qué otros estados no consideran a los au pairs como trabajadores regulares?
"Por lo que sé, muchas au pairs están haciendo un acuerdo informal con sus familias sin involucrar a sus agencias", dijo Maria Semmelroth, una ex au pair de Brasil.
Según el sitio web oficial del gobierno de Massachusetts , "Las au pairs tienen derecho al salario mínimo, horas extras, tiempo libre del trabajo y otras protecciones".
El salario mínimo en Massachusetts es de $ 13,50 por hora y una au pair puede trabajar hasta 45 horas por semana.
Eso significa que con la nueva ley, a una au pair que trabaje a tiempo completo se le debe pagar alrededor de $ 2,430 por mes.
"Recuerdo que cuando llegó la nueva ley, todos se sorprendieron", dijo Vanessa Caballero, una au pair de Colombia. "Tengo amigos que todavía reciben un salario bajo. Hicieron un acuerdo informal con sus familias ".
"Mi familia anfitriona me dijo que me pagarían el mismo salario que nuestro acuerdo anterior o tendría que buscar otra familia", dijo Guillermo Dragón, un ex au pair de España.
Todas las au pairs entrevistadas para este informe comparten la misma experiencia: nadie recibió la noticia del cambio de ley de sus agencias.
"Sabía que la ley cambió a través de las redes sociales", dijo Caballero. "Creo que las agencias no hicieron una declaración oficial para no tener problemas y perder clientes".
Según un artículo reciente en politico.com , hay 17.500 au pairs en los EE. UU. Alrededor de 2.000 de ellos trabajan y estudian en Massachusetts.
Aún no se han publicado estadísticas sobre cuántas au pairs han salido de Massachusetts desde la aprobación de la ley.
Y es probable que estas cifras caigan vertiginosamente debido a los gastos que tiene que afrontar una familia en Massachusetts con una au pair.
Según la agencia de au pair Cultural Care , además del salario de au pair, las familias deben pagar $ 9,195 en tarifas de procesamiento, además de proporcionar seguro médico, alojamiento y comida, y una contribución para sus estudios de hasta $ 500.
Ninguna de la docena de familias contactadas para una entrevista ha accedido a hablar sobre este cambio de ley.
"La ley trata de favorecernos como au pairs", dijo Yesica Sanchéz, una au pair de Colombia, "pero desde que fue aprobada, ¡ya no es fácil encontrar una familia en Massachusetts!"
---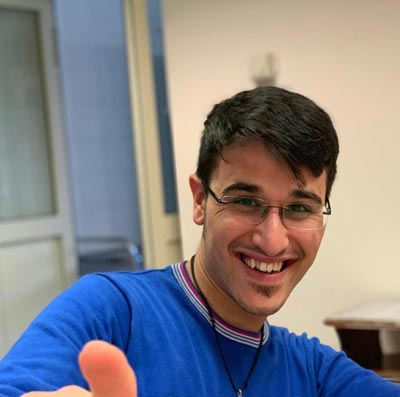 Pietro Rossini es un misionero javeriano y estudiante de ESL en la Universidad Estatal de Framingham . Llegó a los Estados Unidos en enero de 2020 con el propósito de estudiar una maestría en periodismo en la Universidad de Boston. Su sueño es recopilar y compartir historias de la humanidad en todo el mundo, haciendo del mundo una sola familia.