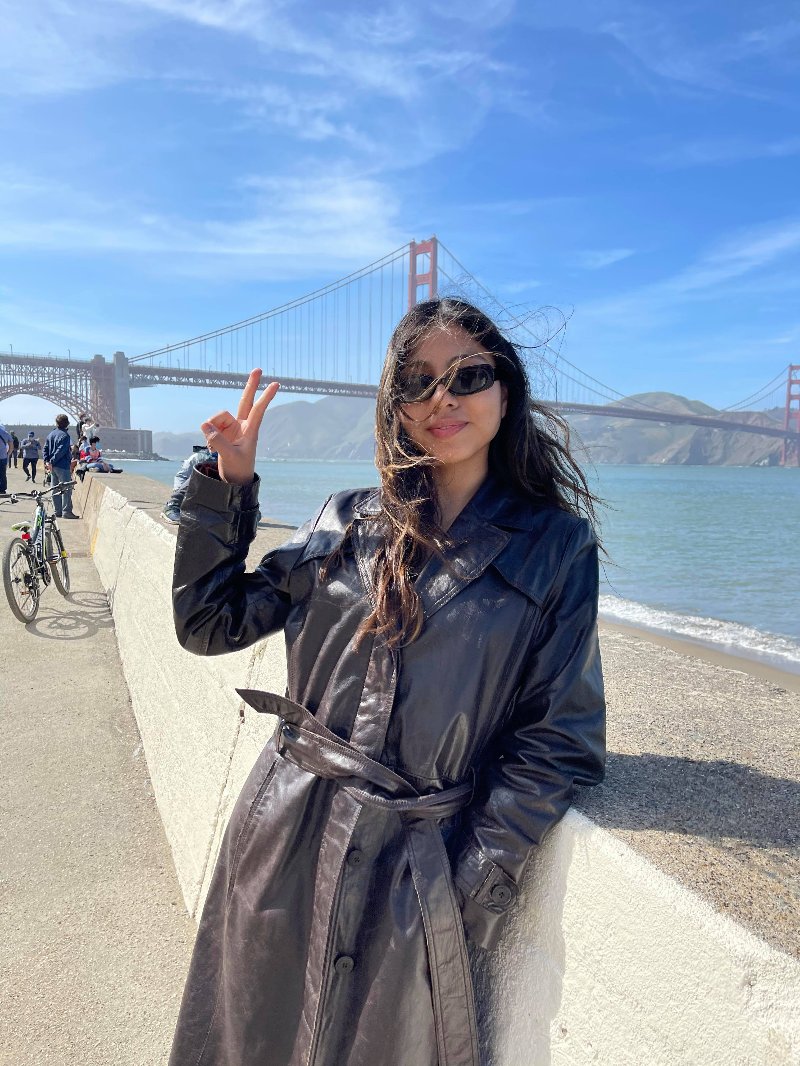 In our effort to bring good content to as many people as possible the text in this blog post has been machine translated so please excuse any mistakes. Thank you!
Por Alejandra Salas
La política seguramente puede ser un tema estresante cuando se acercan las elecciones, y yo me encuentro en esa posición cada vez que las elecciones presidenciales de mi país. Como estudiante internacional de Perú, sentí la necesidad de votar por la primera vuelta de la elección electoral que fue el 11 de abril. Ese domingo, me desperté bastante temprano en la mañana y decidí conducir desde Lake Tahoe hasta la embajada peruana más cercana, ubicada en San Francisco. Planeaba ir allí para cumplir mi derecho civil como orgulloso peruano y también para disfrutar de la Bahía de San Francisco. Sin embargo, las cosas no salieron como esperaba una vez que llegué a la embajada, que, por cierto, también tenía una enorme fila de peruanos esperando para votar.
Una vez allí, caminé alrededor de la cuadra siguiendo la fila de personas y llegué a la entrada principal del centro de votación. Había enormes filas de espera, pero en mi negativa a esperar, me dirigí a la entrada y descubrí que todo lo que tenía que hacer era encontrar mi lugar en la fila de acuerdo con la letra de mi apellido. La mía comienza con la letra S y por suerte, mi línea estaba casi vacía; Me sentí bendecido ya que era la cuarta persona en mi línea y no podía controlar la exageración de estar tan cerca de votar. Sin embargo, una vez en la puerta principal, fue mi turno de entrar, pero uno de los asesores electorales me pidió primero mi número de cédula peruana, y ambos nos dimos cuenta, ahí mismo, que no podía votar porque mi domicilio principal de residencia aún estaba registrado en Lima. Como estudiante internacional, pensé que era bastante sencillo presentarme en la embajada de mi país y votar, pero no fue así. Aprendí la lección de informarme sobre el proceso de votación en el extranjero de mi país antes de decidir participar en este proceso democrático.
Todavía era temprano en la mañana una vez que salí de la embajada peruana, y hasta ahora estaba disfrutando cada segundo de estar en la ciudad. Caminé por el centro mientras me sentía inspirado por la arquitectura; además, dado que la comunidad peruana en San Francisco es grande, pude encontrar un buen restaurante peruano que sirve ceviche y otra comida tradicional de mi país de origen llamado "La Mar", mejor conocido por su pescado fresco. Aunque no pude votar, pude disfrutar de mi cocina peruana que extrañaba mucho, y eso hizo que todo el viaje valiera la pena; convirtió las malas noticias en una experiencia increíble en la Bahía de San Francisco.

Después del almuerzo, caminé por la bahía de SF y visité el muelle 39 y muchos otros sólo por el gusto de hacerlo y también porque es bueno para la digestión; créanme, hacía tanto tiempo que no comía comida peruana que probé todo el menú, así que una caminata era muy necesaria. Aunque el estacionamiento puede ser un desafío, el diseño de la ciudad lo invita a explorarla caminando, en bicicleta o alquilando una scooter si se encuentra junto a los muelles. Si se encuentra en Lombard Street, conocida por su camino sinuoso, ya que tiene ocho curvas cerradas en esa famosa cuadra, le recomendaría conducir o simplemente caminar, con ambas opciones aún agradables, ya que puede ver las casas adosadas más hermosas en contraste con edificios modernos.

El clima era agradable en ese día soleado, perfecto para una visita a la playa con vista al puente Golden Gate, así que después de caminar y hacer algunas compras, salí. En mi camino, pasé por un parque que tenía enormes pilares corintios, que recuerdan a los antiguos templos griegos, así que me detuve instantáneamente para explorarlo. Una vez allí, descubrí que ese parque público también se conocía como el "Palacio de Bellas Artes", y por un segundo sentí que estaba haciendo una gira por Europa, pero no, estaba en SF Bay disfrutando de una lugar mágico donde mucha gente va a tomar fotos e incluso sesiones de fotos de novias. Fue muy divertido ver lo viva que estaba la ciudad a pesar de los tiempos difíciles debido a la pandemia y, por supuesto, incluso en esos espacios públicos, todavía tenía que usar una máscara porque es mejor prevenir que lamentarlo. Después de mi repentina visita al Palacio de Bellas Artes, tuve que continuar con mi plan e ir a otro parque público sobre el puente Golden Gate. El día fue a mi favor, y digo esto porque el estacionamiento estaba lleno de gente, pero al entrar en ese estacionamiento, otro carro se estaba yendo y se detuvo para darnos una multa de estacionamiento gratis; No sé la razón exacta, pero fue muy amable y realmente me salvó el día. Una vez caminando por la bahía vi mucha gente surfeando debajo y alrededor del puente, un montón de veleros y gaviotas volando por todo el cielo, un paisaje increíble donde estaba en paz junto a la playa, disfrutando del agua y mi vista. De camino a casa, pasé por el puente Golden Gate, mirando el horizonte de la ciudad y diciendo al aire que volvería tantas veces como pueda porque ¡San Francisco vale la pena!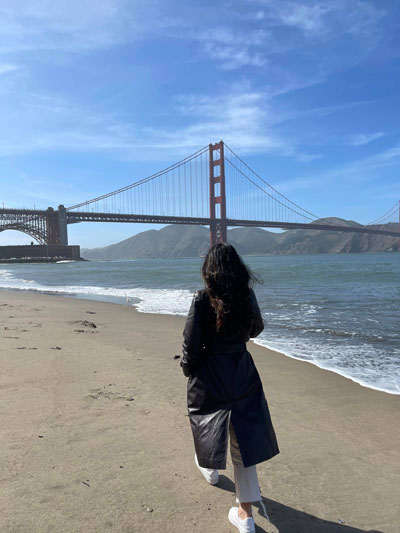 En general, diría que si algo no sale a su favor, aún puede aprovecharlo al máximo; se trata de ver las cosas desde una perspectiva positiva… y recuerda que las experiencias más increíbles no se planean.
Alejandra Salas de Lima, Perú, es estudiante de arquitectura y nueva mentora internacional en Truckee Meadows Community College .