In our effort to bring good content to as many people as possible the text in this blog post has been machine translated so please excuse any mistakes. Thank you!
Pietro Rossini, Maria Camila Luna ile birlikte
Yurtdışına seyahat etmek, yeni kültürlerle tanışmak ve farklı bir ortamda yaşamak Camila'nın hayatı neye benziyor.
Maria Camila Luna Kolombiya'da doğdu ve dokuz yaşına gelene kadar büyükanne ve büyükbabası tarafından orada büyüdü.
O yaşta, İtalya'daki annesiyle yeniden bir araya geldi çünkü Zoom'daki bu röportaj için "Kolombiya'daki bizim için İtalya ay gibi geliyor" dedi.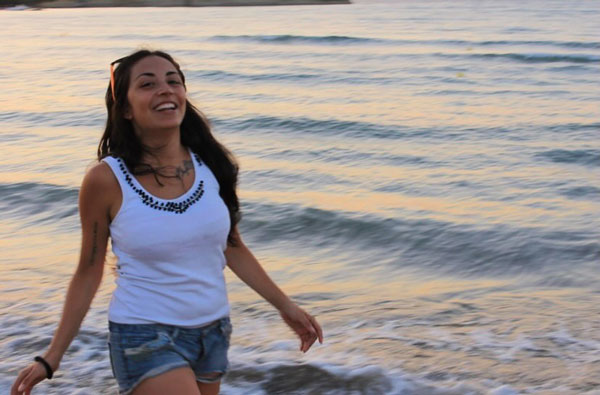 Camila, Yunanistan'da bir tatil sırasında
Camila, İtalya'da ortaokul ve lise okudu ve üniversiteye başladı. Yani İtalyancası çok akıcı. Anadili İtalyanca olmadığını anlamak çok zor.
Camila on yedi yaşına geldiğinde annesinin bir çocuğu daha oldu. Camila yeni kız kardeşini neredeyse tek başına büyütmek zorunda kaldı. Camila, "Annemin bizim için çok çalışması gerektiğinden bir anne şapkası takmak zorunda kaldım," dedi. "Üç işte çalışıyordum, bu yüzden bir yıllık okulu kaybettim."
Hayali hemşire olmak olsa da, üniversitede hemşirelik için kabul sınavını geçemedi. Bu nedenle, bunun yerine kimyayı seçti.
Camila, lise eğitimi için bir dil okulunda okudu. Bu yüzden birçok dilde çok akıcı ama daha önce hiç biyoloji, fizik veya kimya çalışmamıştı.
Bir keresinde annesine, "Anne, sanırım kimya bana göre değil!" Dedi. ve annesi cevap verdi, "Ah, sonunda, anladın!"
Camila önce annesinin tepkisine şaşırdı ama sonra hayallerinin peşinden gitmek için doğru anın bu olduğunu anladı.
Bu fırsat, Georgia, Atlanta'da yaşayan teyzesi ona bir au pair'in ABD'deki hayatından bahsettiğinde geldi.
"Amerikan hayatından her zaman etkilenmişimdir. Camila, onların ideal aile idealini her zaman sevmişimdir. "Kararımı anneme söylemeye cesaret edemedim, bu yüzden onun yerine teyzem yaptı."
Nihayet 2019'da yirmi dört yaşındayken ABD'ye taşınmaya karar verdi. Ancak buraya gelmeden önce yurtdışında iki önemli deneyim daha yaşama şansı buldu: Paris'te Fransızcasını geliştirmek için ilk deneyim ve Türkiye'de kültürlerarası ve dinsel bir değişim.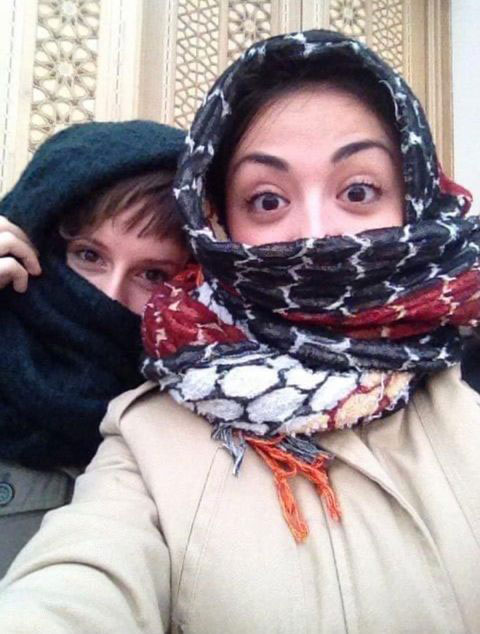 Camila Türkiye'de
Camila, "Her ikisi de çok kısa deneyimler olmasına rağmen, diğer kültürler, dinler ve yeni diller hakkında çok şey öğrendim" dedi.
ABD'ye ilk geldiğinde planı, au pair olarak çalışmak ve İngilizcesini sadece bir yıl boyunca geliştirmekti. Bununla birlikte, salgın Şubat 2020'de ortaya çıktı ve au pair ajansı 6 ay daha ABD'de kalmak için süresini uzattı.
Camila, "Amerikan kültürüyle ilk etkim bir şok oldu," dedi, "Ben çok organize bir insanım ve Amerikalıların birçok şeyi geri bıraktığını gördüm."
Ama sonra yorum yaptı, "Sonunda nedenini anladım! Öncelikleri var; örneğin, randevu için zamanında gelmeleri gerekiyorsa mutfağı kirli bırakırlar çünkü dakiklik onlar için daha önemlidir! "
Camila'nın planları Amerikalı bir adamla tanıştığı zaman değişmeye başladı. Ona aşık oldum, dedi. Bu karşılaşma, au pair olarak görev süresini bir yıl daha uzatmayı seçmesine neden oldu.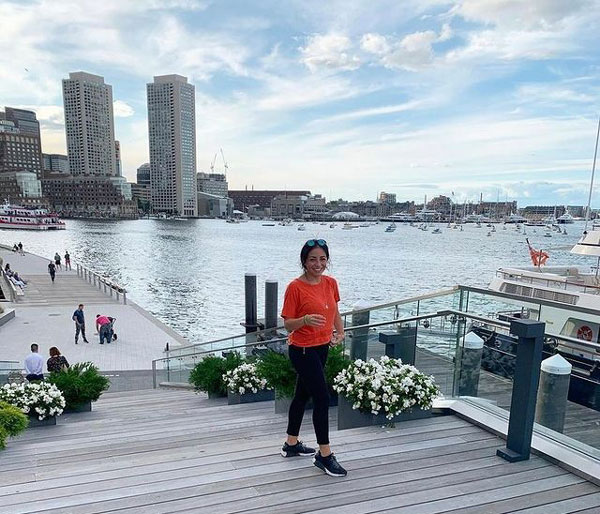 Camila Boston'da
Ancak Camila bu senaryoyu planlamamıştı: Massachusetts'te salgın sırasında yasalar değişti.
Aralık 2019'dan önce, au çiftlerine normal maaşları haftada yaklaşık 200 dolar ödeniyordu. Yaz aylarında Massachusetts hükümeti, au pairlerin asgari ücretli işçiler olarak muamele görmesi gerektiğini belirleyene kadar.
Yani, bu yeni yasa ile Camila eskisinden çok daha fazlasını kazanabilirdi. Ancak, eski ev sahibi ailesi bunun yerine au pair projesinden ayrılmayı seçti. Camila, "O zamanlar çok gergindim," diye yorumladı, "Mümkün olan en kısa sürede başka bir aile bulmalıydım, yoksa bir au pair olarak kontratım sona erecekti!"
Sonunda, yeni erkek arkadaşının yardımıyla Camila başka bir ev sahibi aile buldu. "Ve bu hayatımın en iyi eşleşmesiydi," dedi.
"Artık İtalya'ya geri dönmeyi planlamıyorum," diye düşündü, "Şimdi, Bunker Hill Community College'da okuyorum ve aynı zamanda bir au pair olarak çalışıyorum."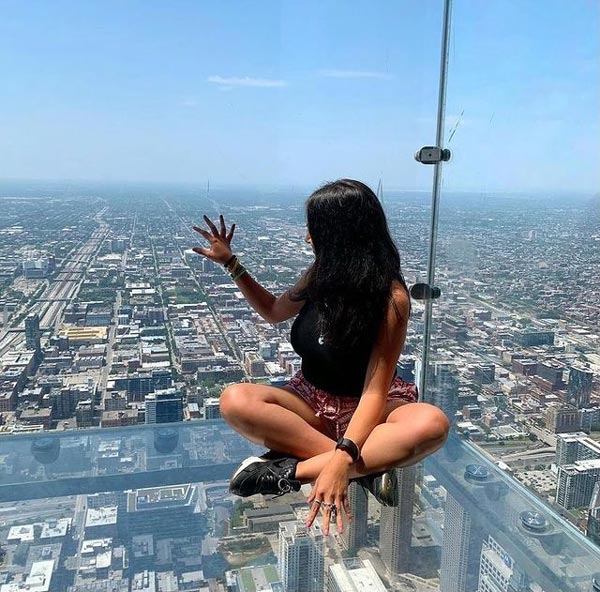 Camila ABD'de kalmayı hayal ediyor
Ancak önümüzdeki Kasım ayında Camila, sözleşmesinin süresi dolacağı için ABD'den ayrılmak zorunda kalır. "O yüzden İtalya'ya geri döneceğim ve öğrenci vizesine başvurmaya çalışacağım" dedi. "Burada okumak ve yaşamak istiyorum ve hedefime ulaşmak için elimden gelenin en iyisini yapmaya çalışacağım."
Camila şu ana kadar üç farklı ülkede uzun süre yaşadı ve dört dil biliyor. Kültürel şokları ve yeni bir kültüre nasıl uyum sağlayacağını biliyor.
Yurtdışında bir deneyim yaşayacak diğer insanlar için, "Önceden beklentilerim yok. Her şeye hazır olun ve üzüldüğünüzde sizi oraya getiren motivasyonu düşünün çünkü hiçbir şey imkansız değildir! "
---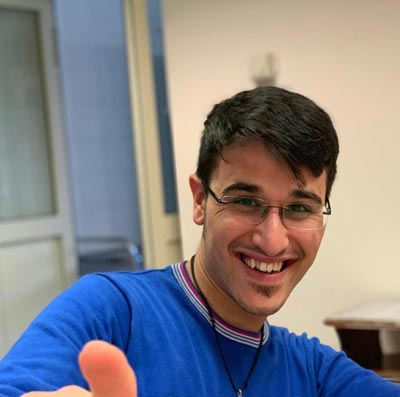 Pietro Rossini, Framingham Eyalet Üniversitesi'nde bir Xaverian Misyoner ve ESL öğrencisidir. Boston Üniversitesi'nde gazetecilik alanında yüksek lisans eğitimi almak amacıyla Ocak 2020'de ABD'ye geldi. Hayali, dünya çapında insanlık hikayelerini toplamak ve paylaşmak, dünyayı tek bir aile yapmak.