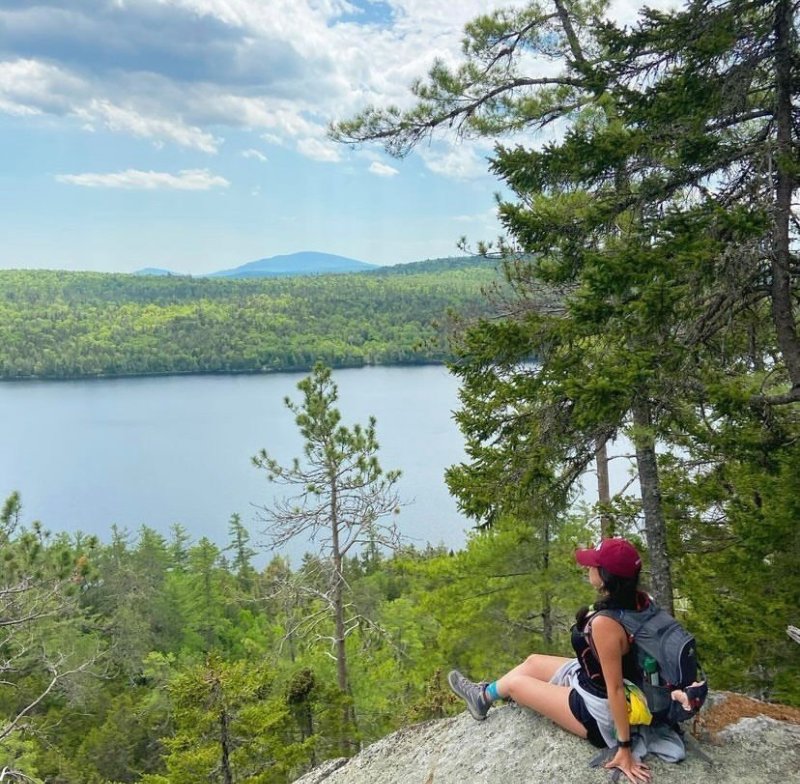 In our effort to bring good content to as many people as possible the text in this blog post has been machine translated so please excuse any mistakes. Thank you!
Oleh Pietro Rossini dengan Maria Camila Luna
Bepergian ke luar negeri, bertemu budaya baru, dan hidup di lingkungan yang berbeda adalah seperti apa kehidupan Camila.
Maria Camila Luna lahir di Kolombia dan dibesarkan di sana oleh kakek neneknya sampai dia berusia sembilan tahun.
Pada usia itu, dia bertemu kembali dengan ibunya di Italia karena "Italia bagi kami di Kolombia terdengar seperti bulan," katanya dalam wawancara di Zoom.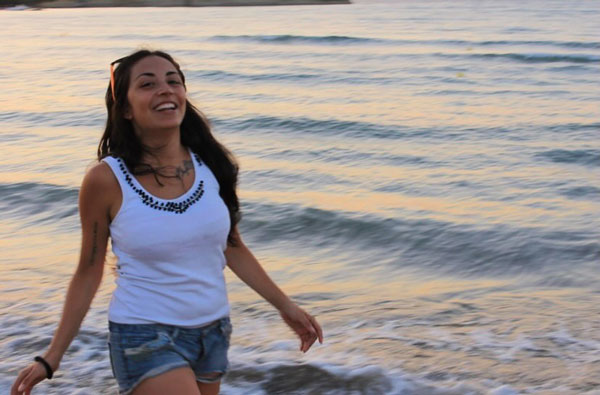 Camila saat liburan di Yunani
Di Italia, Camila belajar di sekolah menengah dan atas dan juga memulai universitas. Jadi, bahasa Italia-nya sangat fasih. Sangat sulit untuk mengetahui bahwa dia bukan penutur asli Italia.
Ketika Camila berusia tujuh belas tahun, ibunya memiliki anak lagi. Camila harus membesarkan adik barunya hampir sendirian. "Saya harus memakai topi ibu karena ibu saya harus bekerja keras untuk kami," kata Camila. "Saya bekerja di tiga pekerjaan, jadi saya kehilangan satu tahun sekolah."
Meskipun mimpinya adalah menjadi perawat, dia tidak dapat lulus tes masuk keperawatan di universitas. Oleh karena itu, dia memilih kimia.
Camila belajar di sekolah bahasa untuk pendidikan sekolah menengahnya. Jadi, dia sangat fasih dalam banyak bahasa, tetapi dia belum pernah mempelajari biologi, fisika, atau kimia sebelumnya.
Suatu kali dia memberi tahu ibunya, "Bu, saya pikir chemistry bukan untuk saya!" dan ibunya menjawab, "Oh akhirnya, kamu mengerti!"
Camila awalnya terkejut dengan reaksi ibunya, tetapi kemudian dia menyadari bahwa itu adalah saat yang tepat untuk mulai mengejar mimpinya.
Kesempatan ini datang ketika bibinya yang tinggal di Atlanta, Georgia, bercerita tentang kehidupan seorang au pair di AS
"Saya selalu tertarik dengan kehidupan Amerika. Saya selalu mencintai keluarga ideal mereka, "kata Camila. "Aku tidak berani mengatakan keputusanku kepada ibuku, jadi bibiku yang melakukannya."
Dia akhirnya memutuskan untuk pindah ke AS pada 2019 pada usia dua puluh empat tahun. Tetapi sebelum datang ke sini, dia memiliki kesempatan untuk menjalani dua pengalaman penting lainnya di luar negeri: yang pertama di Paris untuk meningkatkan bahasa Prancisnya dan pertukaran antar budaya dan agama di Turki.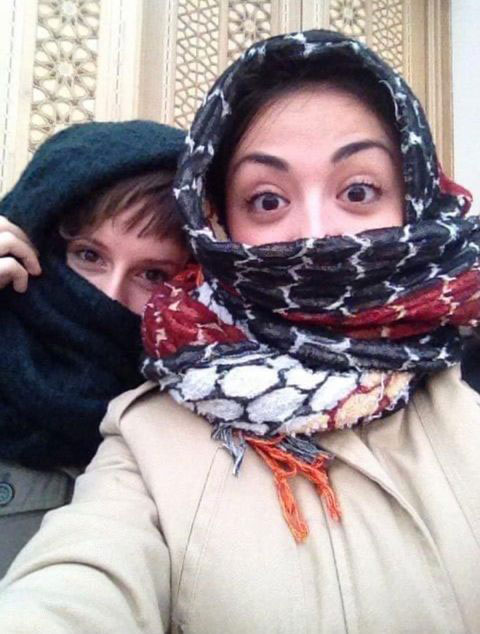 Camila di Turki
"Meski keduanya adalah pengalaman yang sangat singkat, saya belajar banyak tentang budaya lain, agama, dan bahasa baru," komentar Camila.
Ketika dia pertama kali datang ke AS, rencananya adalah bekerja sebagai au pair dan meningkatkan bahasa Inggrisnya hanya untuk satu tahun. Namun, pandemi melanda pada Februari 2020, dan agensi au pair memperpanjang masa jabatannya untuk tinggal di AS selama 6 bulan lagi.
"Pengaruh pertama saya dengan budaya Amerika adalah sebuah kejutan," kata Camila, "Saya orang yang sangat terorganisir, dan saya menemukan bahwa orang Amerika membiarkan banyak hal tidak terselesaikan."
Tapi kemudian dia berkomentar, "Saya akhirnya mengerti kenapa! Mereka memiliki prioritas; misalnya, jika mereka harus tepat waktu untuk membuat janji, mereka membiarkan dapur kotor karena ketepatan waktu lebih penting bagi mereka! "
Rencana Camila mulai berubah ketika dia bertemu dengan seorang pria Amerika. "Aku jatuh cinta padanya," katanya. Pertemuan ini membuatnya memilih untuk memperpanjang masa jabatannya sebagai au pair untuk satu tahun lagi.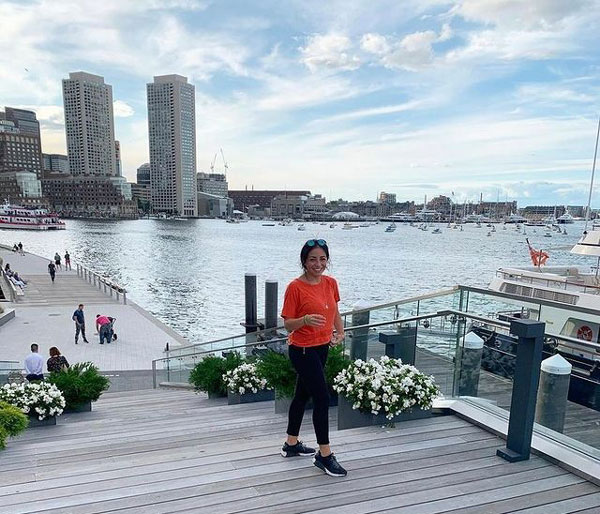 Camila di Boston
Tetapi Camila tidak merencanakan skenario ini: undang-undang berubah di Massachusetts tepat selama pandemi.
Sebelum Desember 2019, au pair dibayar dengan gaji normal sekitar $ 200 per minggu. Sampai pemerintah Massachusetts, di musim panas, menetapkan bahwa au pair harus diperlakukan sebagai pekerja berupah minimum.
Jadi, dengan undang-undang baru ini, Camila akan mendapatkan jauh lebih banyak daripada sebelumnya. Namun, mantan keluarga angkatnya memilih untuk keluar dari proyek au pair. "Saya sangat gugup saat itu," komentar Camila, "Saya harus mencari keluarga lain secepatnya atau kontrak saya sebagai au pair akan habis!"
Akhirnya berkat bantuan pacar barunya, Camila menemukan keluarga angkat yang lain. "Dan itu adalah pertandingan terbaik dalam hidup saya," katanya.
"Saya tidak berencana untuk kembali ke Italia lagi," dia merenung, "Sekarang, saya belajar di Bunker Hill Community College , dan saya bekerja sebagai au pair pada saat yang sama."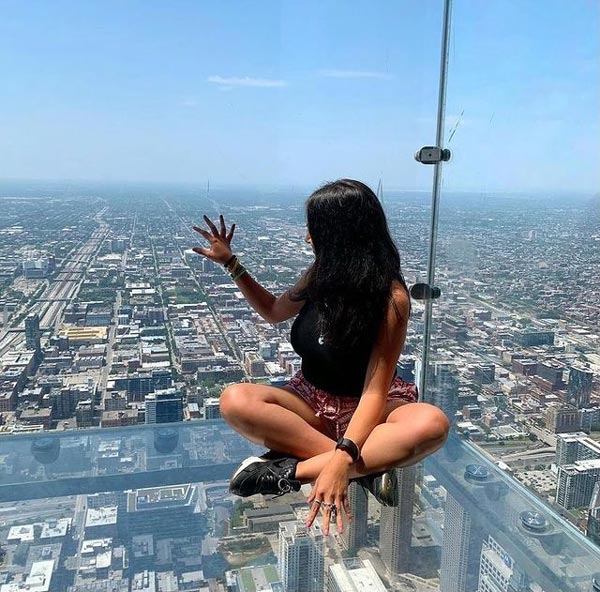 Camila bermimpi untuk tinggal di AS
Namun November mendatang, Camila harus hengkang dari AS karena kontraknya akan habis. "Jadi, saya akan kembali ke Italia dan mencoba mengajukan visa pelajar," katanya. "Saya ingin belajar dan tinggal di sini, dan saya akan berusaha melakukan yang terbaik untuk mencapai tujuan saya."
Camila telah tinggal lama di tiga negara berbeda sejauh ini dan berbicara empat bahasa. Dia tahu tentang kejutan budaya dan cara beradaptasi dengan budaya baru.
Untuk orang lain yang akan menjalani pengalaman di luar negeri, dia menasihati, "Jangan punya ekspektasi sebelumnya. Bersiaplah untuk segalanya, dan ketika Anda akan marah, pikirkan motivasi yang membawa Anda ke sana karena tidak ada yang mustahil! "
---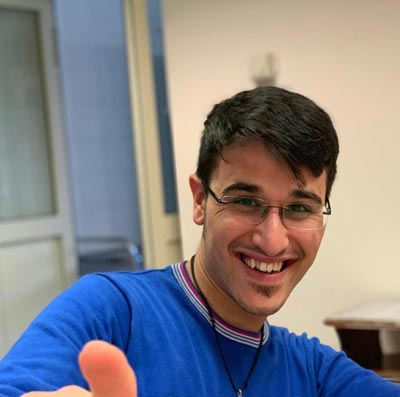 Pietro Rossini adalah Misionaris Xaverian dan mahasiswa ESL di Framingham State University . Ia datang ke AS pada Januari 2020 dengan tujuan belajar untuk master seni di bidang jurnalisme di Universitas Boston. Mimpinya adalah mengumpulkan dan berbagi cerita tentang kemanusiaan di seluruh dunia, menjadikan dunia sebagai satu keluarga.