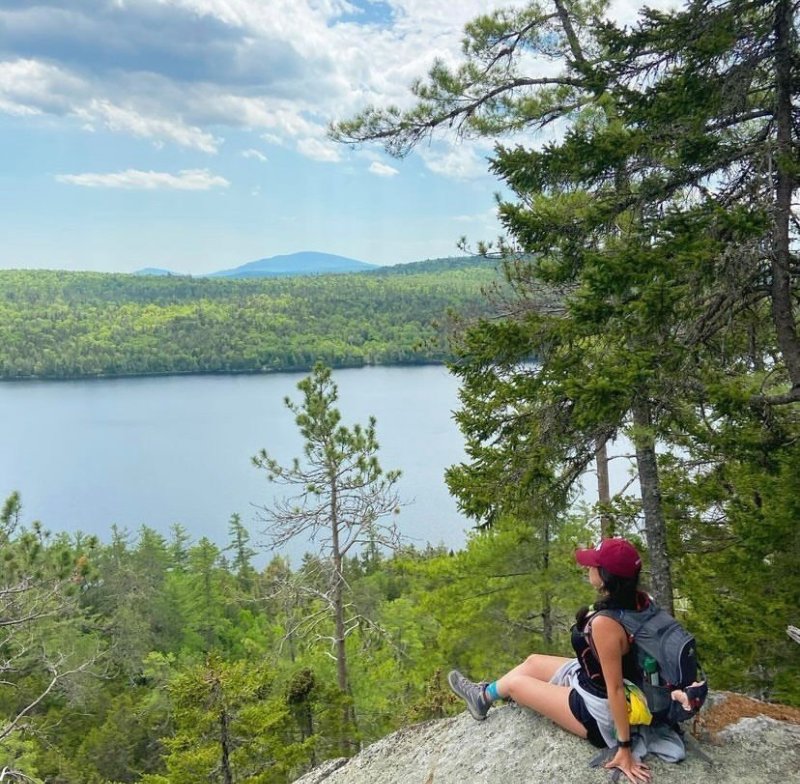 In our effort to bring good content to as many people as possible the text in this blog post has been machine translated so please excuse any mistakes. Thank you!
Par Pietro Rossini avec Maria Camila Luna
Voyager à l'étranger, rencontrer de nouvelles cultures et vivre dans un environnement différent, voilà à quoi ressemble la vie de Camila.
Maria Camila Luna est née en Colombie et y a grandi par ses grands-parents jusqu'à ses neuf ans.
À cet âge, elle a retrouvé sa mère en Italie parce que «l'Italie pour nous en Colombie sonne comme la lune», a-t-elle déclaré pour cette interview sur Zoom.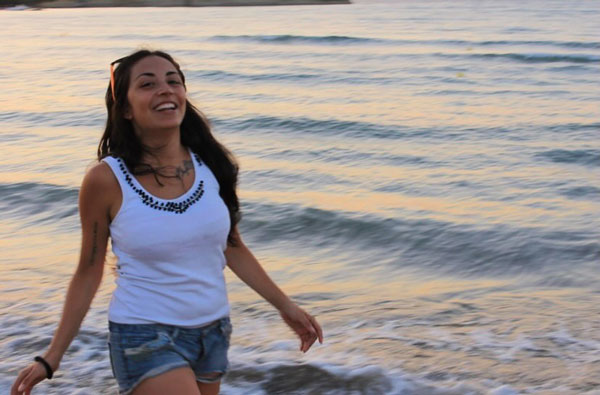 Camila pendant des vacances en Grèce
En Italie, Camila a étudié au collège et au lycée et a également commencé l'université. Donc, son italien est très courant. Il est très difficile de comprendre qu'elle n'est pas de langue maternelle italienne.
Lorsque Camila a eu dix-sept ans, sa mère a eu un autre enfant. Camila a dû élever sa nouvelle sœur presque seule. «J'ai dû mettre un chapeau de maman parce que ma mère a dû travailler dur pour nous», a déclaré Camila. «Je travaillais dans trois emplois, alors j'ai perdu une année d'école.»
Même si son rêve est de devenir infirmière, elle n'a pas réussi le test d'admission en sciences infirmières à l'université. Par conséquent, elle a opté pour la chimie à la place.
Camila a étudié dans une école de langues pour ses études secondaires. Donc, elle parle très couramment de nombreuses langues, mais elle n'avait jamais étudié la biologie, la physique ou la chimie auparavant.
Une fois, elle a dit à sa mère: "Maman, je pense que la chimie n'est pas pour moi!" et sa mère a répondu: "Oh, enfin, vous l'avez!"
Camila a d'abord été surprise de la réaction de sa mère, mais elle a ensuite réalisé que c'était le bon moment pour commencer à suivre ses rêves.
Cette opportunité s'est présentée lorsque sa tante, qui vivait à Atlanta, en Géorgie, lui a raconté la vie d'une fille au pair aux États-Unis.
«J'ai toujours été attiré par la vie américaine. J'ai toujours aimé leur idéal de famille », a déclaré Camila. «Je n'ai pas osé dire ma décision à ma mère, alors ma tante l'a fait à la place.
Elle a finalement décidé de s'installer aux États-Unis en 2019 à l'âge de vingt-quatre ans. Mais avant de venir ici, elle a eu la chance de vivre deux autres expériences importantes à l'étranger: la première à Paris pour perfectionner son français et un échange interculturel et religieux en Turquie.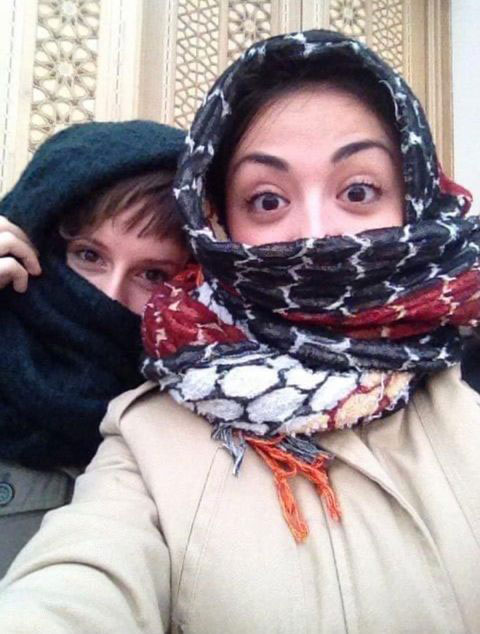 Camila en Turquie
«Bien que ce soient toutes les deux des expériences très courtes, j'ai beaucoup appris sur d'autres cultures, religions et nouvelles langues», a commenté Camila.
Quand elle est arrivée aux États-Unis pour la première fois, son plan était de travailler comme fille au pair et d'améliorer son anglais pendant un an seulement. Cependant, la pandémie a frappé en février 2020 et son agence au pair a prolongé son mandat pour rester aux États-Unis pendant encore 6 mois.
«Mon premier impact sur la culture américaine a été un choc», a déclaré Camila. «Je suis une personne très organisée et j'ai constaté que les Américains laissent beaucoup de choses en suspens.
Mais ensuite, elle a commenté: «J'ai enfin compris pourquoi! Ils ont des priorités; par exemple, s'ils doivent être à l'heure à un rendez-vous, ils laissent la cuisine sale car la ponctualité est plus importante pour eux!
Les plans de Camila ont commencé à changer quand elle a rencontré un Américain. «Je suis tombée amoureuse de lui», dit-elle. Cette rencontre lui a fait choisir de prolonger son mandat en tant que fille au pair pour une autre année.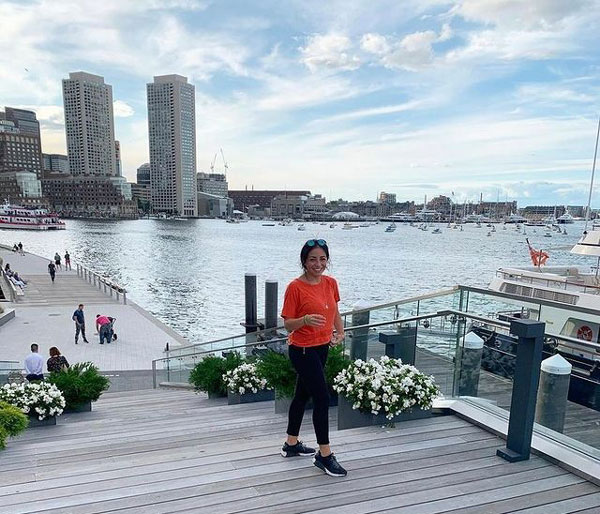 Camila à Boston
Mais Camila n'avait pas prévu ce scénario: les lois ont changé dans le Massachusetts au moment même de la pandémie.
Avant décembre 2019, les jeunes au pair étaient payés avec leur salaire normal d'environ 200 $ par semaine. Jusqu'à ce que le gouvernement du Massachusetts, au cours de l'été, établisse que les jeunes au pair devraient plutôt être traités comme des travailleurs au salaire minimum.
Ainsi, avec cette nouvelle loi, Camila aurait gagné bien plus qu'elle ne l'avait fait auparavant. Cependant, son ancienne famille d'accueil a choisi de quitter le projet au pair à la place. «J'étais très nerveuse à ce moment-là», a commenté Camila, «je devais trouver une autre famille le plus tôt possible ou mon contrat de fille au pair aurait expiré!»
Enfin, grâce à l'aide de son nouveau petit ami, Camila a trouvé une autre famille d'accueil. «Et c'était le meilleur match de ma vie», a-t-elle déclaré.
«Je n'ai plus l'intention de retourner en Italie», se dit-elle, «Maintenant, j'étudie au Bunker Hill Community College , et je travaille en même temps comme fille au pair.»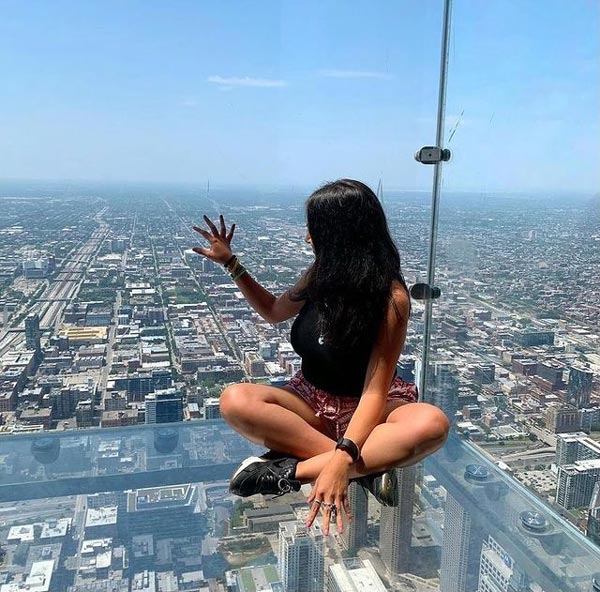 Camila rêve de rester aux États-Unis
Mais en novembre prochain, Camila doit quitter les États-Unis car son contrat expirera. «Alors, je vais retourner en Italie et essayer de demander un visa étudiant», a-t-elle déclaré. «Je veux étudier et vivre ici, et je vais essayer de faire de mon mieux pour atteindre mon objectif.»
Camila a vécu pendant de longues périodes dans trois pays différents jusqu'à présent et parle quatre langues. Elle connaît les chocs culturels et comment s'adapter à une nouvelle culture.
Pour les autres personnes qui vont vivre une expérience à l'étranger, elle conseille: «N'ayez aucune attente préalable. Soyez prêt à tout, et lorsque vous serez bouleversé, pensez à la motivation qui vous y a amené car rien n'est impossible!
---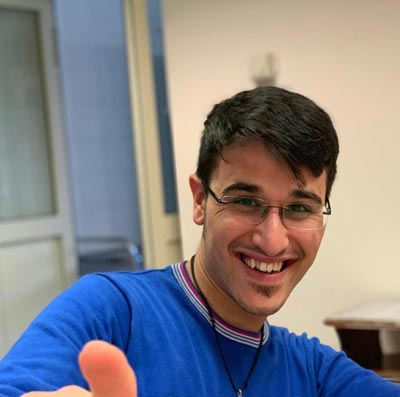 Pietro Rossini est un missionnaire xavérien et étudiant ESL à l'Université d'État de Framingham . Il est arrivé aux États-Unis en janvier 2020 dans le but d'étudier pour une maîtrise ès arts en journalisme à l'Université de Boston. Son rêve est de collecter et de partager des histoires d'humanité à travers le monde, faisant du monde une seule famille.