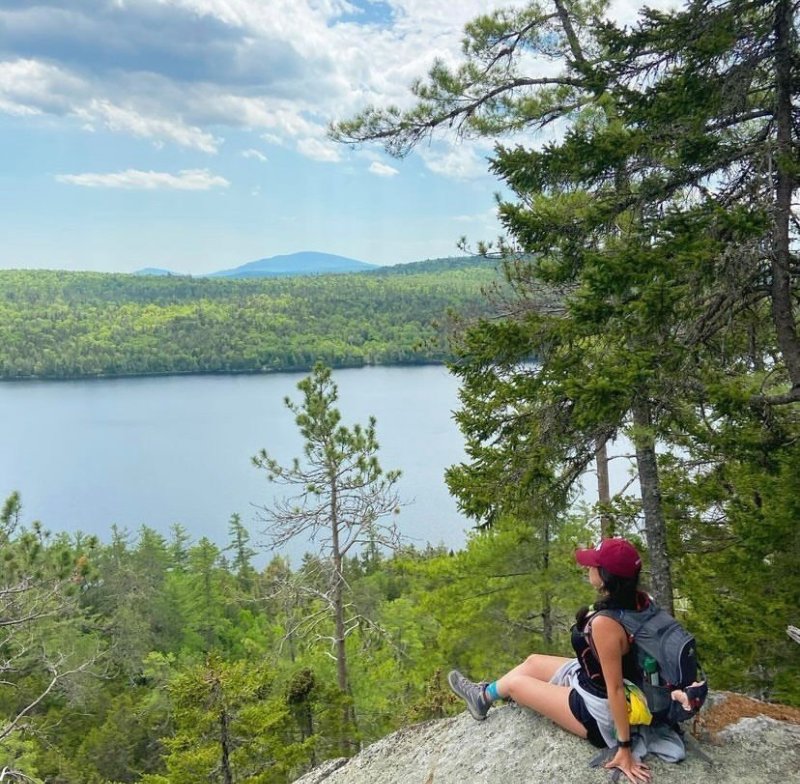 In our effort to bring good content to as many people as possible the text in this blog post has been machine translated so please excuse any mistakes. Thank you!
Por Pietro Rossini con Maria Camila Luna
Viajar al extranjero, conocer nuevas culturas y vivir en un entorno diferente es la vida de Camila.
María Camila Luna nació en Colombia y fue criada allí por sus abuelos hasta que cumplió nueve años.
A esa edad, se reencontró con su madre en Italia porque "Italia para nosotros en Colombia suena como la luna", dijo para esta entrevista en Zoom.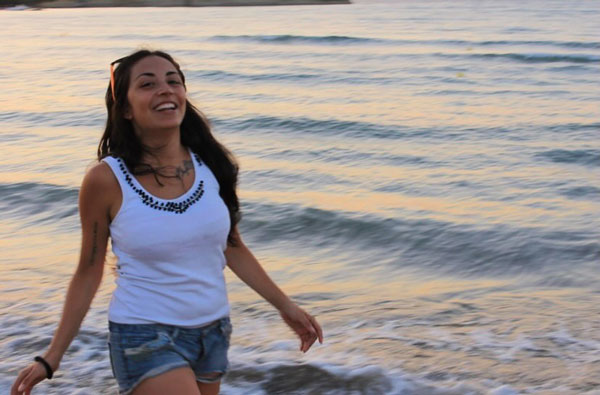 Camila durante unas vacaciones en Grecia
En Italia, Camila estudió secundaria y preparatoria y también comenzó la universidad. Entonces, su italiano es muy fluido. Es muy difícil darse cuenta de que ella no es una hablante nativa de italiano.
Cuando Camila cumplió diecisiete años, su madre tuvo otro hijo. Camila tuvo que criar a su nueva hermana casi sola. "Tuve que ponerme un sombrero de mamá porque mi madre tuvo que trabajar duro para nosotros", dijo Camila. "Tenía tres trabajos, así que perdí un año de escuela".
Aunque su sueño es convertirse en enfermera, no pudo aprobar el examen de admisión de enfermería en la universidad. Por lo tanto, optó por la química.
Camila estudió en una escuela de idiomas para su educación secundaria. Por lo tanto, habla muchos idiomas con fluidez, pero nunca antes había estudiado biología, física o química.
Una vez le dijo a su madre: "¡Mamá, creo que la química no es para mí!" y su madre respondió: "¡Oh, finalmente, lo entendiste!"
Camila se sorprendió primero por la reacción de su madre, pero luego se dio cuenta de que ese era el momento adecuado para comenzar a seguir sus sueños.
Esta oportunidad llegó cuando su tía, que vivía en Atlanta, Georgia, le contó sobre la vida de una au pair en los EE. UU.
"Siempre me ha atraído la vida estadounidense. Siempre amé su ideal de familia ", dijo Camila. "No me atreví a decirle mi decisión a mi madre, así que mi tía lo hizo en su lugar".
Finalmente decidió mudarse a los Estados Unidos en 2019 a la edad de veinticuatro años. Pero antes de venir aquí, tuvo la oportunidad de vivir otras dos experiencias importantes en el extranjero: la primera en París para mejorar su francés y un intercambio intercultural y religioso en Turquía.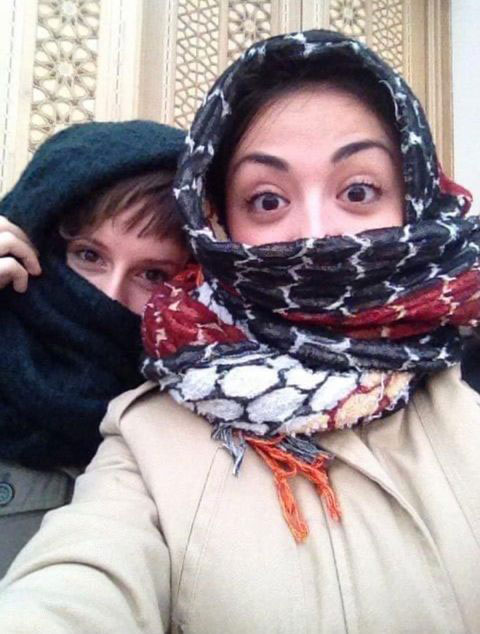 Camila en Turquía
"Aunque ambas fueron experiencias muy cortas, aprendí mucho sobre otras culturas, religiones y nuevos idiomas", comentó Camila.
Cuando llegó por primera vez a los Estados Unidos, su plan era trabajar como au pair y mejorar su inglés por solo un año. Sin embargo, la pandemia golpeó en febrero de 2020 y su agencia au pair extendió su mandato para permanecer en los EE. UU. Por otros 6 meses.
"Mi primer impacto con la cultura estadounidense fue un shock", dijo Camila, "soy una persona muy organizada y descubrí que los estadounidenses dejan muchas cosas sin hacer".
Pero luego comentó: "¡Finalmente entendí por qué! Tienen prioridades; por ejemplo, si tienen que llegar a tiempo a una cita, ¡dejan la cocina sucia porque la puntualidad es más importante para ellos! "
Los planes de Camila empezaron a cambiar cuando conoció a un chico estadounidense. "Me enamoré de él", dijo. Este encuentro la hizo optar por extender su mandato como au pair un año más.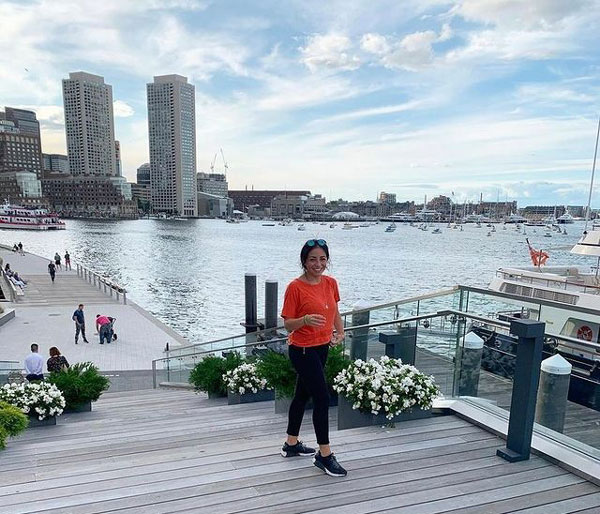 Camila en Boston
Pero Camila no había planeado este escenario: las leyes cambiaron en Massachusetts justo durante la pandemia.
Antes de diciembre de 2019, a las au pairs se les pagaba con su salario normal de alrededor de $ 200 por semana. Hasta que el gobierno de Massachusetts, en el verano, estableció que los au pairs deberían ser tratados como trabajadores con salario mínimo.
Entonces, con esta nueva ley, Camila habría ganado mucho más que antes. Sin embargo, su antigua familia anfitriona decidió dejar el proyecto au pair. "Estaba muy nerviosa en ese momento", comentó Camila, "¡tenía que encontrar otra familia lo antes posible o mi contrato como au pair habría expirado!"
Finalmente, gracias a la ayuda de su nuevo novio, Camila encontró otra familia anfitriona. "Y ese fue el mejor partido de mi vida", dijo.
"Ya no planeo volver a Italia", reflexionó, "Ahora estoy estudiando en Bunker Hill Community College y al mismo tiempo trabajo como au pair".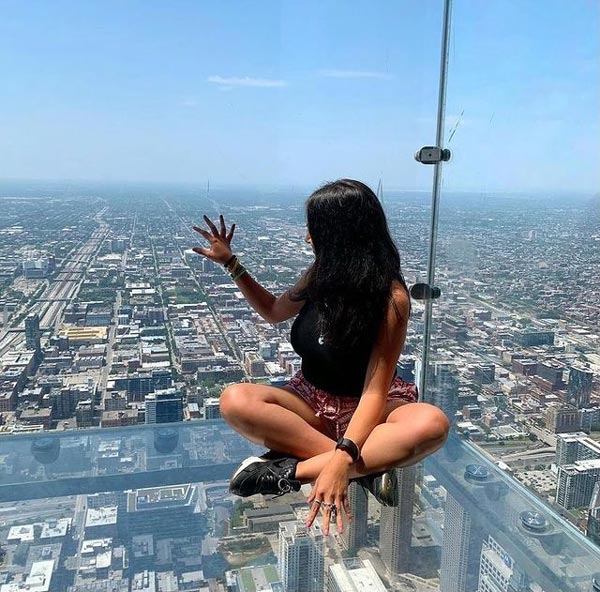 Camila soñando con quedarse en los EE. UU.
Pero el próximo noviembre, Camila tiene que irse de Estados Unidos porque su contrato vencerá. "Entonces, volveré a Italia e intentaré solicitar una visa de estudiante", dijo. "Quiero estudiar y vivir aquí, y trataré de hacer todo lo posible para lograr mi objetivo".
Camila ha vivido durante largos períodos en tres países diferentes hasta ahora y habla cuatro idiomas. Conoce los choques culturales y cómo adaptarse a una nueva cultura.
Para otras personas que van a vivir una experiencia en el extranjero, aconseja: "No tengan expectativas previas. Esté preparado para todo, y cuando se enoje, piense en la motivación que lo llevó allí, ¡porque nada es imposible! "
---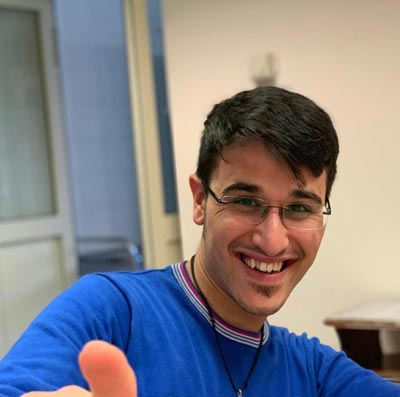 Pietro Rossini es un misionero javeriano y estudiante de ESL en la Universidad Estatal de Framingham . Llegó a los Estados Unidos en enero de 2020 con el propósito de estudiar una maestría en periodismo en la Universidad de Boston. Su sueño es recopilar y compartir historias de la humanidad en todo el mundo, haciendo del mundo una sola familia.