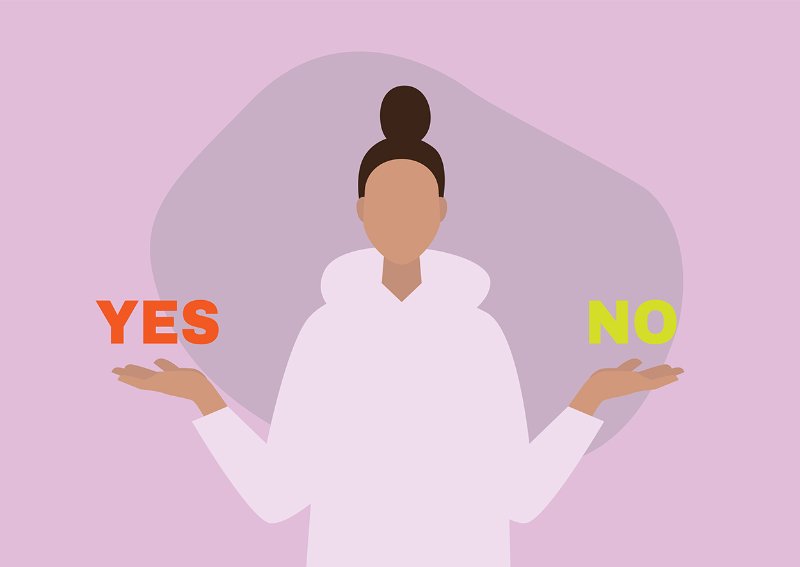 In our effort to bring good content to as many people as possible the text in this blog post has been machine translated so please excuse any mistakes. Thank you!
Esther Arnaut Amador tarafından
Olmak istediğin yerde misin Yaptığınız seçimler gerçekten size ait mi?
Hayatım boyunca insanların "Hayat, verdiğimiz kararlara dayanır" dediklerini duydum. Ama merak ediyorum, kendimiz için mi kararlar alıyoruz yoksa başkalarının bizim yerimize karar vermesine izin mi veriyoruz?
Yaklaşık üç yıl önce Amerika Birleşik Devletleri'ne au pair olarak gelmeye karar verdim. O zamanlar Meksika'da bir ilkokul öğretmeni olarak çalışıyordum ve dürüst olmak gerekirse, Amerika'ya gelmek için işimi bırakmaya karar verme süreci zordu. İşi zorlaştıran şeyin bir kısmının, diğer insanların fikirlerine dayalı kararlar almaya alışkın olmam olduğuna inanıyorum. Başkalarının ne düşüneceği her zaman aklımın arkasındaydı. Ya seçtiğim yolda bir hata yaparsam? Ya başaramazsam? Korku ve şüpheler her zaman oradadır, ancak başkaları benim aldığım yolu anlamasalar bile, kendime karşı doğru olduğunu bildiğim zor kararları vermelerine ve ilerlemelerine izin vermeyi öğrendim. Kendim için zor kararlar vererek savunmasızlığı deneyimlemenin büyümemin önemli bir parçası olduğunu fark ettim.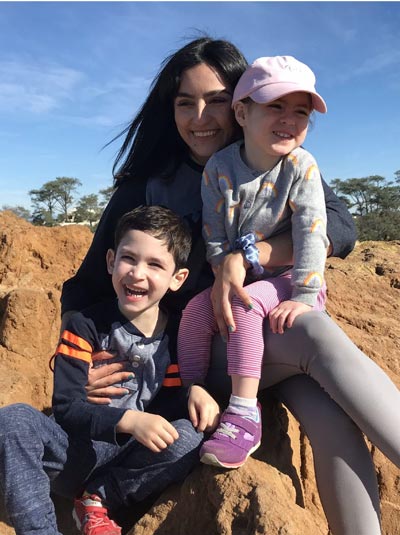 Au pair olarak çalıştığım aile bu. Onlarda sevgi ve destek buldum
ve onları ailemin önemli bir parçası olarak görüyorum.
Bu yüzden cesaretle ilerledim ve beni mutlu eden yola karar verdim. O andan bu yana, Meksika'nın Baja California Sur kentindeki güneşli sahil yaşamından, Chicago'nun rüzgarlı şehri güzel lunapark trenine harika bir yolculuk oldu. Yabancı bir ülkede bu kadar çok sevgi, barış ve neşe bulabileceğimi hiç hayal etmemiştim. Söylemeliyim ki, belki sadece yerle ilgili değil, her şeyin mantıklı olmasına yardımcı olan insanlarla ilgili.
ABD'de yaşamak, kendime daha güvenli ve insanlara açık olmama yardımcı oldu. En beklenmedik yerlerde birçok arkadaş edindim. Bir keresinde parkta bebek bakıyordum ve başka bir kızın da bebek bakıcılığı yaptığını görmüştüm. Bir sohbete başladım, numara alışverişinde bulunduk ve o zamandan beri en iyi arkadaş olduk! Şimdi onsuz hayatımı hayal edemiyorum!
Bu karar beni sadece bir kişi olarak değil, bir profesyonel olarak da büyütmeme neden oldu. Şu anda, ABD'de bir yüksek lisans derecesi tamamlama hedefime ulaşmaya hazırlanıyorum. Bu nedenle DePaul Üniversitesi'nde İngilizce Dil Akademisi'nde (ELA) İngilizce okuyorum. Dünyanın her yerinden öğrenmek ve arkadaşlar edinmek için harika bir yer buldum! Yeterince cesur olmasaydım ve kendi kararlarımı izlemeyi seçmeseydim, yaşadığım inanılmaz ve özel deneyimi asla yaşayamazdım!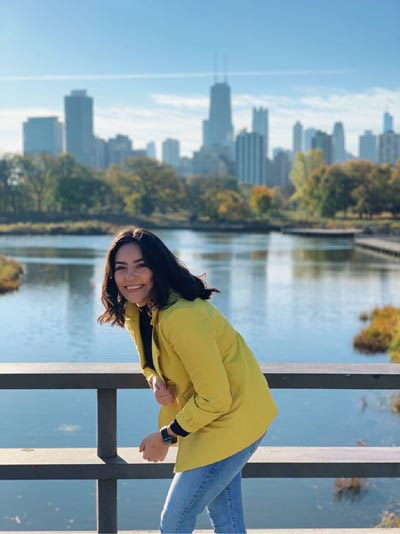 Bu benim, Rüzgarlı Şehir'de yaşıyorum. :)
Herkesin hayatımız hakkındaki düşüncelerini bırakmayı öğrenmek doğal olarak gelmeyebilir, ancak bunun yapmayı öğrenmemiz gereken bir şey olduğuna inanıyorum. Mutluluğa ve huzura nasıl ulaşacağımız konusunda hepimizin farklı fikirleri var. Kendi yolculuğum boyunca, kalbinizi takip ederek kendi yönünüze doğru hareket etmeniz gerektiğini keşfettim, çünkü başkalarının hayatınız için ne arzuladığına dayalı kararlar verirseniz, sonunda başka birinin hayatını yaşayacaksınız! Bu iki şey, daha önce hiç hayal etmediğim bir şeyi deneyimlememe yardımcı oldu.
Umarım hayatınızı nasıl gurur duyacağınız bir hale getireceğinizi ve etrafınızdaki dünyada güzelliği nasıl göreceğinizi öğrenirsiniz.
Meksika, La Paz'dan Esther Arnaut Amador, Illinois, Chicago'daki DePaul Üniversitesi'nde İngilizce Dil Akademisi'nde İngilizce okuyor.